Usage information for the mountain hut & mountain camping ground
To prevent the spread of the new coronavirus infection,
the opening of mountain huts will be delayed compared with usual years.
Also, some mountain huts will not be open for business this year.
For the latest information on mountain huts, please contact each mountain hut directly.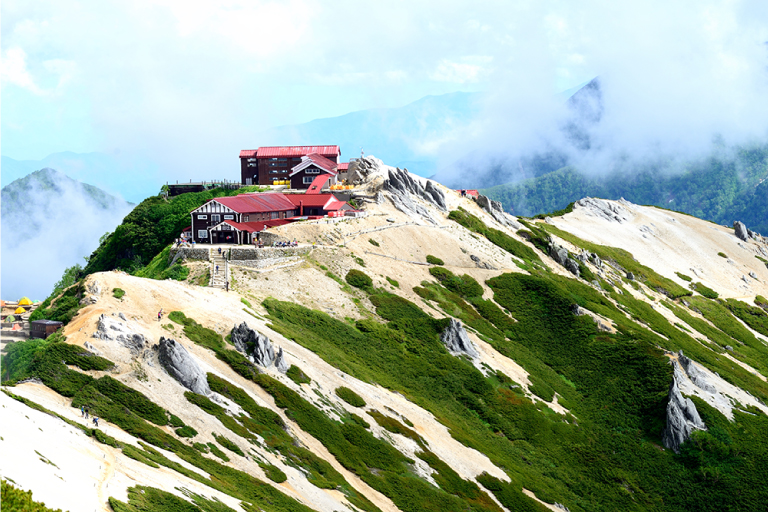 There are over 200 mountain huts in the Japan Alps, ranging from a hut with a capacity for over 500 people, to a refuge hut that cannot accommodate 10 people.
There are huts that are open throughout the year, so it may not be bad to leave the city noise and spend the weekends here without a cell phone.The mountain huts are very busy on weekends during the summer, especially from late July to mid-August.
During this period, it is recommended that you plan for your stay by using the huts on weekdays as much as possible or by reserving a private room.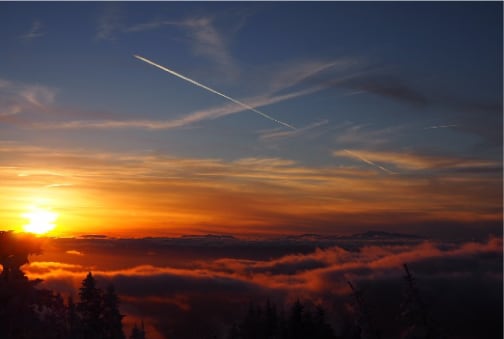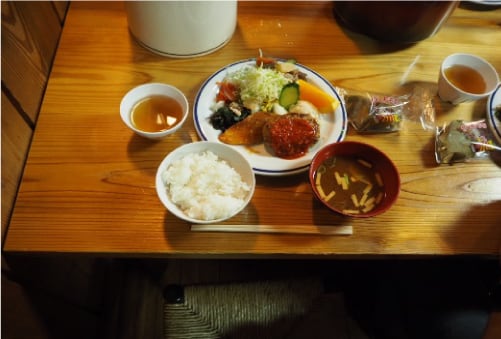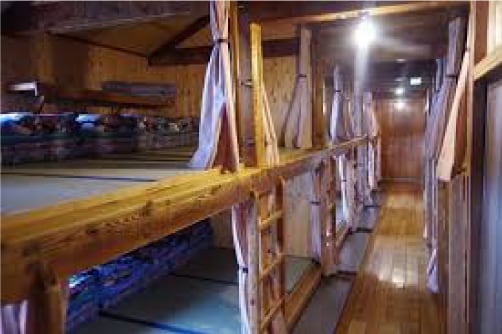 Let's know the basic manners and how to use it in advance.

Mountain huts play the role of refuge huts for mountain climbing, so basically you will not be refused to stay, but be sure to reserve in advance. Plan to arrive at the lodge where you stayed from 14:00 to 15:00.
You can choose to have dinner and breakfast or just stay overnight. Payment is made in advance with cash only. Please note that dinner and breakfast vouchers will be given at the reception desk, so please do not lose them.
Meal time is from 5:00 in the evening, and when it is crowded, it may be replaced in about 30-40 minutes.
The bedroom is a large room, which is roughly a space of 910mm×1820mm(around 1 Tatami) per person, but when crowded it will be a smaller space. When going as a male and female pair, they will be put in the same space when empty, but they may be left in male and female spaces when crowded. As large huts have private rooms, it is recommended to reserve early to secure private rooms. To chat, please use the lounge located in the hut.
There are places where the spread of bio-toilets etc. is progressing in the toilet, but it is not enough yet. There are some mountain huts that have only Japanese-style toilets, so be careful if you worry.
The bedtime is generally 9:00 pm. At 9:00, all lights except emergency lights will go out, so it is strictly forbidden to talk loudly or make noises after 9:00.
When you go to the bathroom, please use a headlamp. Please be considerate of people sleeping around you as well.
Most tent area are managed by a nearly mountain hut, so please use the reception desk first. There is a limited space for putting up the tent. It is also necessary to make a plan to arrive early, but be sure to act with preliminary action in case of fullness.
The list of Mountain huts