119. Koma-gatake Chojo-sanso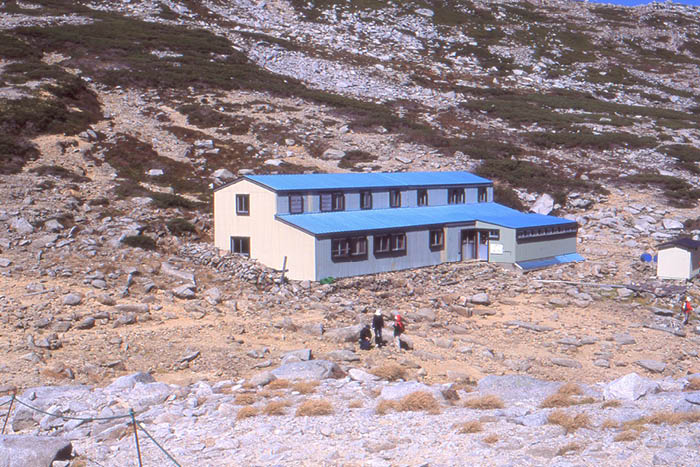 Business period Early July 2022-early October (inquiry required)
Even though it is a hut right under Koma-gatake, it is surrounded by a strangely quiet environment.
It is a hut with many mountain climbers visiting to see the alpine plants and blooming Dicentra and Usukyuki-sou, which is an endemic species of the Central Alps.
We carried out repairs of the restroom in 2011, and tent house guests in front of Sanso can be used once for 200 yen.
Elevation 
2,870m
1 hour 40 minutes from Koma-gatake Ropeway Senjojiki Station, 15 minutes from Kisokoma-gatake summit
Capacity
100 people
Price
1 nights 2 meals Adult 13,000 yen / 1 person
1 night with dinner Adult 12,000 yen / 1 person
1 night with breakfast Adult 11,000 yen / 1 person
Room without meals 10,000 yen / 1 person
Private room 5,000 yen / 1 room
Box lunch 1,000 yen
Tent area
About 70 tents (2,000 yen per person)
Reservation
TEL 090-5507-6345
090-7804-2185 (out of business period)
Remarks
Home Page
The list of Mountain huts