46. Kenzan-so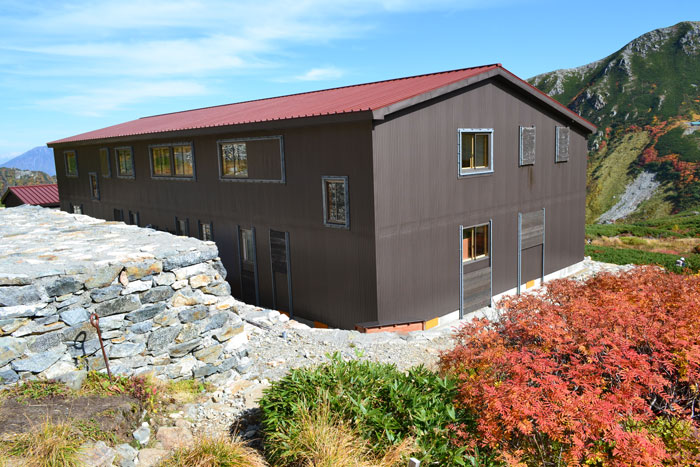 Scheduled to open on July 1
It is known as the closest mountain hut to the Alpinist's admired Mt. Tsurugi-dake .
It was rebuilt in 2007, and comfortable facilities that do not seem to belong in a mountain hut, such as flush toilets and shower rooms, were introduced.
A blackboard with mountain information is posted at the entrance, and helmets are also available. In addition, all the staff will support safe the guests' safe approach to Mt. Tsurugi-dake.
Elevation
2,475m
Ascending 4 hours and 10 minutes from Murorodo,
Descending 2 hours 30 minutes from Mt.Tsurugi-dake

Capacity
160 people
Price
1 night 2 meals
Adult 11,000 yen / 1 person
tent area
No tent area
Reservation
TEL 090-2372-5799,
076-482-1564 (out of business period)
Remarks
The list of Mountain huts