85.Cho-gatake-sanso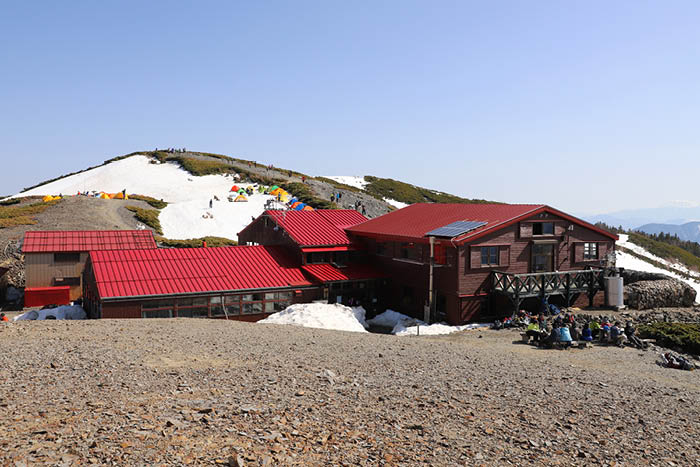 Business period: April 25-Early November
Using a taxi from JR Oito Line Toyoshina Station or Hotaka Station, and aiming for Cho-gatake from the Mitsumata Trailhead, it is built just below the summit of Mt.Cho-gatake.
The view of the Hotaka Mountain Range, which is a series of superposition across the deep valley carved by the Azusa River, is gaining popularity as the best view of the Northern Alps.
A flower field spreads out in the vicinity, and ponds and wetlands etc. including a diversity of nature can be enjoyed and it is gaining the support of a large number of people.
Elevation
2,670m
5 hours from Mitsumata Trailhead ,
4 hours 10 minutes from Mt.Jonen-dake.
Capacity
200 people
Price
1 night 2 meals
Adult 10,500 yen / 1 person
Tent area
About 30 tents (1,000 yen per person)
Reservation
TEL 090-1056-3455, 0263-58-2210 (out of business period)
Remarks
Private room reservation is required. 15,000 yen / room plus for room rate

facebook
The list of Mountain huts