138. Sensui koya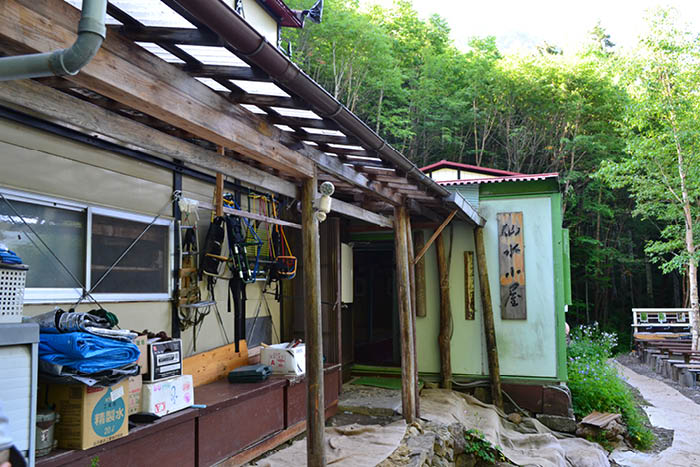 Business period Full year
It is a hut where you can see a nearly flat mountain trail in about 30 minutes, from Kitazawa Pass to Mt. Kaikoma-gatake.
It's a perfect starting point to stay one night or for a break, right at the start of a tight climb from the end of the hut.
Breakfast is prepared from 4:00 am in the early morning out of consideration that you may be able to arrive before dawn for the wide view of Sensui-Pass.
Elevation
2,130 m
40 minutes from Kitazawa Pass
Capacity
30 people
Price 
1 night 2 meals
Adult 6500 yen/ 1 person
| | |
| --- | --- |
| Tent area | About 10 tents(400 yen / 1 person) |
| Reservation | TEL 0551-28-8173 |
| Remarks | Need a reservation |
The list of Mountain huts