80. Myojin-kan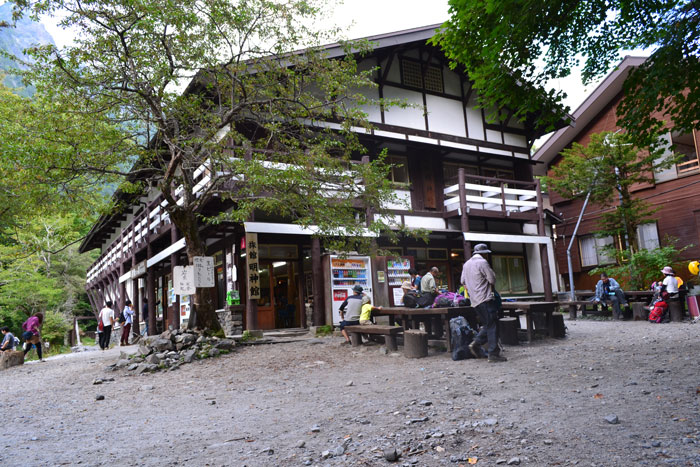 Business period: April 27-Early November
※Please call for the 2022 business period and prices.
It is an accommodation that operates in Myojin, which was the entrance to Kamikochi, when it was once a short-cut route from Shima-shima Valley to Kamikochi over Tokugo Pass.
During the Edo period(over 150 years ago), when Matsumoto Han(Local government) was deforested in this area, there was a record that the Tokugo hut, which was the base for the local government, was the predecessor and Walter Weston, who introduced Kamikochi to the world, also stayed there.
With comfortable facilities far from the so-called mountain cabin image, you can spend the night leisurely.
Elevation
1,530 m
1 hour from Kamikochi

Capacity
150 people
Price
1 night 2 meals Adult 11,000 yen / 1 person
tent
No tent area
Reservation
TEL 0263-95-2036
0263-33-3353 (out of business period)
Remarks
Home Page
The list of Mountain huts