64. Yakushi-sawa-goya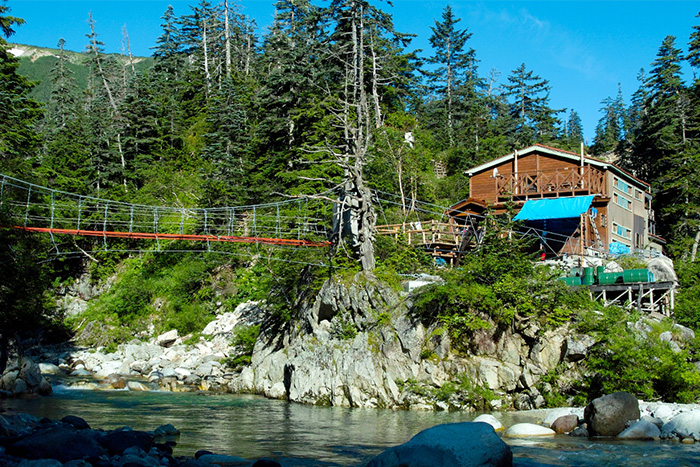 Business period: July 1st,2022~October 10th
※Reservation required
A hut near the junction of the Kurobe River and Yakushi-zawa. It is in a hidden place that can be said to be the deepest part of the Oku-kurobe area.
It takes a full day from any climbing trailhead. Furthermore, it is said that there are many instances where it is used as the lodging for the first day for mountain climbers traveling vertically to the Ura- Ginza and Shinhotaka areas via the deeply recessed area of Kumono-daira.
It is a hut that is longed for by mountain stream fishing fans, and it is said that there are some customers whose dreams for many years come true as they succeed in getting the big ones.
Elevation
1,920 m
About 7 hours and 15 minutes from the Oritate trailhead, and about 4 hours and 35 minutes from the summit of Yakushi-gatake
Capacity
60 people
Price  
1 nights 2 meals Adult 12,000 yen / 1 person
Room without meals 7,000 yen / 1 person
Dinner 3,500 yen
Breakfast 2,000 yen
Box lunch 1,000 yen
Tent area
No tent area
Reservation
TEL 080-1951-3030
076-482-1917 (out of business period)
Remarks
Home Page
The list of Mountain huts