170. Hijiri-daira-koya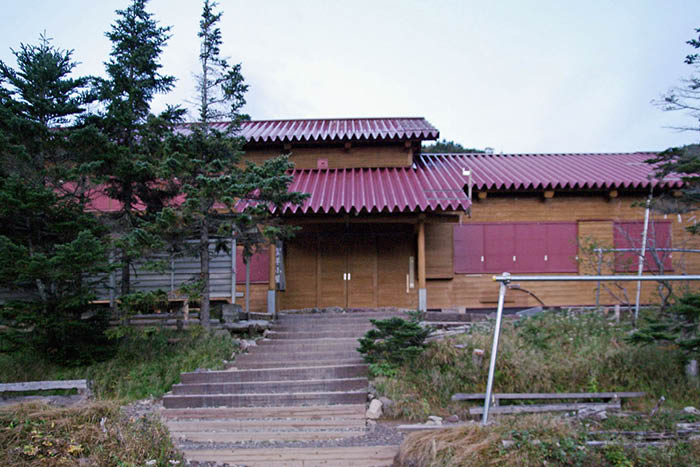 Business period July 16th to September 24th, 2022
※Accommodation reservation required
Ascend the route from the Sawara-jhima trailhead, known as a general route which you can climb in the shortest time to the Oku-hijiri-dake, proceed in the direction of Kami-kochi-dake at the Azami-bata junction on the way. It is a hut that is built at a point of about 5 minutes immediately after entering the road to the Hijiri-sawa-trailhead route .
The place on Hijiri-daira where the hut is located is a relatively levl col. The tent site in front of the hut is also the largest in the Southern Alps.
The staff also have nurses who can handle minor symptoms such as altitude sickness and injuries. That further enhances the existence value of a encouraging hut.
Elevation
2,260m
5 hours 45 minutes from Sawara-jima Trailhead
Capacity
120 people
Price
Room without meals 9,000 yen / 1 person
The list of Mountain huts