89. Minami-dake-goya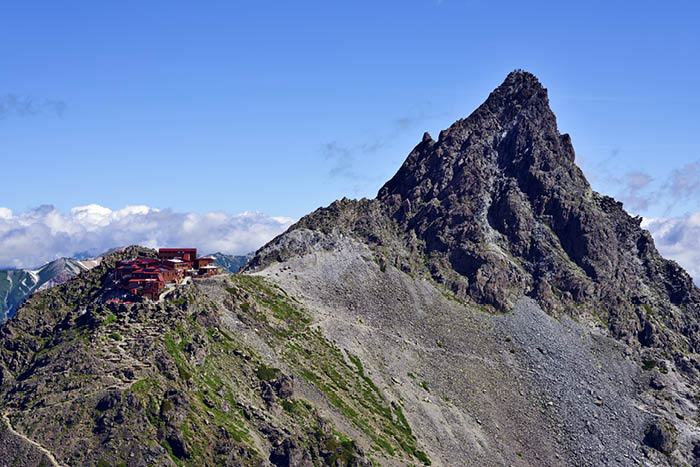 Business period: July 9th,2022-October 15th
※Accommodation reservation required
This hut is located on the ridgeline that extends from Mt. Yari-gatake to Mt. O-bami-dake, Mt. Naka-dake, Mt. Minami-dake and Mt. Kita-hotaka-dake, and has a great location overlooking a large Killet :V-shaped ridge in close proximity.
The hut is equipped with live cameras and weather observation equipment, and they are focusing on transmitting information, so we can know the situation around the cabin in real time while staying at home.
In the vicinity of Tengu Pond on the course that descends to Yari-awa, you can fully enjoy Mt. Yari-gatake reflected in the pond in summer, and covered leaves in autumn.
Elevation
3,000m
Ten hours and 40 minutes via Tengu-gahara and Minamidake from Kamikochi,
and 3 hours and 20 minutes from Mt.Yari-gatake.
Capacity
80 people
Price  
1 nights 3 meals (with lunch) Adult 14,500 yen / 1 person
1 nights 2 meals Adult 13,000 yen / 1 person
1 night with dinner Adult 11,500 yen / 1 person
1 night with breakfast Adult 10,500 yen / 1 person
Room without meals 9,000 yen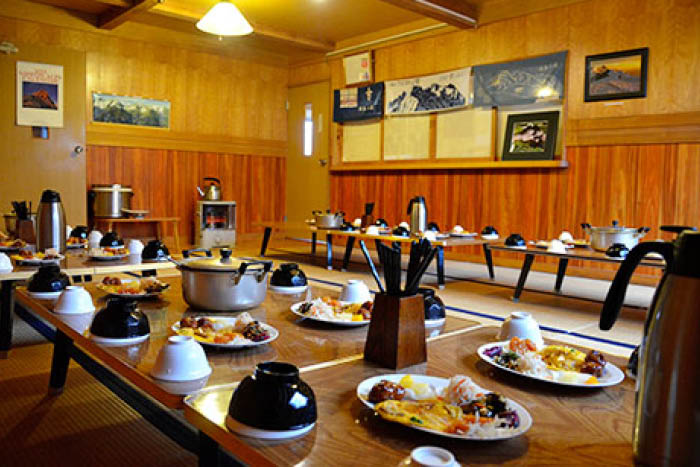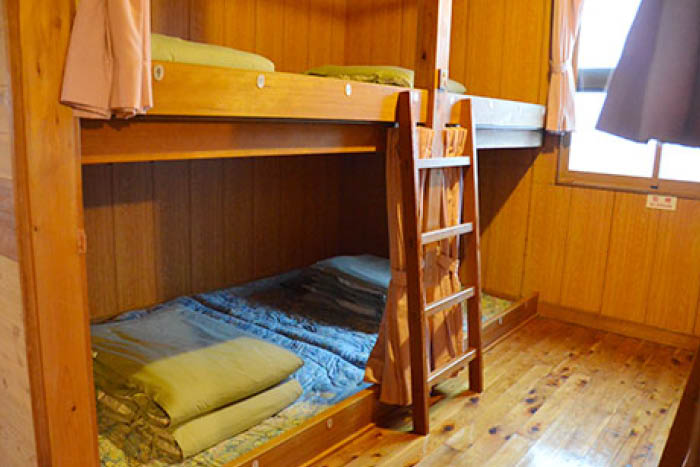 The list of Mountain huts