26. Nanakura-sanso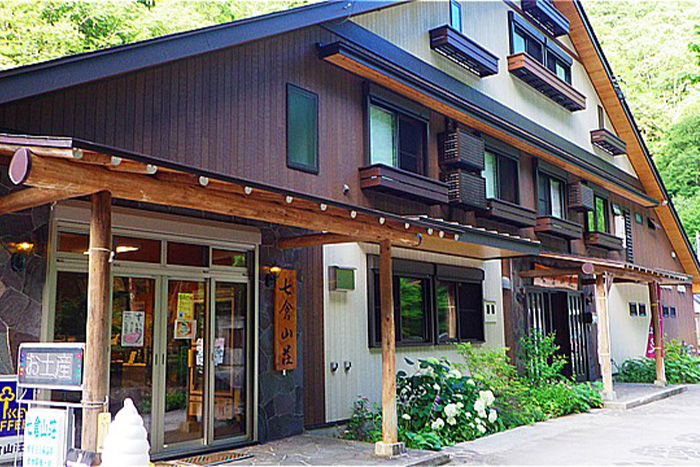 Business period Mid April to late November
Open only on weekends and consecutive holidays
About 20 minutes by taxi from Shinano Omachi Station, this is an inn located at Nanakura Onsen, the starting point for the northern alps Ura Ginza and the rear Tateyama mountain range.
If you make a reservation at the time of booking, you can use a shared taxi that departs from Shinano-Omachi Station at 14:00, 15:00, and a taxi that departs every 30 minutes from.
About 40 years since its opening, it was renewed in 2012, and now you can spend more comfortably overnight.
Elevation  
1,060 m
6 hours down from Mt. Eboshi-dake
Capacity
28 people
Price  
1 night 2 meals Adults 9,000~ yen-1 person
The list of Mountain huts