156. Daimon-zawa-koya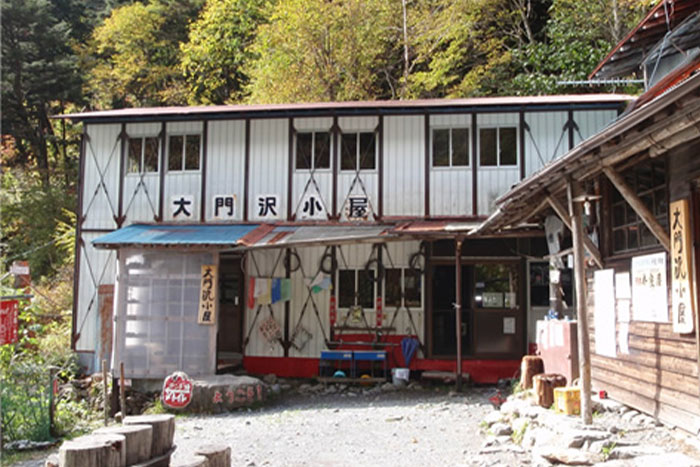 Business period July 1 to mid-October
It is a mountain hut built in the middle of the Daimon-zawa mountain trail that goes from Hayakawa-choo to Mt. Notori-dake.
While being surrounded by a mountainous forest zone, the appearance of Mt. Fuji seen directly in front is impressive.
A warm water shower is provided as the inn has no difficulty in securing water. The inn is not only the starting point for the Southern Alps, but is also perfect as the inn for last night after the long journey.
Elevation
1,765 m 
About 4 hours and 15 minutes from Narata Onsen, about 8 hours and 15 minutes from the top of Kita-dake.

Capacity
100 people

Price
1 night 2 meals
Adult 8,000 yen / 1 person


| | |
| --- | --- |
| tent area | About 40 tents (500 yen per person) |
| Reservation | TEL 090-7635-4244 |
| Remarks | facebook |
The list of Mountain huts