93. Karasawa-koya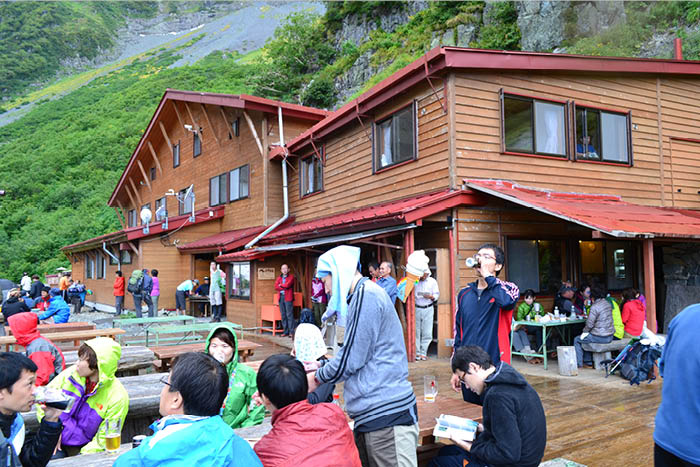 Business period: April 27th,2022-November 3rd
The hut at the base of the southern foot of Kita-hotaka-dake begins with the fact that the Kamikochi Mountain Guide Association launched construction in the early Showa era (about 90 years old ago).
They were sheltered by a 50m high rock wall protected from an avalanche, and they built a hut by choosing this place where the ground is firm.
The view from the terrace, which is furnished in the hut, is excellent, especially the views of Mae-hotaka-dake and Karasawa Cirque are wonderful and will remain as a lifetime memory.
Elevation
2,350m
it takes 6 hours and 10 minutes via Yoko-o from Kamikochi,
and 2 hours and 40 minutes from Oku-hotaka-dake
Capacity
100 people
Price 
1 nights 2 meals Adult 13,000 yen / 1 person
Room without meals 9,000 yen
Box lunch 1,500 yen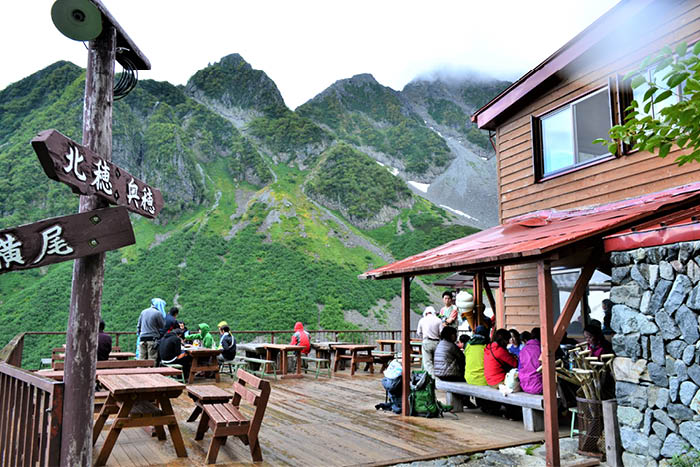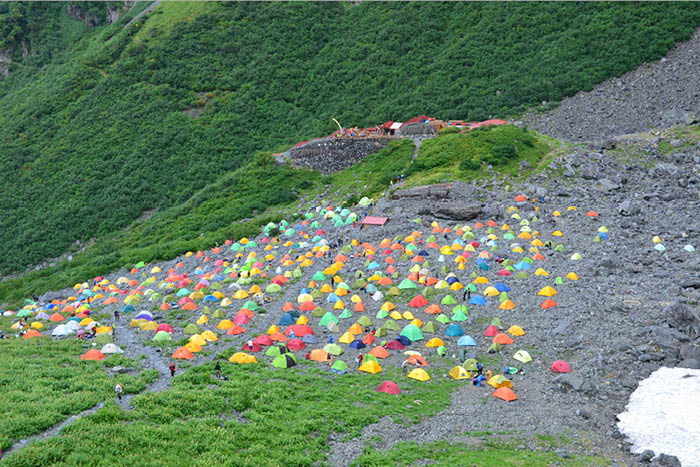 The list of Mountain huts