33. Suisho-goya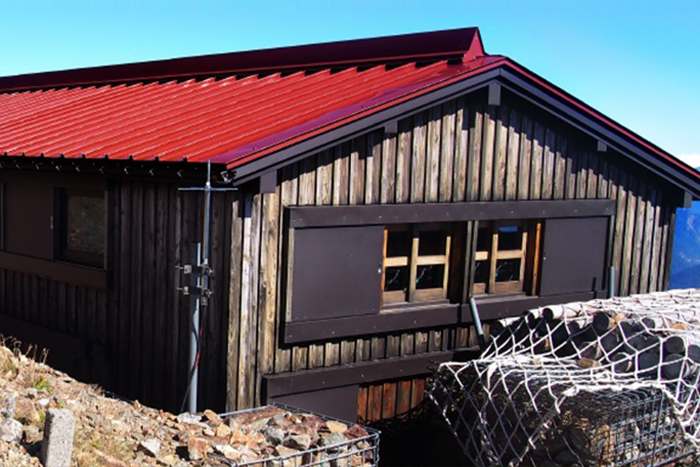 Business period: July 10th~September 30th
※by appointment only
It is a hut built at the point where the vertical path of the Ura Ginza course that climbs from Takase Dam to Mt. Yari-gatake and the mountain trail leading to Suisho-dake branches.
It was completely rebuilt in 2007, as it was completely damaged twice during construction because winds that were unimaginable in bad weather blew up.
Although it is an important part of the Ura Ginza course, it has a small capacity and tends to be crowded, so it will be reassuring to make a reservation especially when climbing in a group.
Elevation  
2,900 m
12 hours and 50 minutes from Nanakura Onsen via Noguchi-goro-dake, 30 minutes down from Suisho-dake.
Capacity
35-40 people
Price  
1 night 2 meals Adult 12,000~14,000 yen / 1 person
Room without meals 8,000~12,000 yen / 1 person
Dinner 2,600 yen
Breakfast 1,400 yen
Box lunch 1,400 yen
| | |
| --- | --- |
| Tent area | No tent area |
| Reservation | TEL 0263-83-5735 |
| Remarks  | Home Page |
The list of Mountain huts