164. Senmai-goya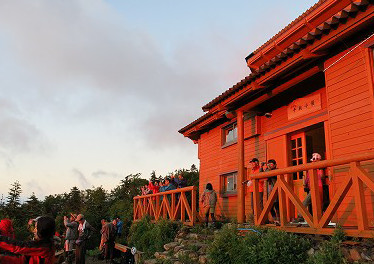 Business period July 13th-October 10th, 2022 (to be determined)
※Accommodation reservation required
It is a mountain hut along the mountain trail that goes from Sawara-jima, a major base in the southern part of the Southern Alps, to Arakawa Sanzan.
Since the mountain huts are spaced apart and cannot be moved easily, prior contact is required for groups of 10 or more.
Also, during the week immediately after the opening of the hut, it is necessary to make a reservation even if only one person stays, because there will be issues such as unloading.
Elevation
2,500m 
About 6 hours 30 minutes from Sawara-jima, about 1 hour 35 minutes from Warusawa-dake ( Arakawa Higashi-dake)
Capacity
100people
Price
1 night 2 meals
Adult 13,000 yen / 1 person
Dinner 2,000 yen
Breakfast 1,000 yen
Box lunch 1,000 yen(Separately)
tent area
About 30 tents (2,000 yen per person)
Reservation
TEL 0547-46-4717

Remarks
Reservation required.
During the off-season, there is a discount on accommodation charges.
If you stay without prior reservation, 1,000 yen will be added to the room charge.

Home Page
The list of Mountain huts