59. Funakubo-goya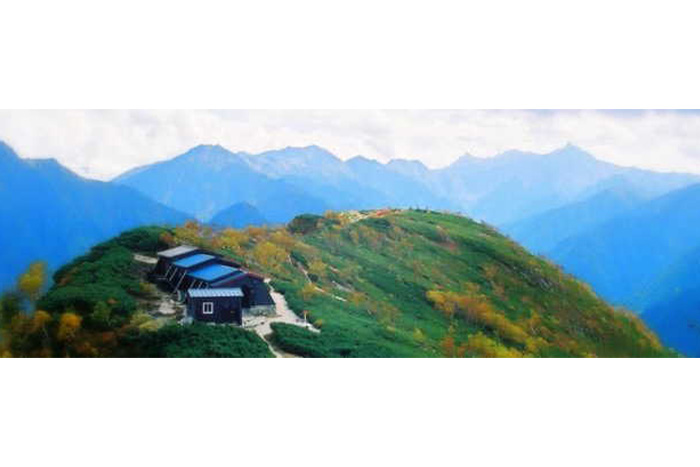 Business period: July 1st~September 30th
※Please call for the 2022 business period and prices.
It is a hut on the edge of the ridgeline, filled with valleys beginning with the Nanakura Onsen.
There is no electricity in the hut, the lamp is the light, the hearth is the heating, the rock chamber replaces the refrigerator, it is a world unrelated to modern life.
Because of such an environment, in the morning the beauty of the blue sky, and in the night, when the sky filled with stars is exceptional.
Elevation
2,450 m
About 6 hours 30 minutes climbing from Nanakura Onsen, about 6 hours 40 minutes descending from Mt.Harinoki-dake
Capacity
50 people
Price  
1 nights 2 meals Adult 11,000 yen / 1 person
1 night with dinner Adult 10,000 yen / 1 person
Room without meals 8,000 yen / 1 person
Dinner 2,500 yen
Breakfast 1,500 yen
Box lunch 850 yen
Tent area
About 10 tents (500 yen per person)
Reservation
TEL 080-7893-7518
0261-83-2014 (outside business period)
Remarks 
Home Page
The list of Mountain huts