Japan, the country of islands in The Far East. In the central part of Japan, high mountain ranges above 3000m extend north to south for over 300km.
These mountain ranges are known as "The Japan Alps" and are also referred to as "The Roof of Japan".
The Northern Alps (Hida Sanmyaku in Japanese)
The Central Alps(Kiso Sanmyaku in Japanese)
The Southern Alps(Akaishi Sanmyaku in Japanese)
These ranges together with the attractive Yatsu-gadake, Kiri-gamine and Utukushi-gahara mountains are prominent and representative of the natural resources of Japan.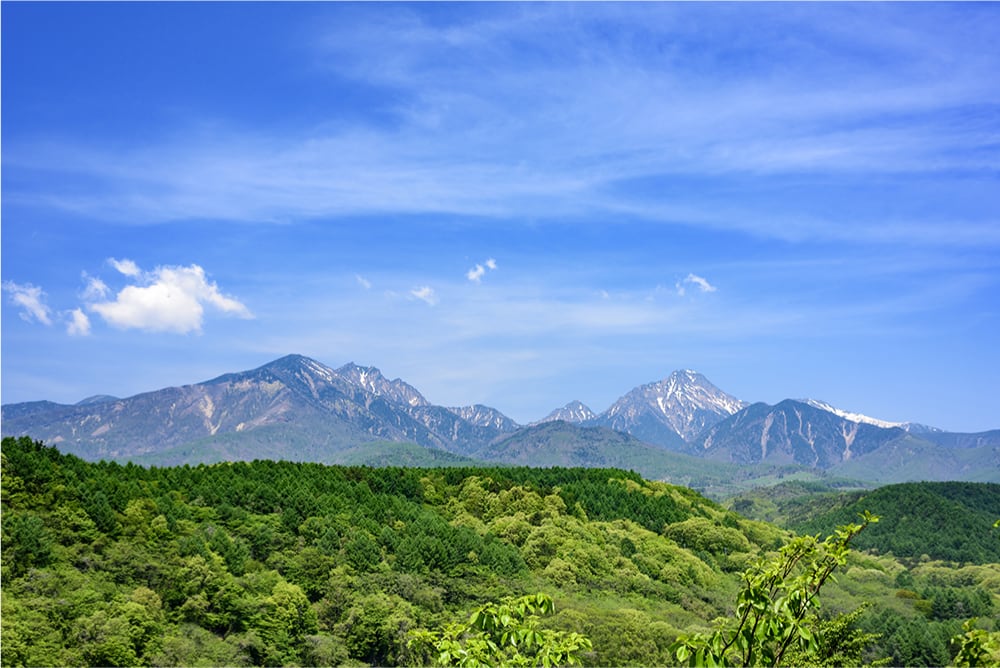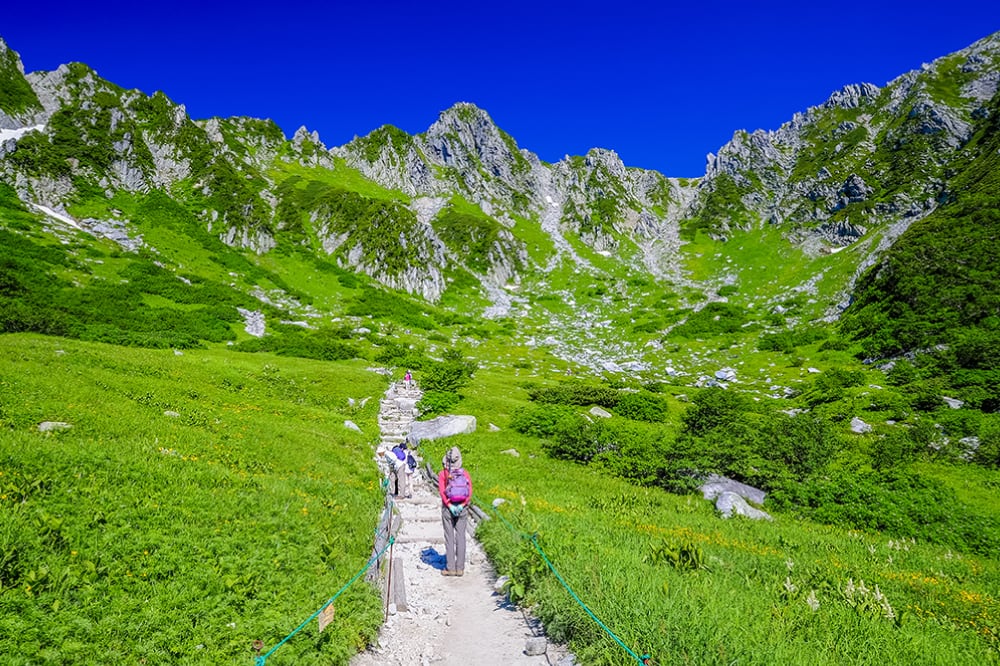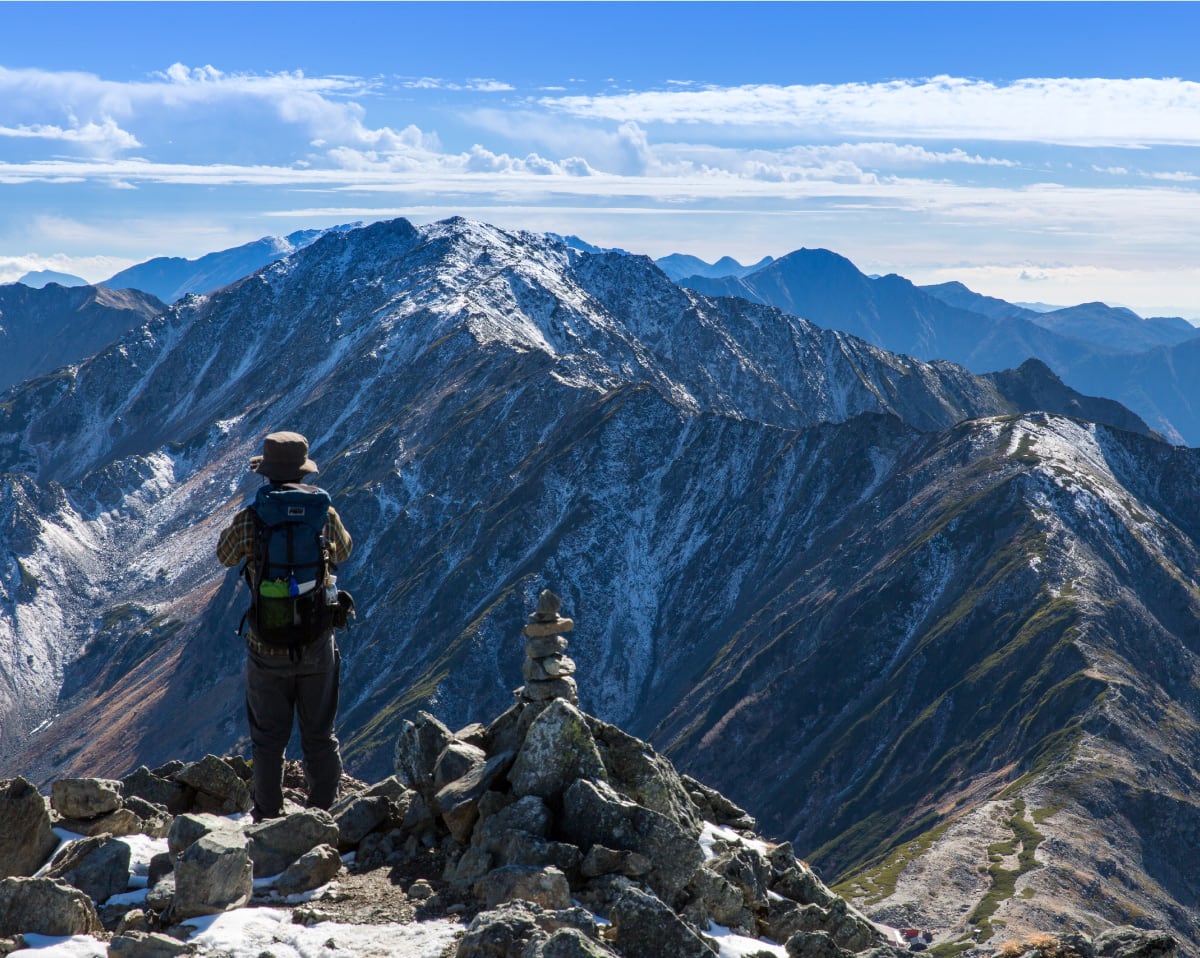 "The Japan Alps" appellation was coined by a British gentleman during the Meiji era more than 100 years ago. Japan's ranges and mountains do not match the elevations of the HIMALAYAS, the EURO-ALPS or the ROCKY Mountains, but enthusiasts can enjoy climbing their above 3000m peaks, without the climbing skills required to ascend icy mountains and take in vast views that are not in the least inferior to the aforementioned mountains.
This mountain region has a variety of enjoyable courses such as professional climbing courses, long trail courses, forest hiking courses, plateau trekking to view mountains, and many ski resorts operating in the winter have been opened in this area which is prominent for its abundant snowfall.
Today, "The Japan Alps" has attracted the attention of climbers, mountain lovers, skiers and outdoor lovers throughout the world who are keen to discover ways to enjoy the distinct mountains of Japan.