74. Yake-dake-koya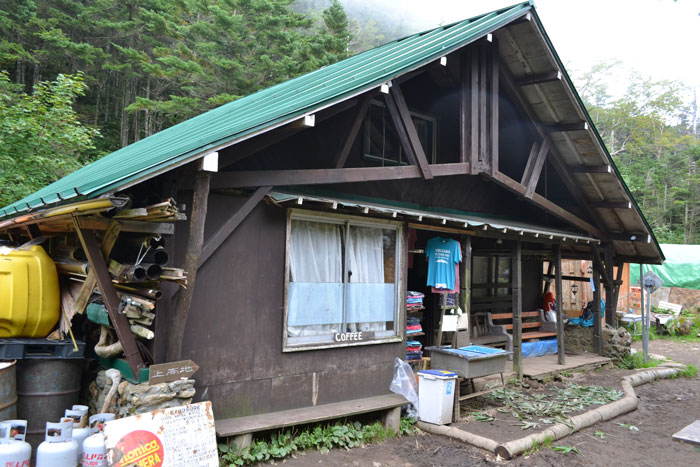 Business period: undecided~October 18th,2022
※Due to the elevation of the eruption warning level of Yake-dake volcano Yakidake eruption warning level has been raised.
From the Kamikochi bus terminal, many climbers aiming for the Yari and Hotaka areas, go in the opposite direction, and aim for the summit from the trailhead that crosses the Tashiro Bridge. It is a hut at Shin-Nakao Pass that was built on the ridge.
There are not so many climbers to Yake-dake compared with Yari-gatake and Hotaka Mountains.
It is possible to stay with almost no reservation during the season.
About 10 minutes from the hut is Yake-dake Observatory, and the beauty of the sunset from here is exceptional.
Elevation
2,080m
3 hours and 10 minutes from Kamikochi,
40 minutes down from Mt. Yake-dake
Capacity 
25 people
Price
1 night 2 meals Adult 9,000 yen / 1 person
Room without meals 6,500 yen / 1 person
Box lunch(Rice Ball) 1800 yen
| | |
| --- | --- |
| Tent area | No tent area |
| Reservation | TEL 090-2753-2560 |
| Remarks | Home Page |
The list of Mountain huts