66.Kumono-daira-sanso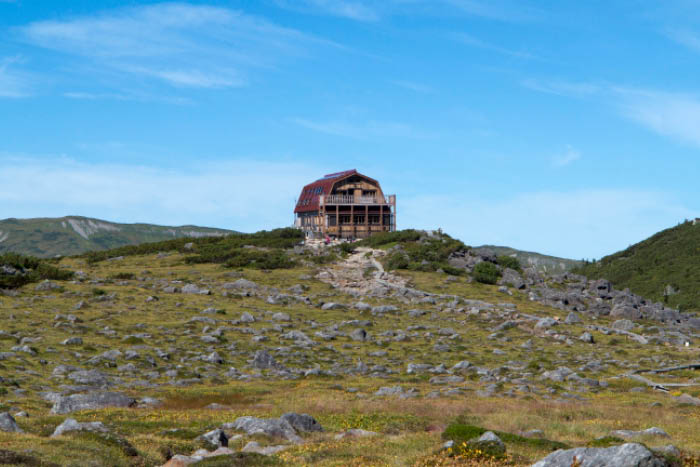 Business period: July 10-October 15
It takes a considerable amount of time from any of the mountain trailheads, and it is a hut built in Kumono-daira, also called the last unexplored area in Japan.
It takes about 11 hours of continuous walking even from the nearest Oritate mountaineering trailhead, and it stands in a difficult location even for accomplished walkers to arrive in a day.
There are many climbers who end up arriving at night, but please plan to do everything you can to arrive by around 16 o'clock, and climb safely.
Elevation   
2,650 m
10 hours 35 minutes ascending from  the Oritate trailhead,
2 hours 50 minutes down from Mt. Washiba-dake

Capacity  
70 people
Price
1 night 2 meals
Adult 11,200 yen / 1 person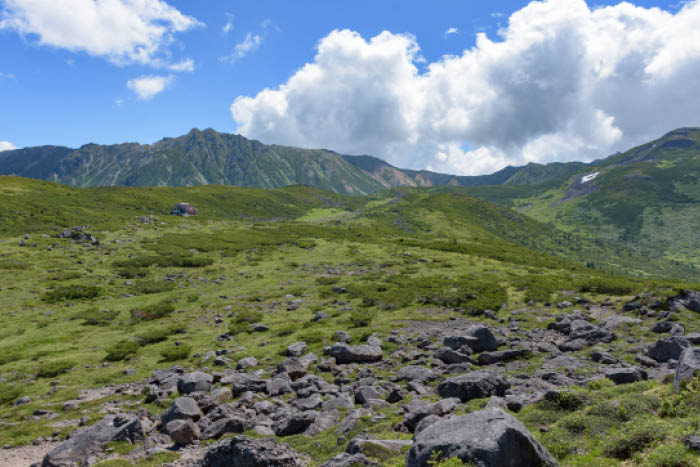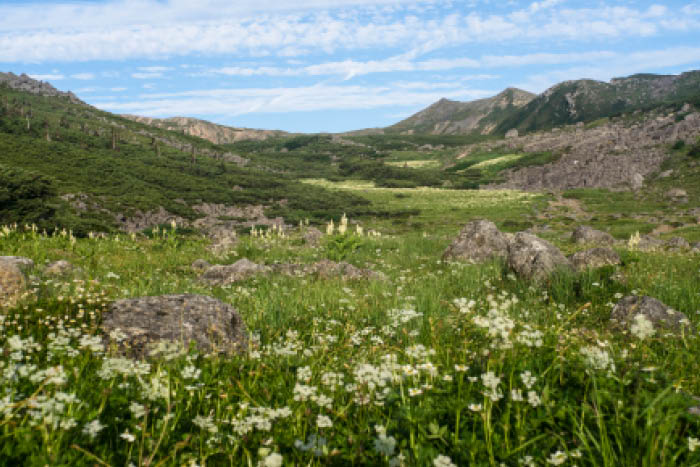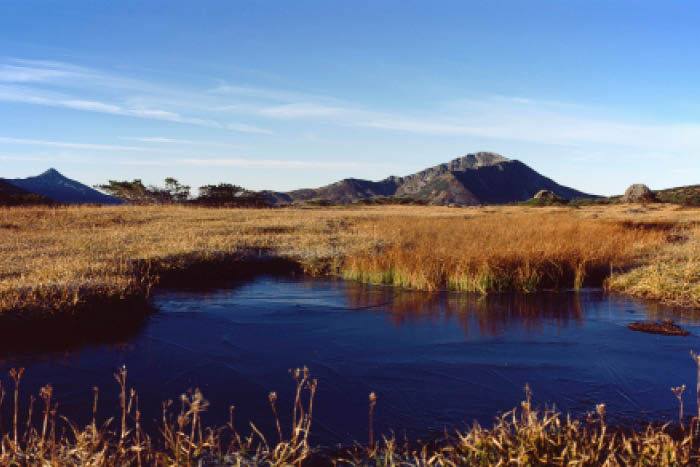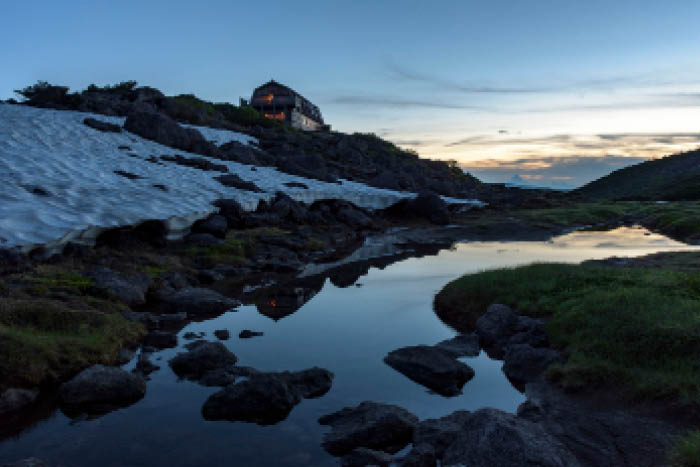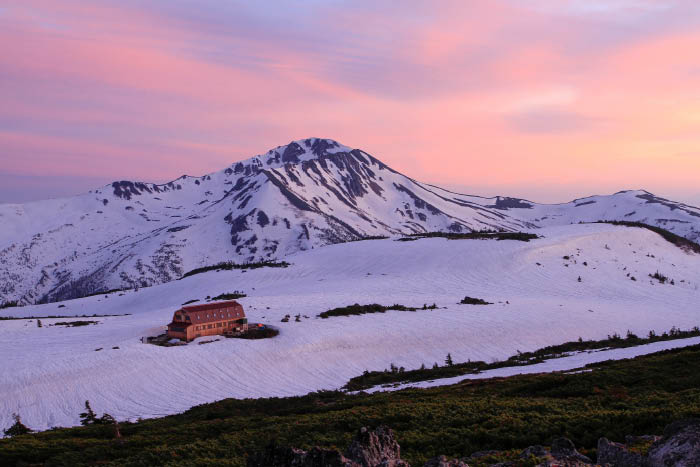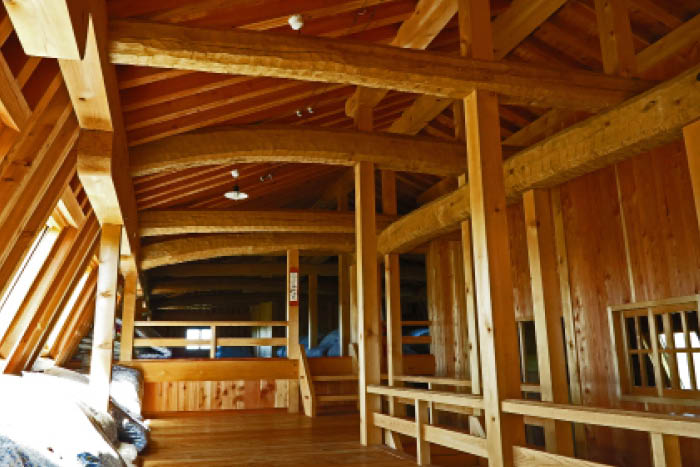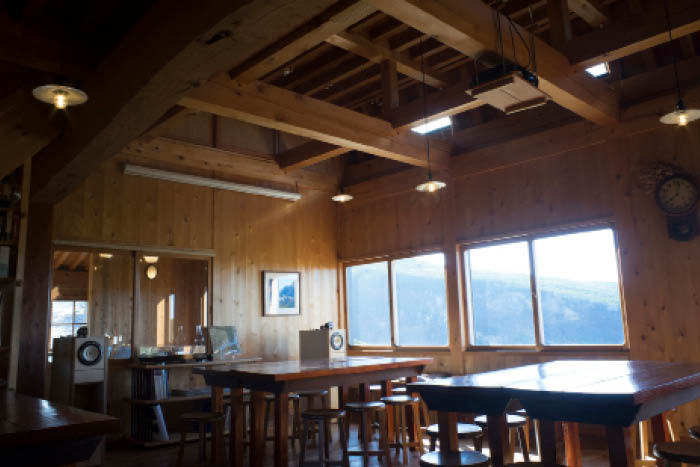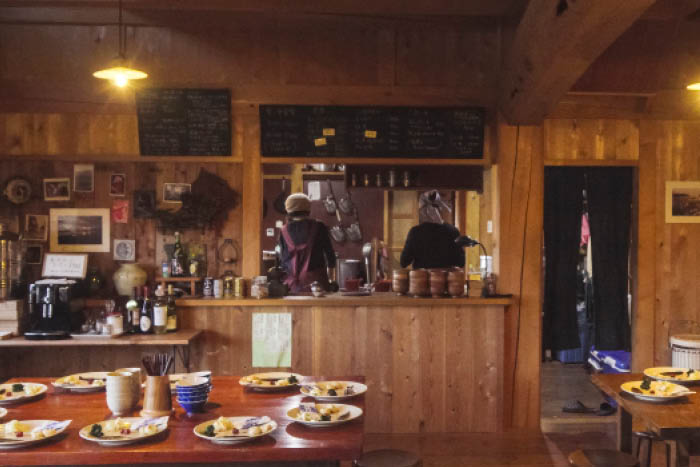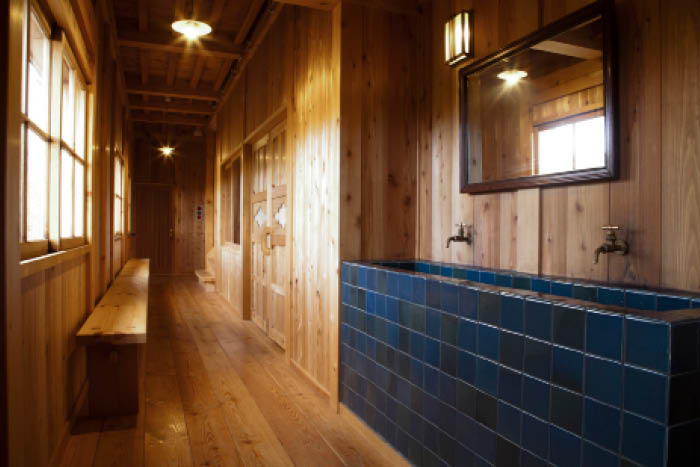 The list of Mountain huts