77.Dakesawa-koya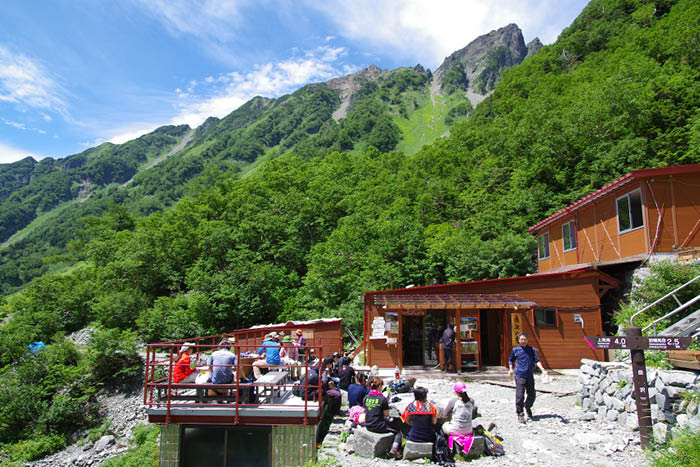 Business period: April 27-November 3
It is a new hut built in 2010 at the foot of Jyutaro Shindo New Trail when aiming at the Hotaka Mountain Range directly from Kamikochi.
The trail from Kamikochi to the hut is surrounded by trees, changing colors every season from fresh green to deep green, yellow leaves and colored leaves, and you can walk comfortably in the light from there.
You can enjoy the dynamic view of the Hotaka Mountain Range from the hut, and you can see Kamikochi below and a glimpse of Norikura in the distance.
Elevation
2,170m
2 hours and 30 minutes from Kamikochi
Capacity
60 people
Price 
1 night 2meals
1 Adult 10,500 yen / 1 person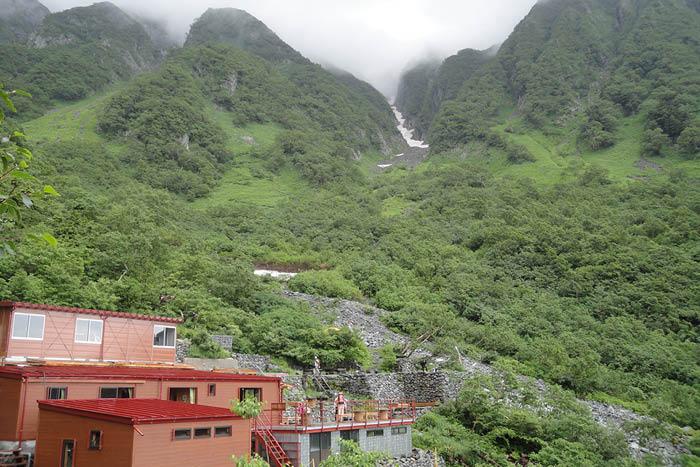 The list of Mountain huts