24.O-osawa-koya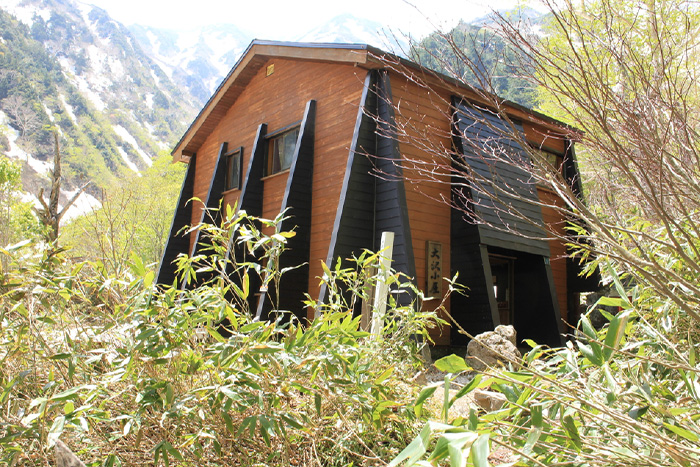 Business period: From early July to September 1
It is a mountain hut that is in the middle of the mountain trail leading to Harinoki Pass, and directly connects the people heading to the Alpine Route from Ogi-sawa.
Prior to the opening of the route from O-omachi to Ogi-sawa, it played an important role as a relay point for mountain climbing.
Stay in a historic mountain hut that retains the atmosphere of a traditional mountain hut and enjoy the night.
Elevation
1,680m 
About 1 hour and 30 minutes from the Ogi-sawa mountain trail, about 2 hours and 40 minutes from the summit of Mt. Harinoki-dake
Capacity
30 people

Price
1 night 2 meals. Adult 9,500 yen per person.

The list of Mountain huts