141. O-daira sanso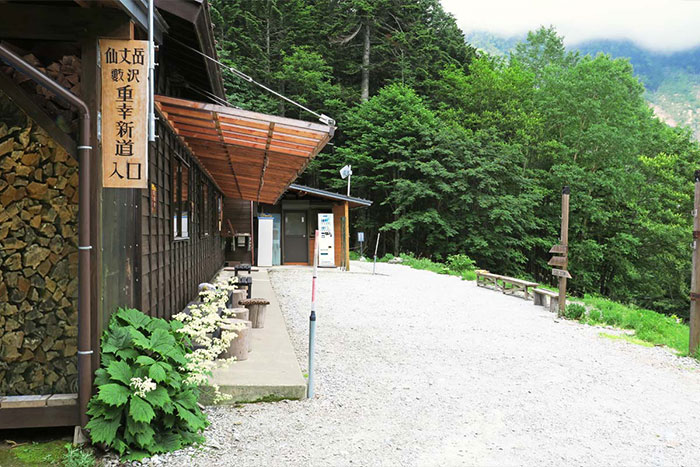 Business period: Late april-Late october
If you travel from Kitazawa Pass, trailhead to Kaikoma-gatake and Senjo-gatake down a bit on the Nagano prefecture side, you will arrive at the hut.
It is built on a hill along the Southern Alps Forest Road, surrounded by forests, and a quiet environment is maintained.
Yabusawa New Trail, which extends from the side of the mountain cottage to Senjogatake, was opened by Shigeyuki Takezawa, who founded the mountain cottage. It is a convenient location for climbing Senjo-gatake and for aiming at Kai-koma-gatake as well.
Elevation  
1,960 m
About 15 minutes from Kitazawa Pass Bus stop
Capacity
80 people
Price
1 night 2 meals
Adult ¥ 9,000 / 1 person
| | |
| --- | --- |
| Tent area | No tent area |
| Reservation | TEL 090-5810-2314, 0265-78-3761 (out of business period) |
| Remarks  | |
The list of Mountain huts