148. Aoki-Kosen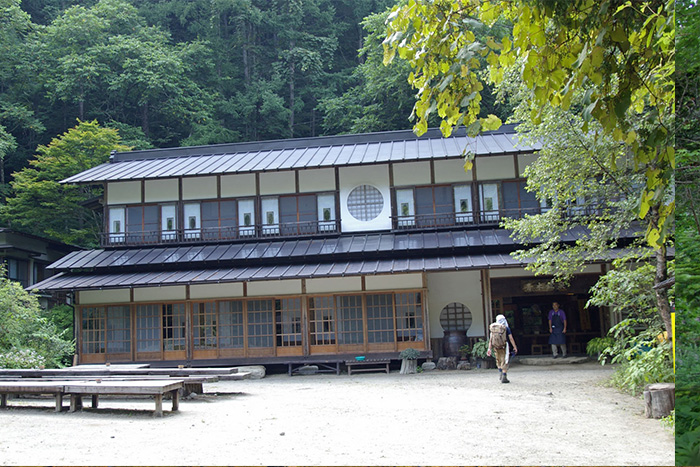 Business period April 29-November 3
It is a mineral spring hotel that was rebuilt in 1950, a building that was built in 1870 and has been made without using nails and is now a rare building.
When you descend from Jizou-dake, if you take the fork in front of the hut to the left you will find Gozaishi Onsen. If you're on the right, you'll arrive here.
Even though the hot water looks like colorless, transparent, tasteless and odorless, it has a taste of an iron fountain when it is drunk, and it is reputed to warm well.
Elevation 
1,150 m
Get off at Aoki -Kosen bus stop.
Descending from Jizo-dake
5 hours 20 minutes
Capacity
100 people
Price
1 night 2 meals
Adults 10,800 yen-1 person
Tent area 
About 50 tents (one person 650 yen)
Reservation
TEL 0422-51-2313
Remarks 
Day use bathing is 1,000 yen
from 7:00 to 21:00

Website
The list of Mountain huts