143. Senjo-koya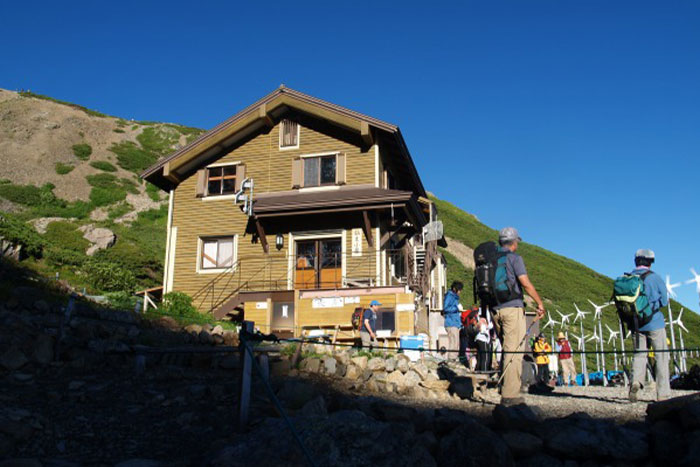 Business period: Late april to Late october (May change depending on the situation of COVID-19)
※Please call for the 2022 business period and prices.
※Accommodation reservation required
It is a mountain hut built in Yabusawa curl that extends north from Senjo-gatake. In the past, instead of removing all the huts that were once in the curl, the local Hase village (now Ina City) was established.
A roundtrip to the summit of Senjo-gatake takes about an hour, so you can deposit your belongings, lighten your load and make the roundtrip, or have breakfast after admiring the sunrise.
The main attraction of this hut is that you can spend your time leisurely on the terrace, relaxingly enjoying the alpine plants and capturing the superimposed mountain ranges in your camera.
Elevation
2,900m
About 4 hours and 10 minutes from Kitagawa Pass, about 30 minutes from Senjo-gatake
Capacity
30 people
Price    
1 nights 2 meals Adult 12,000 yen~ / 1 person
Room without meals 8,000 yen~ / 1 person
Tent area
No tent area
Reservation
090-1883-3033
0265-94-6001(out of business period)
Remarks  
Home Page
The list of Mountain huts