5. Asahi-goya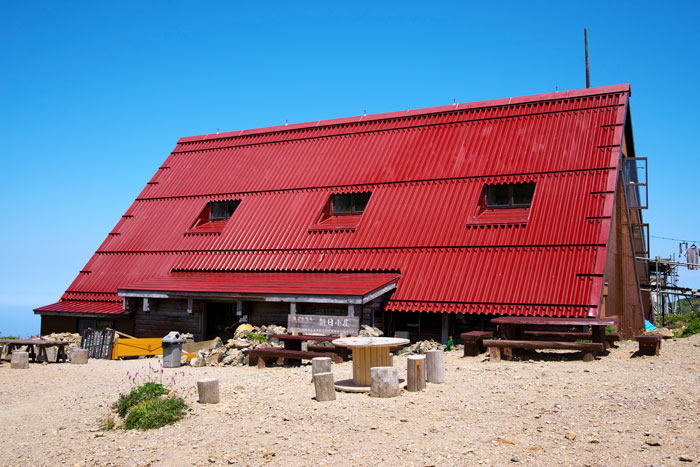 Business period: Late June (with a lot of snow left, expert)-October 9
by appointment only(Accepted from 1 month ago)
It is a hut that is built in Asahi-daira, which is the westhern part of Mt. Asahi-dake near the northernmost tip of the Northern Alps.
It's off the popular route and is perfect for a quiet holiday.
Meals that are homemade by Okami-san: landlady will gently cure tiredness of mountain walking.
Elevation
2,150 m
11 hours climb from Ogawa Onsen Motoyu

Capacity
100 people
Capacity of 50 people this year
Price
1 night with dinner Adult 12,000 yen / 1 person
Room without meals 9,000 yen / 1 person
The list of Mountain huts