42. Raicho-sawa Hutte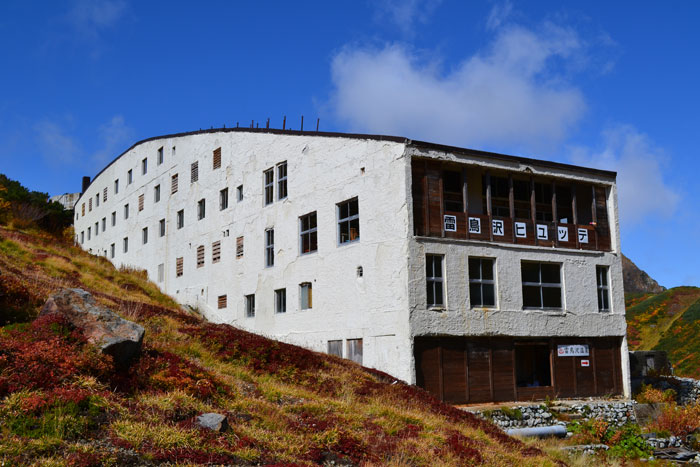 Business period: Late April to mid-October
※Please call for the 2023 business period and prices.
This hut is built at the rear of Murodo-daira which we walked for about one hour from Murodo, just past Jigoku-dani with Mikuri-gaike Pond.
A building that withstands harsh nature is a four-stories concrete structure.
It also boasts an indoor hot spring that can be used 24 hours a day, and it is recommended especially to take a bath during the daytime hours when you can enjoy the panorama of the Tateyama mountain range.
Elevation
2,400m
50 minutes from Muroudo
2 hours and 40 minutes from Mt. Oyama

Capacity
250 people
Price   
1 night 2 meals Adult 10,500 yen-/1 person
Room without meals 7,000 yen / 1 person
tent area
No tent area
Reservation
TEL 076-463-1835,
076-482-1617 (outside of business period)
Remarks
Bathing fee 700 yen

Home Page
The list of Mountain huts