29. Enzan-so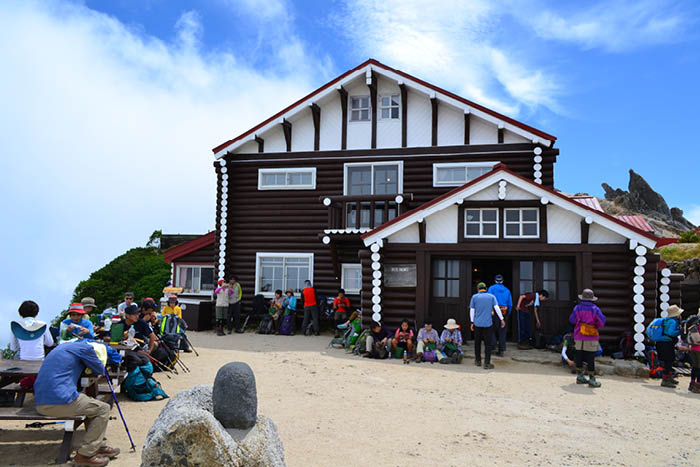 Business period: April 24-November 20
Attached to the Omote Ginza Long-traverse Course,   the most popular course in the Northern Alps, is a hut built on the ridgeline that climbs up the Kassen-o'ne of one of the three major steep climbs.
About 1 century since its opening in 1921, it is one of the most prestigious mountain huts in the Japan Alps.
The Mountain Hut Clinic, which is open every year from mid-July to mid-August, is a reassuring presence when an emergency occurs in the mountains.
Elevation
2,712m
4 hours from Nakabusa Onsen,
25 minutes down from Mt.Tsubakuro-dake

Capacity
650 people
Price
1 night 2 meals Adult 10,300 yen / 1 person
Tent area
About 30 tents (800 yen per person)
Reservation
TEL 090-1420-0008
Remarks
Private room use is from June 1 to November 3. One person 13,000 yen

facebook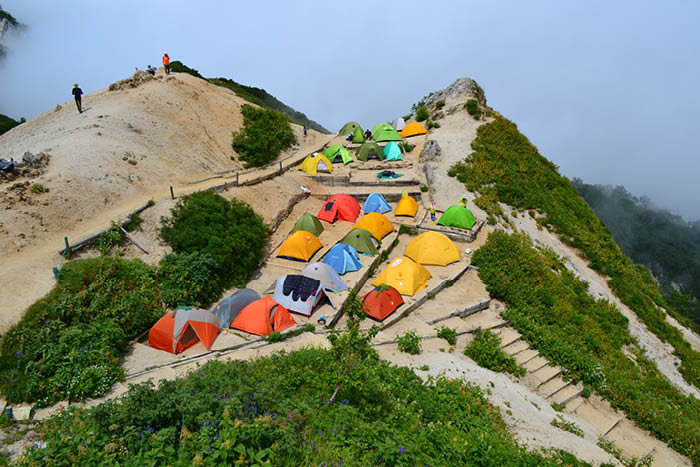 The list of Mountain huts