135. Kitadake-katano-koya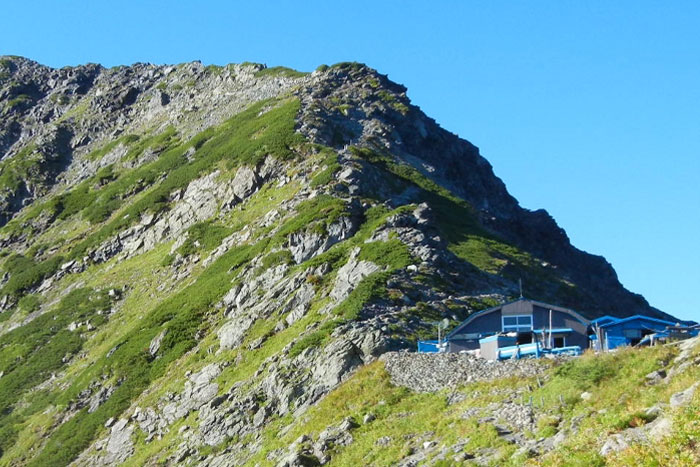 Business period June 23-October 28, 2023
※Accommodation reservation required
It is a hut at the highest point in the northern part of the Southern Alps.
Because it is built on a ridgeline, the view is perfect. However, once the wind begins to blow, tents are often blown away.
The charm of the hut is the richness of the alpine plants in addition to the good view. In particular, the special species Kita-dake which blooms from mid to late June gently heals climbers.
Elevation
3,000m
About 5 hours and 35 minutes from Hirogawara mountain trailhead, about 40 minutes down from Kita-dake.
Capacity  
150 people
Price
1 nights 2 meals Adult 12,000 yen / 1 person
Room without meals 8,000 yen / 1 person
Dinner 2,500 yen
Breakfast 1,500 yen
Box lunch 1,500 yen
Tent area
About 50 tents (1,000 yen per person)
Reservation
TEL 090-4606-0068
055-288-2421 (outside business period)
Remarks 
Home Page
The list of Mountain huts