142. Umanose Hutte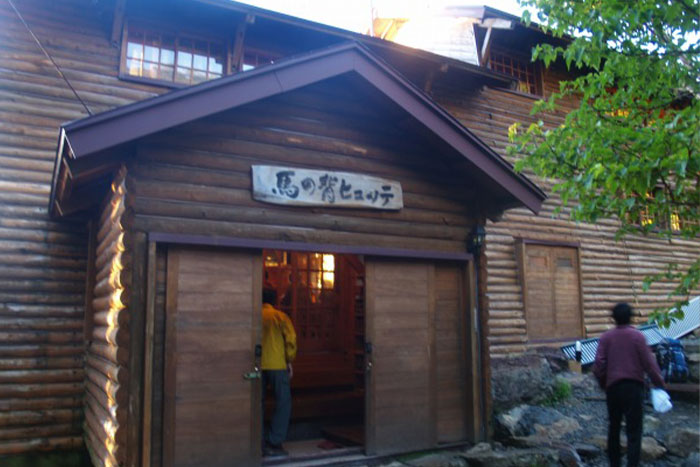 Business period July 5-October 14
(Closed in 2021 season)
Among the mountain trails from Kitazawa Pass to Senjo-gatake, follow the north side of Yabusawa trail and just before the ridgeline, arrive at the mountain hut that looks like a log house.
It has a homely atmosphere, and it has a strong support from female climbers.
For dinner, it is a homemade original curry blended with several kinds of spices, and seconds are free. If you are not good at meat or you can not eat curry, you can get in touch if you consult in advance.
Elevation  
2,640 m
About 2 hours and 40 minutes from Kitazawa Pass, about 1 hour and 10 minutes from Senjo-gatake
Capacity
100 people
Price   
1 night 2 meals
Adults 9,500 yen / 1 person
| | |
| --- | --- |
| Tent area | No tent area |
| Reservation | TEL 090-2135-2500 |
| Remarks   | facebook |
The list of Mountain huts