153. Ryomata-goya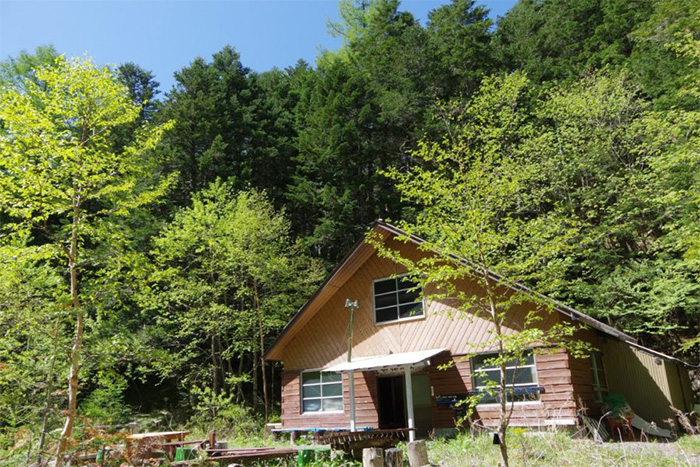 Business period: June 1 ~ October 31,2022
It is a hut built on a valley line cut off from the Noro River that separates Kita-dake and Senjo-gatake.
Even though it is a valley, the sun shines down from the wide open sky, creating a sense of freedom that one can almost touch.
The port side route leading directly to Kita-dake from the opposite bank in front of the hut is not yet available as of 2019.
Road Closed. When a sudden change in the weather is anticipated, it is difficult to enter the valley road easily.
Secure yourself by waiting in Hirogawara or changing your schedule.
Elevation  
2,000m
About 2 hours 20 minutes from Noro-gawa Deai Bus Stop, about 3 hours 10 minutes from the summit of Mt. Aino-dake.
Capacity
30 people
Price  
1 nights 2 meals Adult 9,000 yen / 1 person
Room without meals 3,900 yen~ / 1 person
Dinner 2,200 yen
Breakfast 1,600 yen
Box lunch 1,300 yen
The list of Mountain huts