22. Taneike-sanso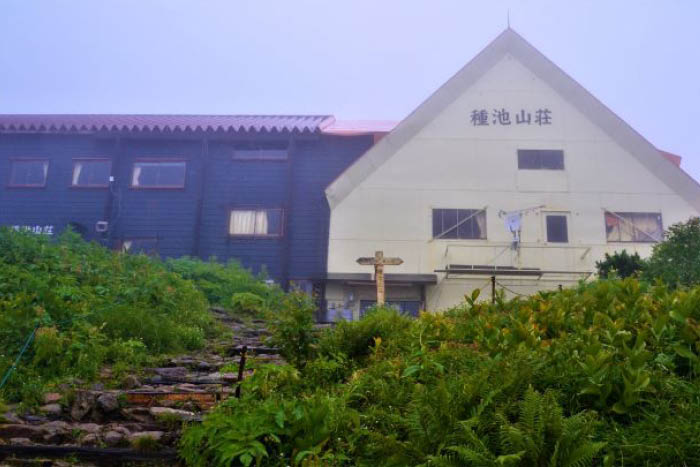 Business period: July 1st to October 15th, 2023
From Ogisawa, climb Kashiwa-bara Shindo,the red roof that stands on the ridge trail leading from Kashima-Yari-gatake to Hachinoki-gake is a landmark hut.
Even if you have a tent night, if you sign up at the reception desk, you can eat in the cabin, so you can reduce your luggage.
Management is the same as for Tsumeta-ike-Mountain hut, which is ahead for 2 hours toward the Kashima-Yari-gatake area, and if you plan on a 2-night plan, even if you are making a reservation, you have the flexibility to replace the 1st and 2nd night huts. It is best to consult with us.
※Reservation required
Elevation
2,450 m
4 hours and 30 minutes from Ogisawa

Capacity  
Usually 250 people
90 people this season
Price
1 night 2 meals Adult 12,900~14,000 yen / 1 person
1 night with dinner Adult 11,800~12,900 yen / 1 person
Room without meals 8,900 ~10,000yen / 1 person
Box lunch 1,100 yen
| | |
| --- | --- |
| Tent area | About 30 tents (2,000 yen per person) |
| Reservation | TEL 0261-22-1263 |
| Remarks | Home Page |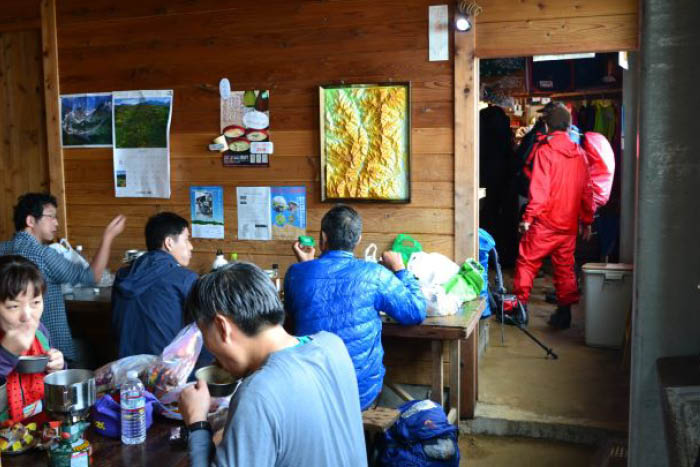 The list of Mountain huts