43. Raicho-sou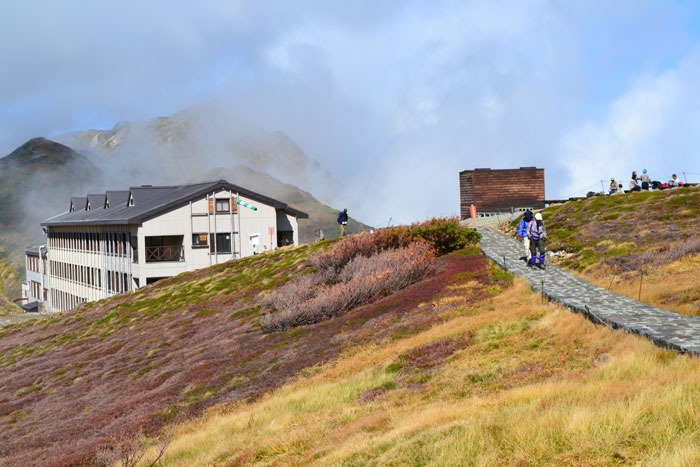 Business period: April 15-November 25, 2023
It's a building that you will soon see through the Mikuri-gaike pond while looking at Tateyama on your right side from Murodo.
It is located on a hill overlooking Raicho-vally, which is dense with multicolored tents.
Anyone can visit here using the promenade, and the majestic views from the observatory baths are also popular.
Elevation
2,370 m
30 minutes from Murodo

Capacity
260 people
Price   
1 nights 2 meals Adult 10,850 yen~ / 1 person
1 night with dinner Adult 9,750 yen~ / 1 person
1 night with breakfast Adult 8,950 yen~ / 1 person
Room without meals 7,850 yen~ / 1 person
Box lunch 1,100 yen
| | |
| --- | --- |
| tent area | No tent area |
| Reservation | TEL 076-463-1664 |
| Remarks | Home Page |
The list of Mountain huts