220.Seinen-goya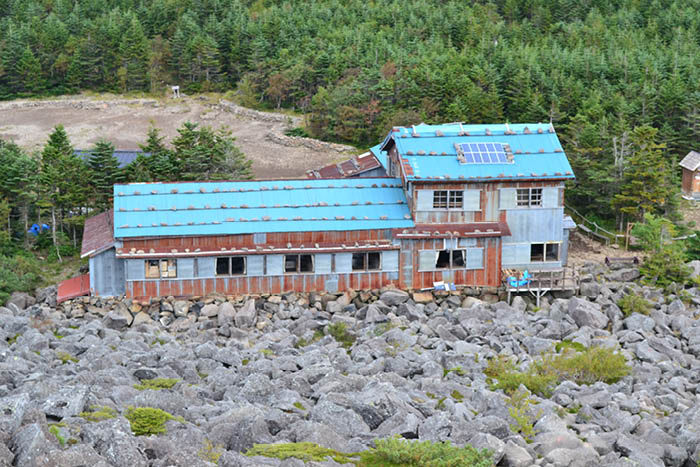 Business period: late April to early November
This hut is located at the col of Mt. Amigasa-yama and Mt. Gongen-dake, located in the southernmost part of the Yatsu-gatake mountain range.
In 1961, two years after the Isewan Typhoon, which caused tremendous damage in this region, the current hut was built using the surrounding wood that collapsed in the typhoon.
There is only a lantern for a "far bar" hanging at the eaves, and a fun time flows around the hut master, and the night goes on quickly.
Elevation
2,400m 
About 3 hours from the Kannon-daira Trailhead, about 1 hours 10 minutes down from the top of Mt.Gongen-dake
Capacity
150 people

Price:
1 night 2 meals. Adult 8,500 yen per person.
The list of Mountain huts