120. Tenguso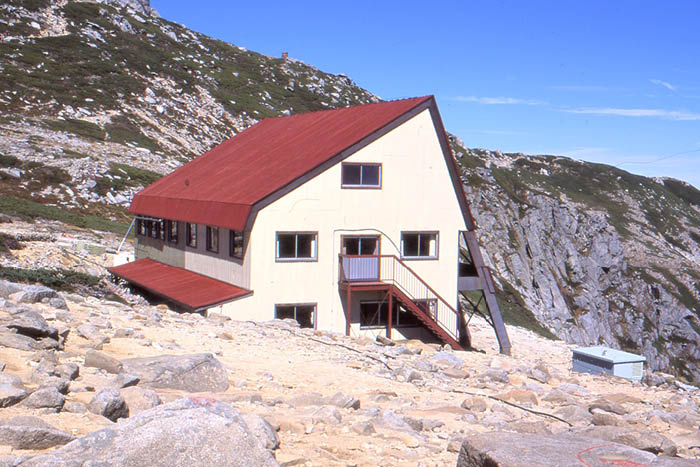 Business period Early July,2022-early October (inquiry required)
It is built next to Hoken-sanso at junction of Nokkoshi-joudo where the mountain trail to Kisokoma-gatake and Hoken-dake.
The 2nd and 3rd floors of the 3-story building are guest rooms, and there are no other guests, so you can spend quiet time.
The view from the front of the mountain villa is wonderful and overlooks the Southern Alps. It is a hut that I would like to stay once to enjoy the spectacular night view.
Elevation 
2,870 m
1 hour from Koma-gatake Ropeway Senjojiki Station, 50 minutes from Kisokoma-gatake summit
Capacity
200 people
Price
1 nights 2 meals Adult 13,000 yen / 1 person
1 night with dinner Adult 12,000 yen / 1 person
1 night with breakfast Adult 11,000 yen / 1 person
Room without meals 10,000 yen / 1 person
Private room 5,000 yen / 1 room
Box lunch 1,000 yen
Tent area
No tent area
Reservation
TEL 090-5507-6345
090-7804-2185 (out of business period)
Remarks 
Home Page
The list of Mountain huts