215. Iou-dake-sanso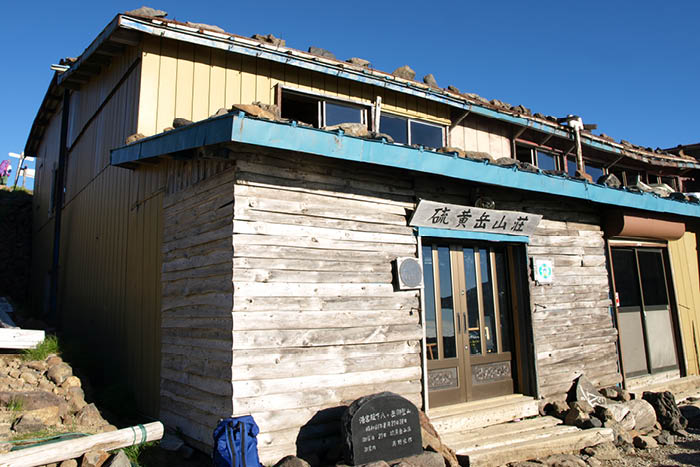 Business period: April 29 to November 6
It is located in the saddle between mountains of Iou-dake and Yoko-dake, which is a treasure trove of alpine plants, and is surrounded by white dicentra and Kibana-shakunage.
The light coming up to the sea of clouds from the front of the mountain villa is wonderful and breathtakingly beautiful.
We have introduced a merger septic tank in an attempt to purifiy human waste and kitchen drainage. The comfort of using a heated toilet in Takayama is the best.
Elevation  
2,650 m
About 5 hours 30 minutes from Mino Toguchi, 1 hour 50 minutes from the summit of Akadake
Capacity
200 people
Price
1 night 2 meals
Adult 10,000 yen / 1 person
Tent area
No tent area
Reservation
TEL 0266-73-6673
Remarks  
Private room rate is room rate + 4,000 yen / 1 room

Website
The list of Mountain huts