98. Otensho Hutte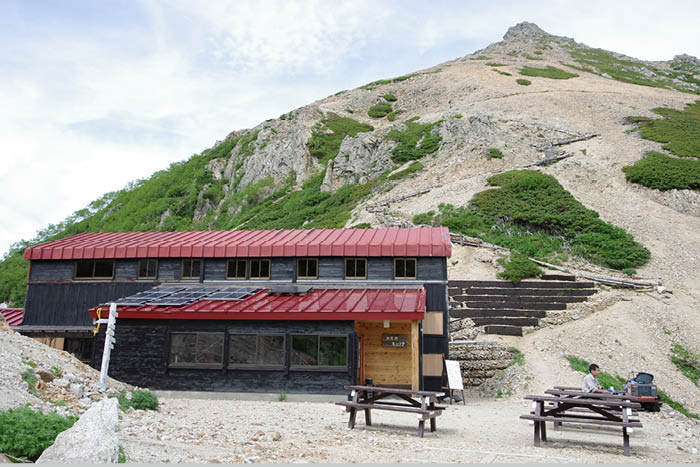 Business period: July 15-October 16
This hut is built along the Omote Ginza Long-traverse Course, on the west side of the summit of Mt. Otensho-dake and is often used as a place to stay before for the northern ridge of the Yari-gatake.
The view from the Ushikubi observation deck in the back of the hut is wonderful, and it is good to leave the luggage and go light.
In the surrounding area there is a flower garden of Dicentra Peregrina, and as a service to guests, events such as "flower watching", sunrise and sunset watching are also held.
Elevation
2,650 m
7 hours and 45 minutes from Nakabusa Onsen
6 hours and 40 minutes from Mt.Yari-gatake via Higashi-kama-o'ne
Capacity 
80 people
Price
1 night 2 meals Adult 10,500 yen / 1 person
The list of Mountain huts