173. Yokokubo-sawa-koya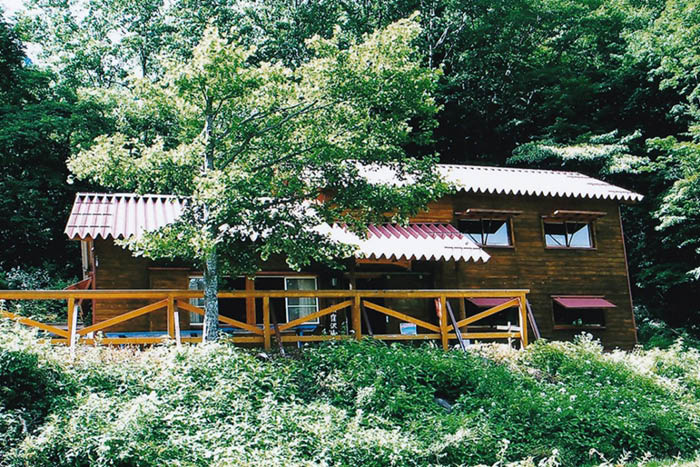 Business period July 13th-August 30th
(Closed in 2021 season)
It is a hut in the middle of the mountain trail to Chasui-dake after travelling from the bus terminus at the Hatanagi Daiichi Dam along the north shore of the lake and across the Hatanagi large suspension bridge.
Although there are staff members who assist in preparation for business, Mr. Kimura, the manager, is responsible for all work during the business period.
"We cherish our encounter with every climber" – is our motto and each person is to receive attentive hospitality.
Elevation 
1,630 m
3 hours and 25 minutes from Chausu-dake trailhead, 2 hours down from the top of Chausu-dake
Capacity
60 people
Price
i night 2 meals
Adult 9000 yen / 1 person
| | |
| --- | --- |
| Tent area | About 60 tents (700 yen per person) |
| Reservation | TEL 080-1560-6309 |
| Remarks   | |
The list of Mountain huts