6. Kitamata-goya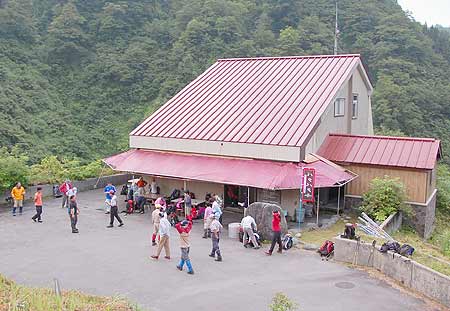 Business period: From late June ~ late October
※Please call for the 2022 business period and prices.
Located at the starting point for Mt. Asahi-dake which rises near the northernmost tip of the Northern Alps.
The road from Ogawa Onsen to the hut is paved, and a taxi can enter here.
There are no meals or food and drinks sold, so be sure to bring your own.
Elevation
700m 
4 hours climbing from Ogawa Onsen Motoyu

Capacity
25 people

Elevation
1 night with no meals. Adult 8,000 yen per person

The list of Mountain huts