219.Gongen-koya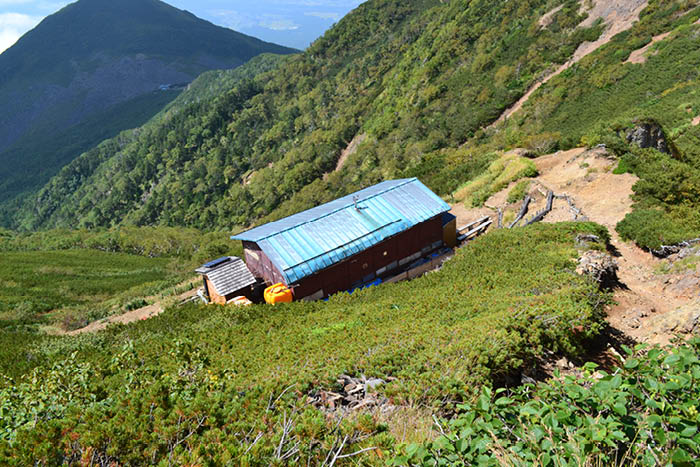 Business period: late April to early November, year-end and New Year holidays (reservation required).
It is a hut built on the shoulder to the west of Mt. Gongen-dake. It is also an oasis of people who have traveled from Aka-dake.
The view of the Southern Alps and the Northern Alps as well as Yatsu-gatake is amazing and one is overwhelmed by the power of the view.
Rely on the lamp at night. Headlamps are a must. The toilet has been renovated into a bio style.
Elevation
2,700m 
About 4 hours 30 minutes from the Kannon-daira Trailhead, right from the top of Mt. Gongen-dake
Capacity
50 people

Price
1 night 2 meals. Adult 8,500 yen per person.

The list of Mountain huts