48. Masago-sawa Lodge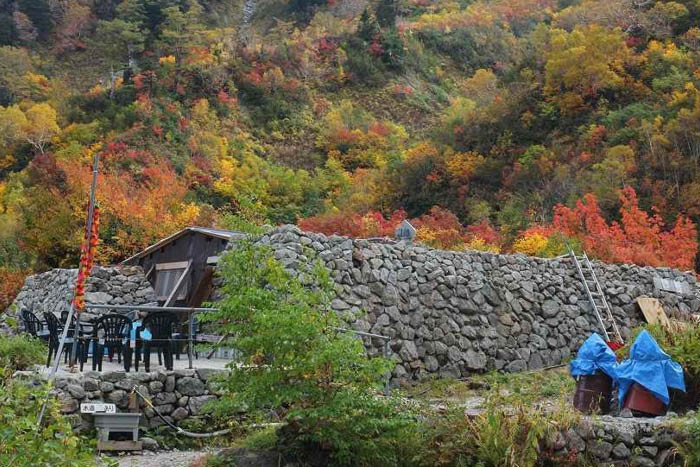 Business period: July 16th, 2022~October 10th
※Reservation required
It is a small hut located in a valley below Tsurugi-sawa Sekkei snowy gorge at the end of the eight peaks that stretch from Mt. Tsurugi-dake.
The atmosphere is typical of an old-fashioned mountain hut and offers a cozy space without luxury facilities.
As there are many steep climbing routes in the surrounding area, it is frequently used for training camps in mountaineering club.
Elevation
2,200 m
Ascending 6 hours from Murodo and
Descending 4 hours and 50 minutes from Mt.Tsurugi-dake

Capacity
20 people
Price
Room without meals 8,000 yen / 1 person
Dinner 700~2,500 yen
Breakfast 700~1,500 yen
Box lunch 400~1,000 yen
Tent area
About 30 tents (3,500 yen~ per person)
Reservation
TEL090-5686-0100,
090-7783-8067 (out of business period)
Remarks
Home Page
The list of Mountain huts