172. Chausu-goya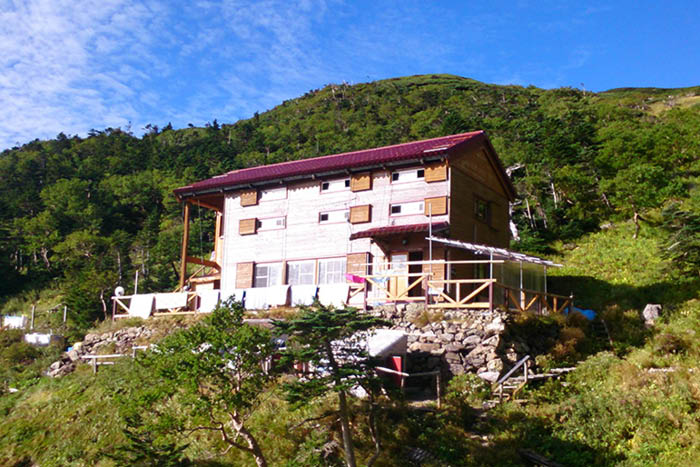 Business period July 16 to September 25, 2022
※Accommodation reservation required
From the Hatanagi 1st dam, go north on the lakeside, cross the Hatanagi Suspension Bridge and enter a mountain trail that in the direction of Mt. Chausu-dake, it is built just before going on the traverse path from Mt. Hijiri-dake to Mt. Tekari-dake.
The expression of the morning sun which changes with the cloud conditions is wonderful every day, and one looks forward to getting up.
As a former cook was a fisherman, the hut inherited that tradition and though it be a mountainous place, provided sashimi for dinner which was well received by guests.
Elevation  
2,400 m
5 hours and 50 minutes from the trailhead of Chaus-dake, 30 minutes down from the summit of Mt. Chaus-dake
Capacity 
30 people
Price
1 night 2 meals
Adult 9000 yen / 1 person
10,000 yen without reservation
Tent area 
About 10 tents (2,000 yen per person)
Reservation
TEL 080-1560-6309
Remarks
※ Please bring your inner sleeping bag.
Home Page
The list of Mountain huts