128. Kisodono-sanso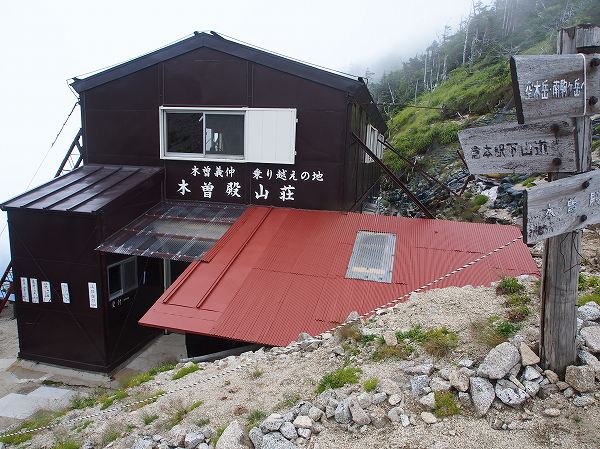 Business period: July 1st,2022-October 9th
It is located on the traverse trail leading from Utsugi-dake to Kisokoma-gatake, at a point where the road to JR Kuramoto Station branches.
The appearances of Mount Utsugi-dake and Mt. Minami-koma-gatake, which is located in the south, are beautiful, and the coffee served in the hut is that much more delicious.
It is a mountain hut where you can enjoy lovely alpine plants and a quiet mountain trip to Mt.Kosumo-yama.
Elevation  
2,587 m
About 7 hours and 15 minutes via the summit of Mt. Utsugi-dake from the end of Ikeyama Forest Road, About a 1 hour of descent from Utsugi-dake.
Capacity
80 people
* Capacity of 25 to 30 people in 2022
Price
1 nights 2 meals Adult 10,000 yen / 1 person
1 night with dinner Adult 8,500 yen / 1 person
1 night with breakfast Adult 7,500 yen / 1 person
Room without meals 6,000 yen / 1 person
Box lunch 1,500 yen
The list of Mountain huts