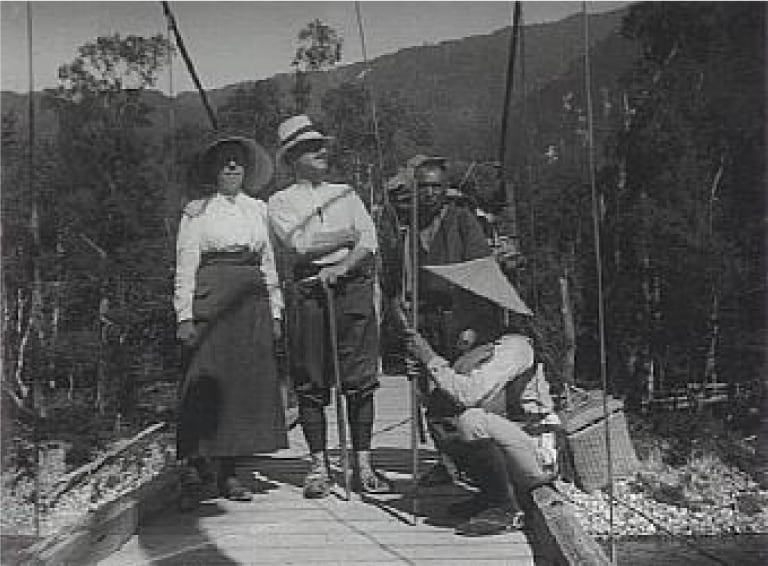 It is said that an English miner by the name of William Garland first used the term "The Japan Alps," however Walter Weston, an English missionary, was the first to bring the enjoyment of mountain hiking and climbing in Japan to the public.
In 1896 he published his travel journal "Mountaineering and Explorations in the Japanese Alps" which described seven years of adventures in The Japan Alps and introduced them to the world.
There is a relief which applauds his achievement, and a ceremony known as "The Weston festival" which is held in Kamikochi(part of Matsumoto city / Nagano prefecture)
on the first Sunday of June each year.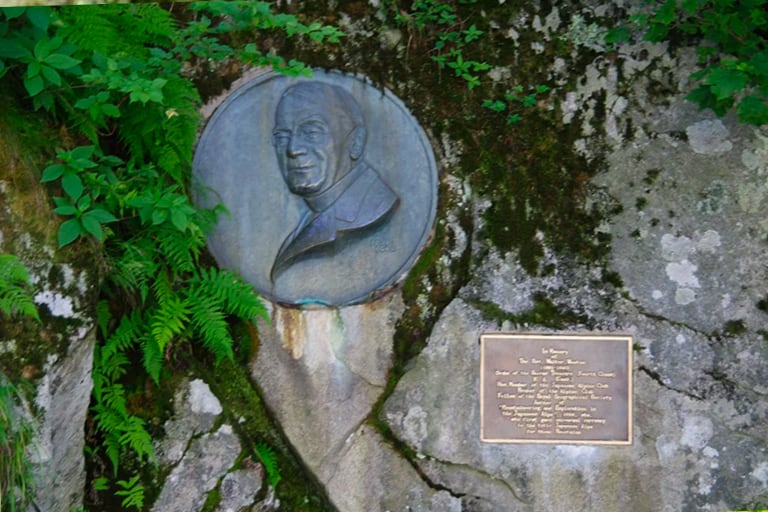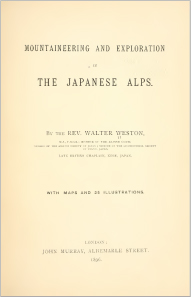 A sentence that describes the feelings when W・ Weston saw the Japan Alps for the first time. .
Coming unexpectedly as the prospect did, we were almost startled by its magnificence. The whole of the central and southern part of the chain rose up before us westwards like a great barrier between the broad plain of Matsumoto that lay at our feet, and the lonely province of Hida beyond. Snow-seamed ridges and noble peaks of 10,000 feet and more in height stand up in dark sharp outline against the opalescent sky of the dying day. Yarigatake, the " Spear Peak,'*' the Matterhorn of Japan; Jonendake, with its graceful triangular form, that recalls in miniature the Weisshorn, queen of the Pennine Alps; and further southward the massive double-topped Norikura, the " Saddle mountain," each arrests the eye with a characteristic profile.
「Mountaineering and Exploration of the Japanese Alps」Walter Weston 1896