From an ancient age, the Japanese have believed that Gods inhabit the mountains.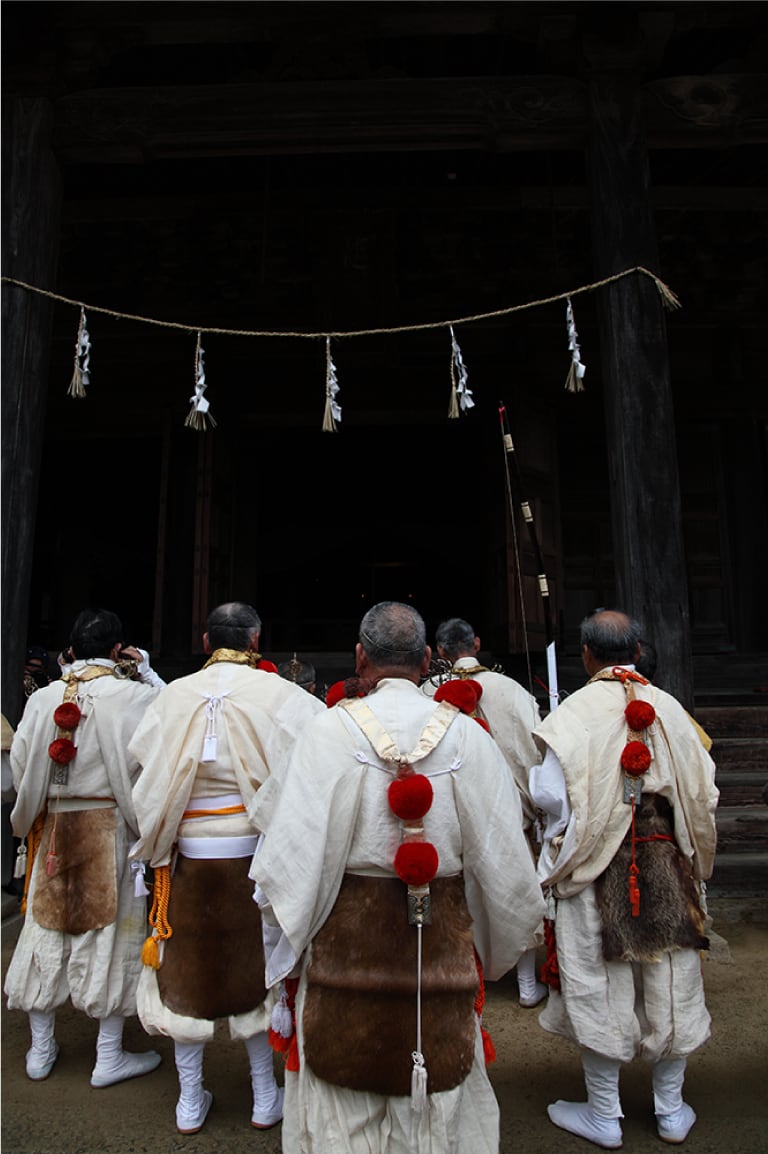 From over a thousand years ago they have been climbing mountains above 3000 meters. The objective behind their climbing has been to undertake a pilgrimage in line with their faith and not simply to pursue leisure.
Tateyama Mountains and Ontake Mountains, located in The Japan Alps, are well-known as sacred mountains and became the focus of people's worship; after the mid EDO period (around 1700), numerous common people climbed these mountains in pursuit of their faith. Such a custom continues in the present age.
"KANJOE" is a symbolic ritual that is representative of Japanese culture.
Tateyama Mountains was the most popular sacred mountain site of their faith during the EDO period and people believed that as long as they climbed the mountain before they died, they would be able to go to heaven; women however were not permitted to climb this mountain according to the custom of that age.
Therefore the ritual of "Nuno-bashi Kan-jyoh-e" was held (in Ashi-kura-ji at the base of Tateyama Mountains) to give relief to the women who were not permitted to climb the Tateyama Mountains. It is a very beautiful and mysterious ritual in which women in white kimono cross the red bridge to go to heaven.
Actually this ritual was revived in 1996 after an interval of 140 years and will next be held in 2020 (in Tateyama town/Toyama prefecture).
On a visit, one can come into contact with the original spirit of the Japanese which connected their faith with the mountain.