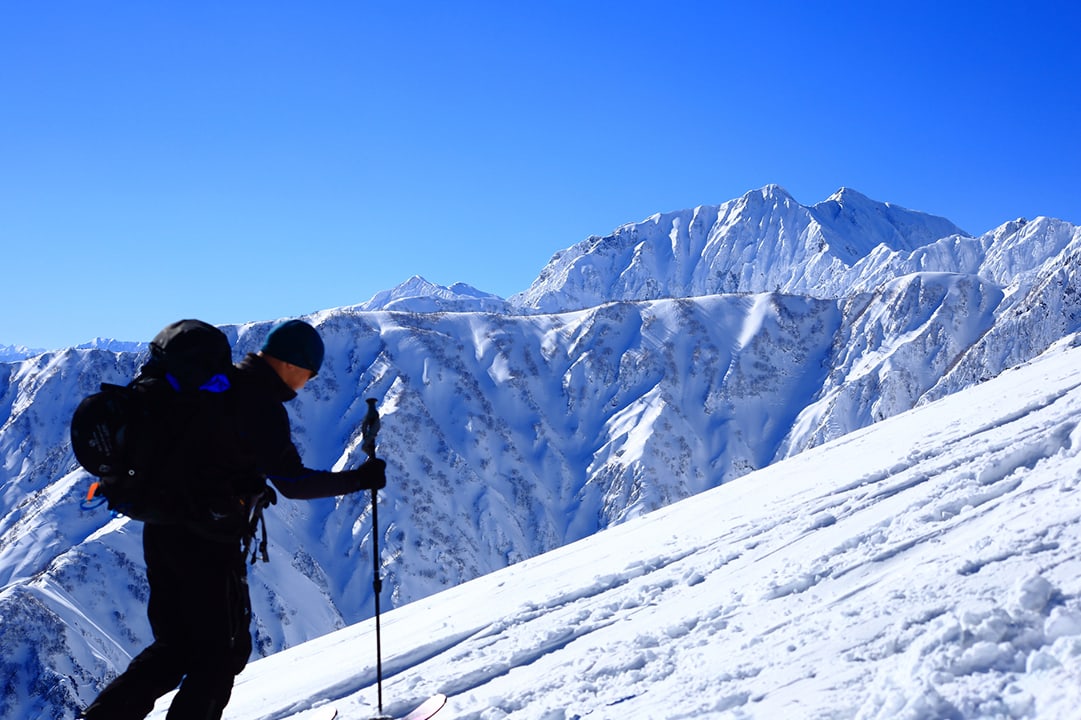 The northern and central mountain ranges of the region known as the Japan Alps have some of the heaviest snowfalls in the world.
Despite being at the same latitude as the Mediterranean Sea or Los Angeles, the moist air from the Japan Sea along with the cold of winter come together to bring a heavy snowfall and accumulation to the mountainous area here. For example, the height of the snow in the Murodo Plain in the foothills of the Tateyama Mountains, can reach over 7 meters during the season with the highest snowfall.
This plentiful snowfall has led to numerous ski resorts opening in the area, and skiers and snowboarders come from all over the world to experience the powder snow of the Japan Alps.
Why not make the most of winter as well as summer? The Japan Alps will show you a whole new world.
※*For your safety, please engage in the activities introduced here as part of a tour or under the supervision of an experienced guide.
The Japan Alps attract mountain skiers from around the world. They offer ease of access to advanced mountain skiing a relative short distance from major cities and their powder snow, known as JAPOW, is acclaimed above all else. We hope you will enjoy skiing the Japan Alps.