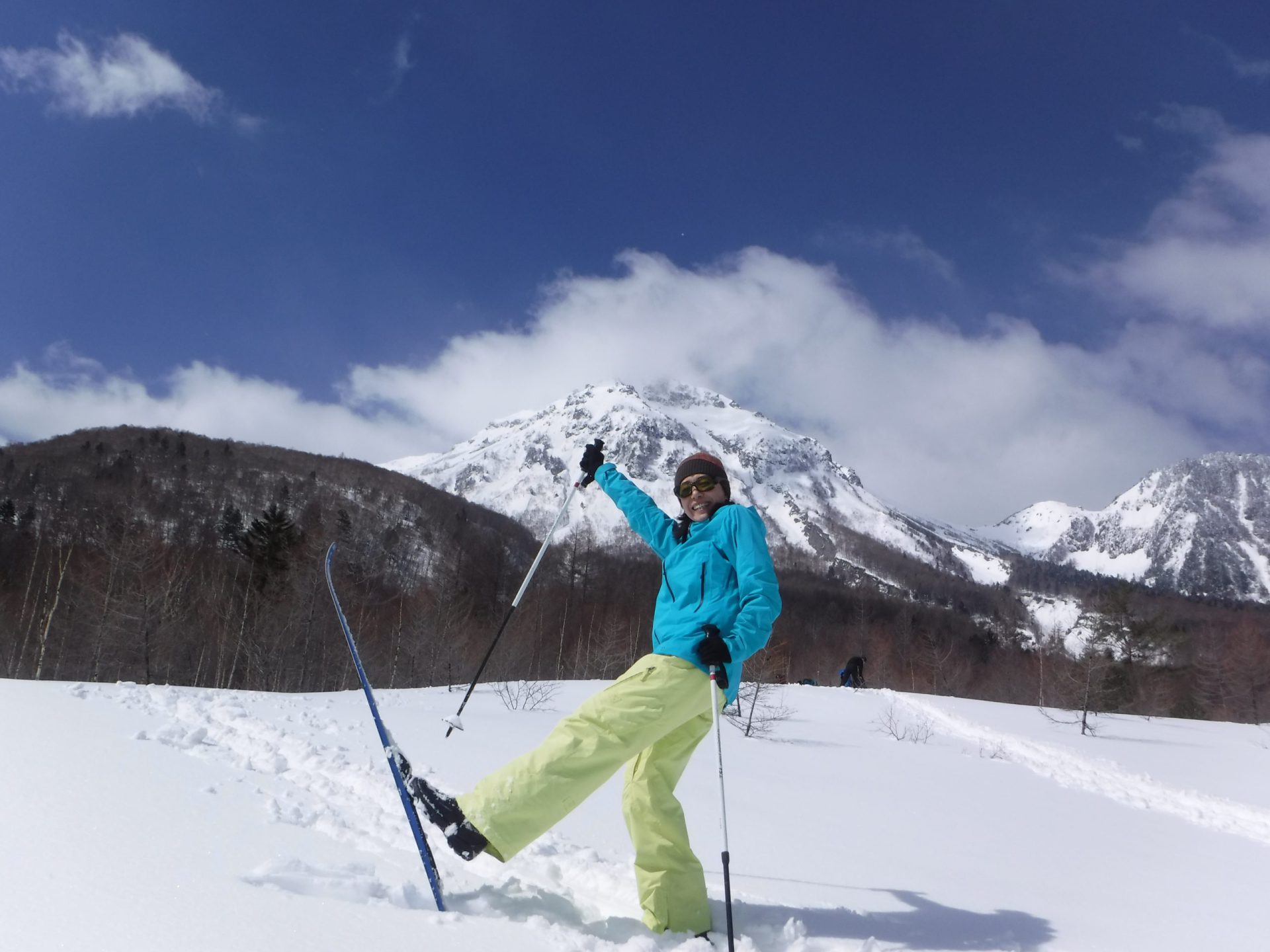 The charm of Norikura / Kamikochi snow hiking
"Kamikochi is slow and Norikura is snow" is how you might sum up the attractiveness of the winter activities in the area that first comes to mind when you mention the southern portion of the Northern Alps. For those looking for a slow and mellow way to enjoy the extremely serene beauty of the mountains, we recommend Kamikochi. After walking uphill through a long tunnel, the pure white peaks of the Hotaka mountain range that appear before you through the frosty air are a sight to behold.
Conversely, for those who want to actively enjoy the snow and really get your adrenaline pumping, we recommend Norikura. Norikura has one of the easiest and most expansive ridges of the Northern Alps, and you can take advantage of the highland terrain and its vast field that stretches from an elevation of 3,026 meters down to 1,300 meters and play in the snow to your heart's content in a wide variety of ways. Of course, there are ski resorts in the area, but Norikura and Kamikochi allow you to enjoy all manner of winter activities comprehensively, in addition to skiing. It would take more than 10 years to experience all this field has to offer, and it's waiting for you.
Norikura / Kamikochi Nature Ski / Snowshoes
Best season Early January-early March
During the winter season, Kamikochi (mid-November – late April) is closed off just before the Kama tunnel. Hiking in the snow starts from the entrance to Kama tunnel. The main field lies beyond Taisho Pond and is mostly flat terrain. Walk along the summer nature path to the familiar Kappabashi Bridge. Enjoying the serenity of Kamikochi only found in winter is also a great idea. Another popular choice that can also be a special experience is touring Myojin, Tokusawa, and the foothills of Mt. Yake-dake with a guide.
Meanwhile, Norikura is a highland at an elevation of 1,500 meters, but there is a bus to the area that operates regularly, even in winter. During the summer, Norikura Kogen Tourist Information Center, where the shuttle bus for those headed to the Norikura summit arrives and departs, is the starting point for most activities. The frozen waterfall, Zengoro Falls, and the snow-filled meadow, Ichinose are famous, but there are more than 10 different courses local guides can choose from to show you lesser known, but equally amazing sites.
Guide and owner of Little Peaks, Kuniyoshi Komine
Age 40, born in Saitama City. He has been communing with the mountains, trees, forests, and rivers for as long as he can remember. Upon graduation from university, he started working for a major outdoor brand in Gifu. Spending the last 12 years working as a guide, he has led tours on more than 250 days in his busiest year. He has experience as a rafting guide, shower climbing guide, caving guide, snowshoe guide, nature guide, back country guide, head of the Nagaragawa Adventure School, and branch manager. He established Little Peaks six years ago, in Norikura, what he considers the ideal location. His motto "One tour nyukon!" roughly translates to "One united tour, one united soul!" This man lives and breathes the back country and calls himself PJ, which stands for "powder junkie." His hobbies are mountain stream fishing and foraging for mountain vegetables and mushrooms. In recent years, he spends a lot of time engaged in supporting environmental education by visiting elementary schools in Matsumoto City. Currently, he is working on publicizing the "Taiga no Itteki Project" (meaning "one drop of a large river") that connects the 65 km of the Azusagawa River with activities!!
Rafting Association of Japan Certified Guide
Japan Mountain Guides Association Certified Mountain Climbing Guide Stage II Ski Guide I
NEAL Certified Risk Manager
Mountain and National Park Alpine Plant Guidance Officer
Nagano Prefecture Nature Preserve Ranger
Museum curator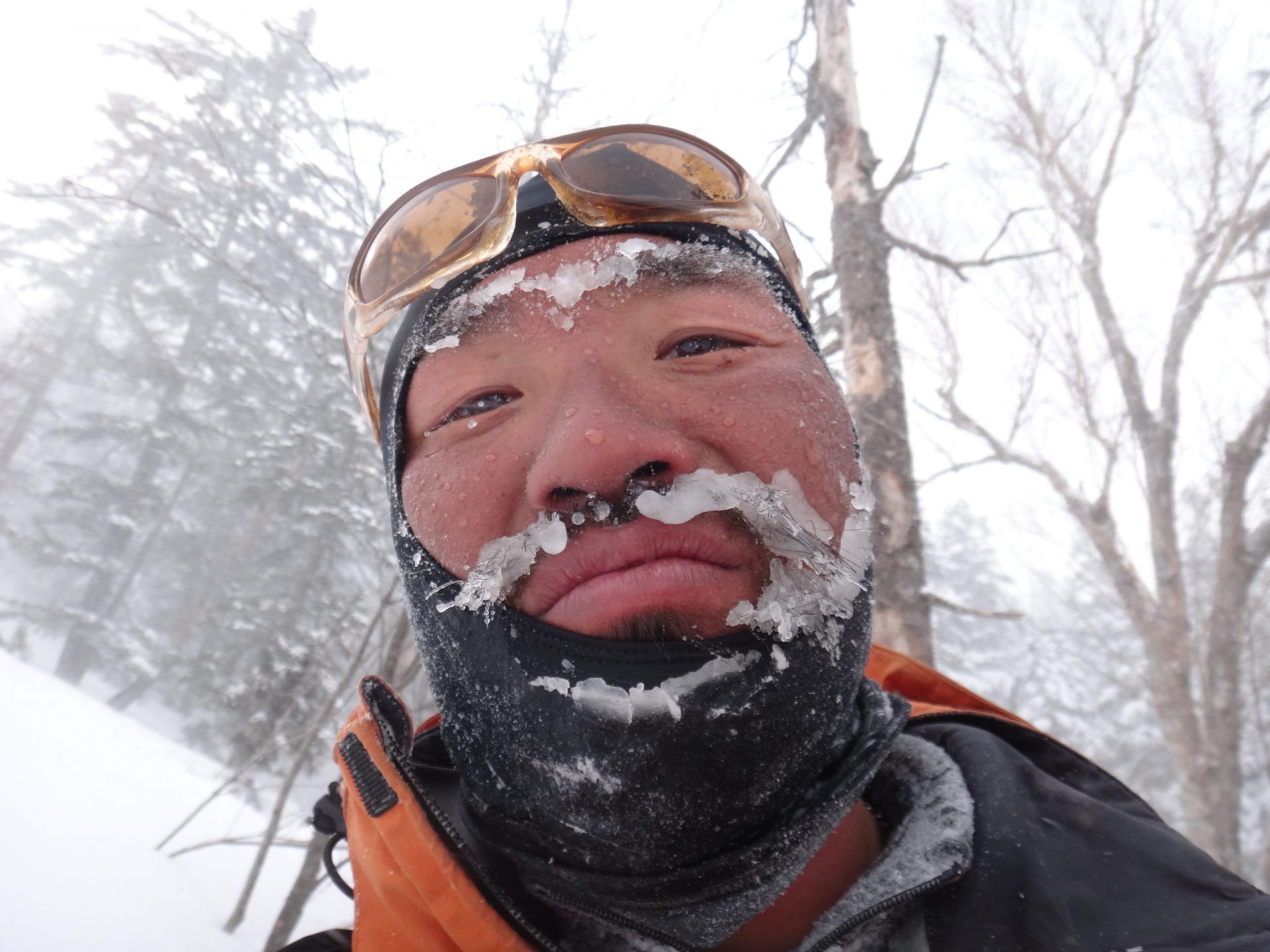 Trailhead vicinity weather
Warning
: file_get_contents(/home/the-japan-alps/www/thejapanalps.com/weather-api-weekly/36.122077, 137.624992.json): failed to open stream: No such file or directory in
/home/the-japan-alps/www/thejapanalps.com/wp-content/themes/the-japan-alps/partial/weather_weekly.php
on line
56
Weekly weather forecast zone:長野県中部地方
DAY
WEATHER
LOWEST
HIGHEST

Warning: Invalid argument supplied for foreach() in /home/the-japan-alps/www/thejapanalps.com/wp-content/themes/the-japan-alps/partial/weather_weekly.php on line 106

This is a publication of the calculated figures for weather predictions and is not the weather forecast. There are instances where there will be big differences in the values stated for the mountains, in accord with the topography as well as sunlight, etc. so please take care.
72 hours weather information:長野県松本市安曇鈴蘭乗鞍岳山頂 シャトルバス案内所
Date and time
3/28
1:00
3/28
2:00
3/28
3:00
3/28
4:00
3/28
5:00
3/28
6:00
3/28
7:00
3/28
8:00
3/28
9:00
3/28
10:00
3/28
11:00
3/28
12:00
3/28
13:00
3/28
14:00
3/28
15:00
3/28
16:00
3/28
17:00
3/28
18:00
3/28
19:00
3/28
20:00
3/28
21:00
3/28
22:00
3/28
23:00
3/29
0:00
3/29
1:00
3/29
2:00
3/29
3:00
3/29
4:00
3/29
5:00
3/29
6:00
3/29
7:00
3/29
8:00
3/29
9:00
3/29
10:00
3/29
11:00
3/29
12:00
3/29
13:00
3/29
14:00
3/29
15:00
3/29
16:00
3/29
17:00
3/29
18:00
3/29
19:00
3/29
20:00
3/29
21:00
3/29
22:00
3/29
23:00
3/30
0:00
Weather
Temperature
-2℃
-1℃
-1℃
-1℃
-1℃
-2℃
-2℃
-1℃
1℃
4℃
5℃
5℃
6℃
6℃
5℃
5℃
4℃
3℃
1℃
0℃
-1℃
-2℃
-3℃
-2℃
-2℃
-1℃
-1℃
-1℃
-2℃
-2℃
-2℃
0℃
2℃
3℃
5℃
6℃
7℃
8℃
8℃
8℃
7℃
6℃
5℃
3℃
2℃
1℃
0℃
0℃
Precipitation
0mm/h
0mm/h
0mm/h
0mm/h
0mm/h
0mm/h
0mm/h
0mm/h
0mm/h
0mm/h
0mm/h
0mm/h
0mm/h
0mm/h
0mm/h
※ 16時間以降は表示されません
Wind direction
none
1m/s
none
2m/s
none
2m/s
none
2m/s
none
1m/s
none
1m/s
none
1m/s

0m/s

0m/s
none
1m/s
none
2m/s
none
2m/s
none
2m/s
none
2m/s
none
2m/s
none
2m/s
none
2m/s
none
1m/s
none
1m/s
none
1m/s
none
1m/s
none
1m/s
none
1m/s

0m/s

0m/s

0m/s

0m/s

0m/s

0m/s

0m/s

0m/s

0m/s
none
1m/s
none
1m/s
none
1m/s
none
1m/s
none
1m/s
none
2m/s
none
2m/s
none
2m/s
none
2m/s
none
1m/s
none
1m/s

0m/s

0m/s

0m/s

0m/s

0m/s
※The weather information will be information on 5km square including the relevant point.

Route Information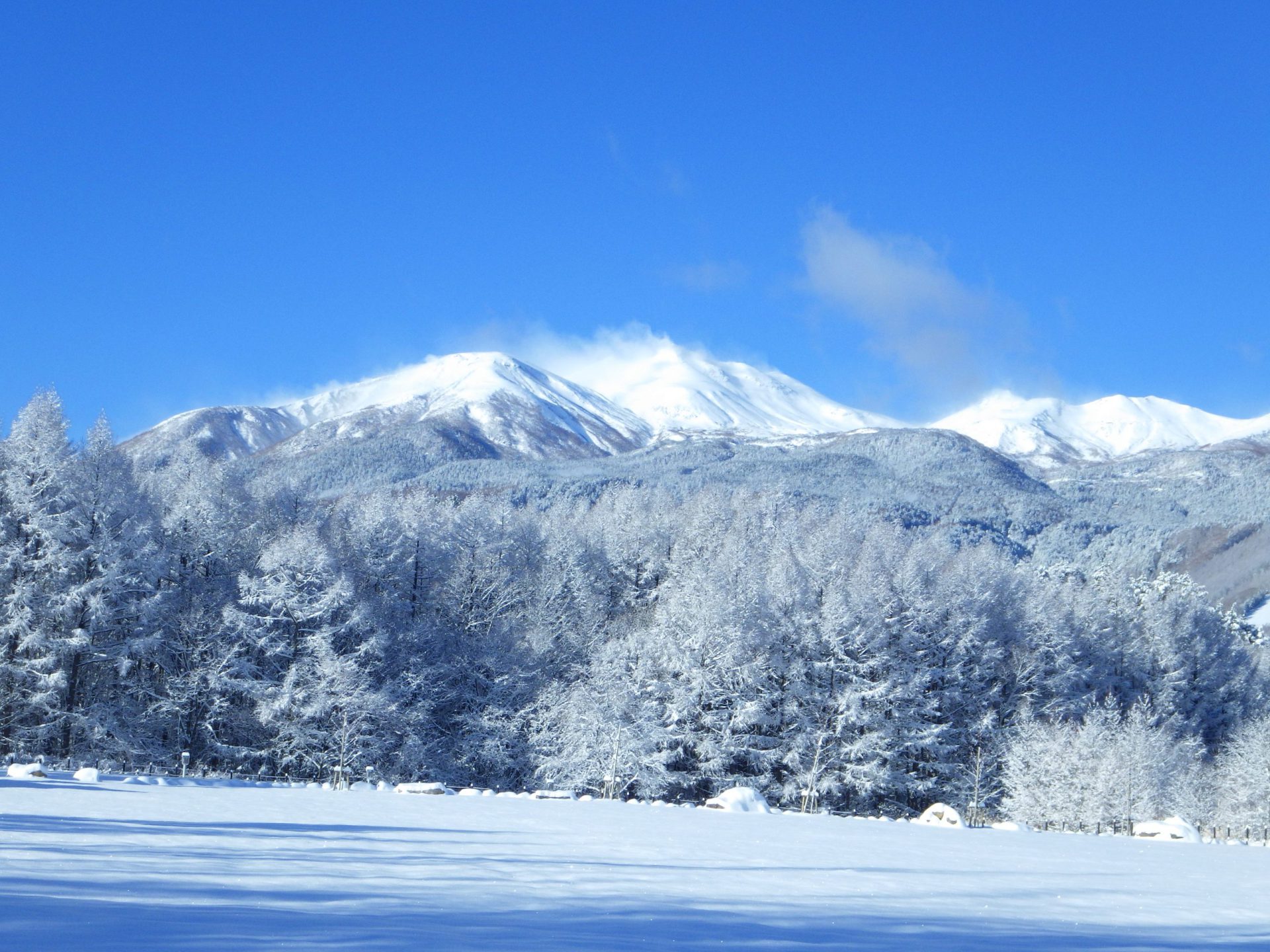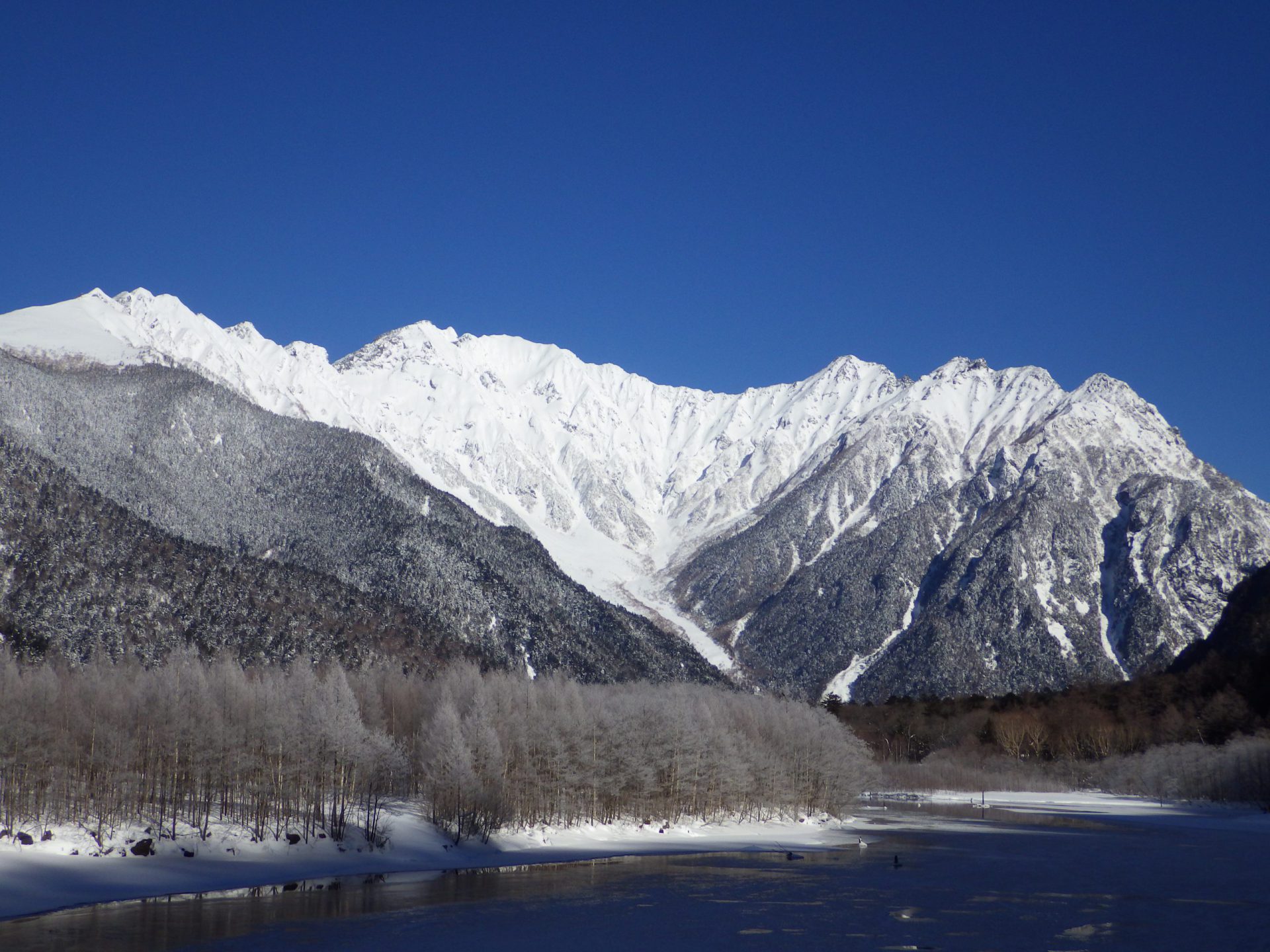 Hotaka mountains viewed from Kamikochi and Norikura mountains viewed in coldest period of winter
Route information and ski run routes are provided as reference only. They may vary greatly depending on the skills of the people climbing the mountain, weather, and snow conditions. Please participate in a tour when ascending the mountain or go with a guide. Please confirm the details of the route with the tour organizer or guide.
Norikura / Kamikochi Nature Ski / Snowshoe Tour
Nature Ski Introductory Course: Norikura Kogen Nature Ski Half DAY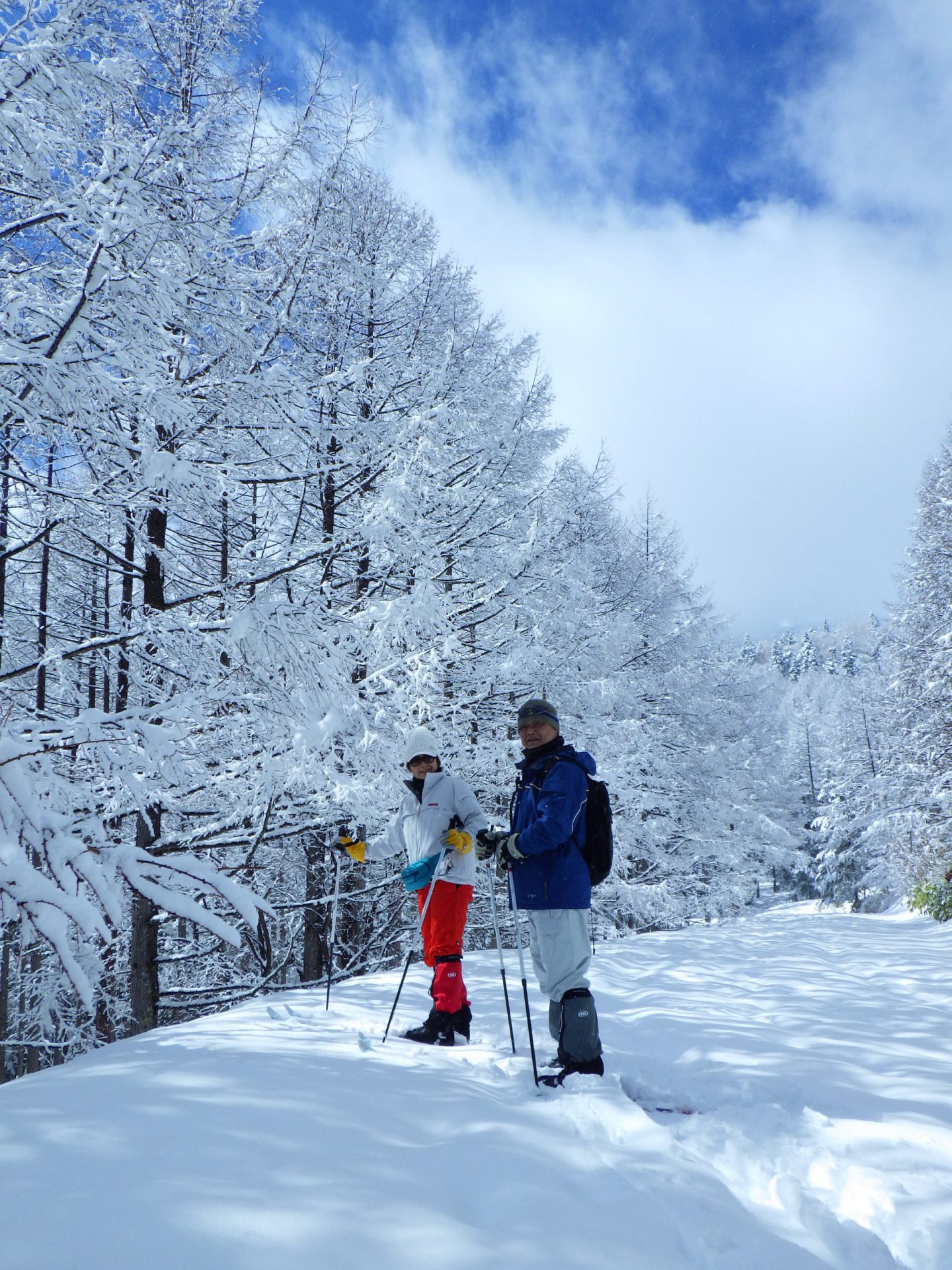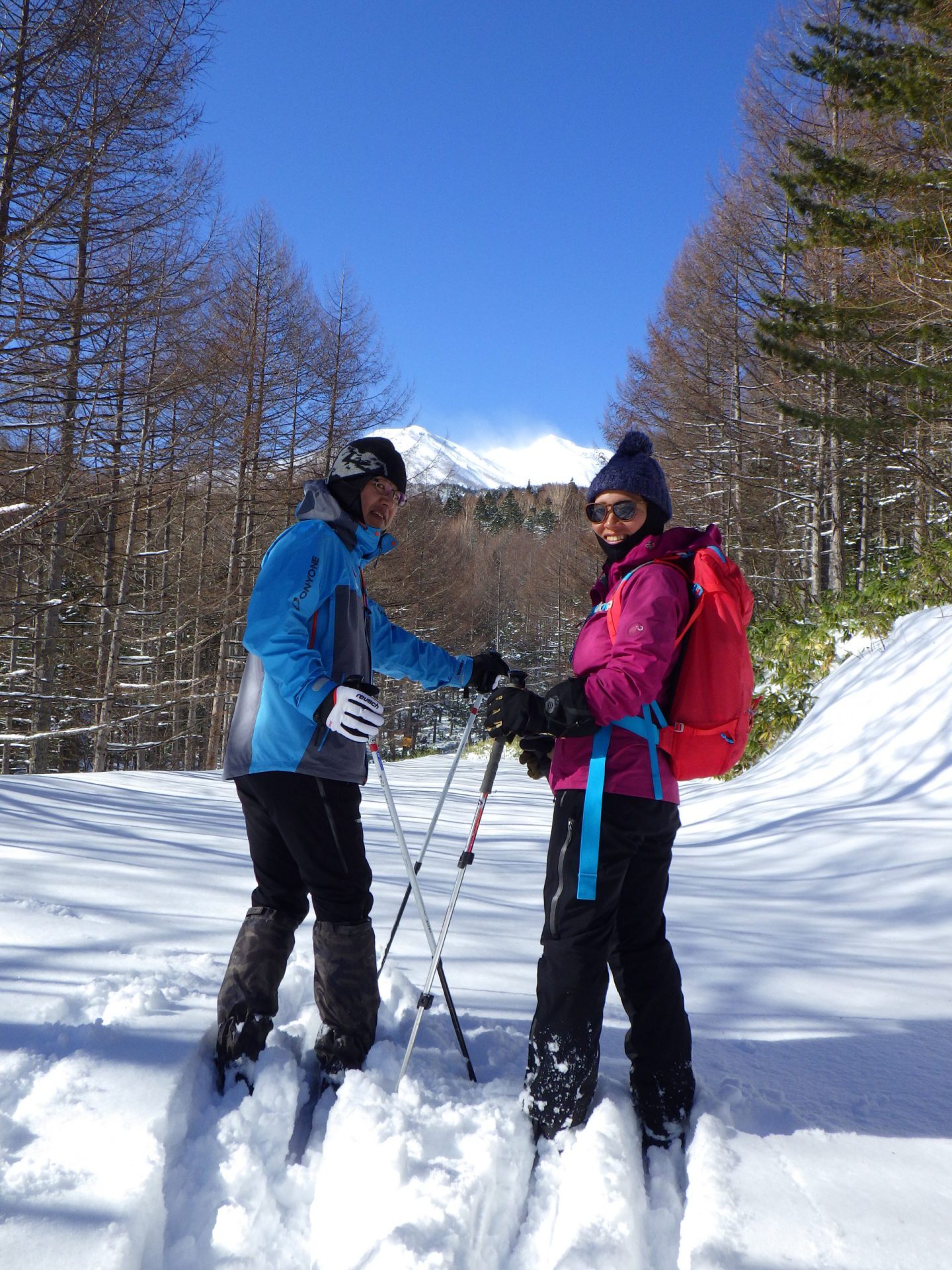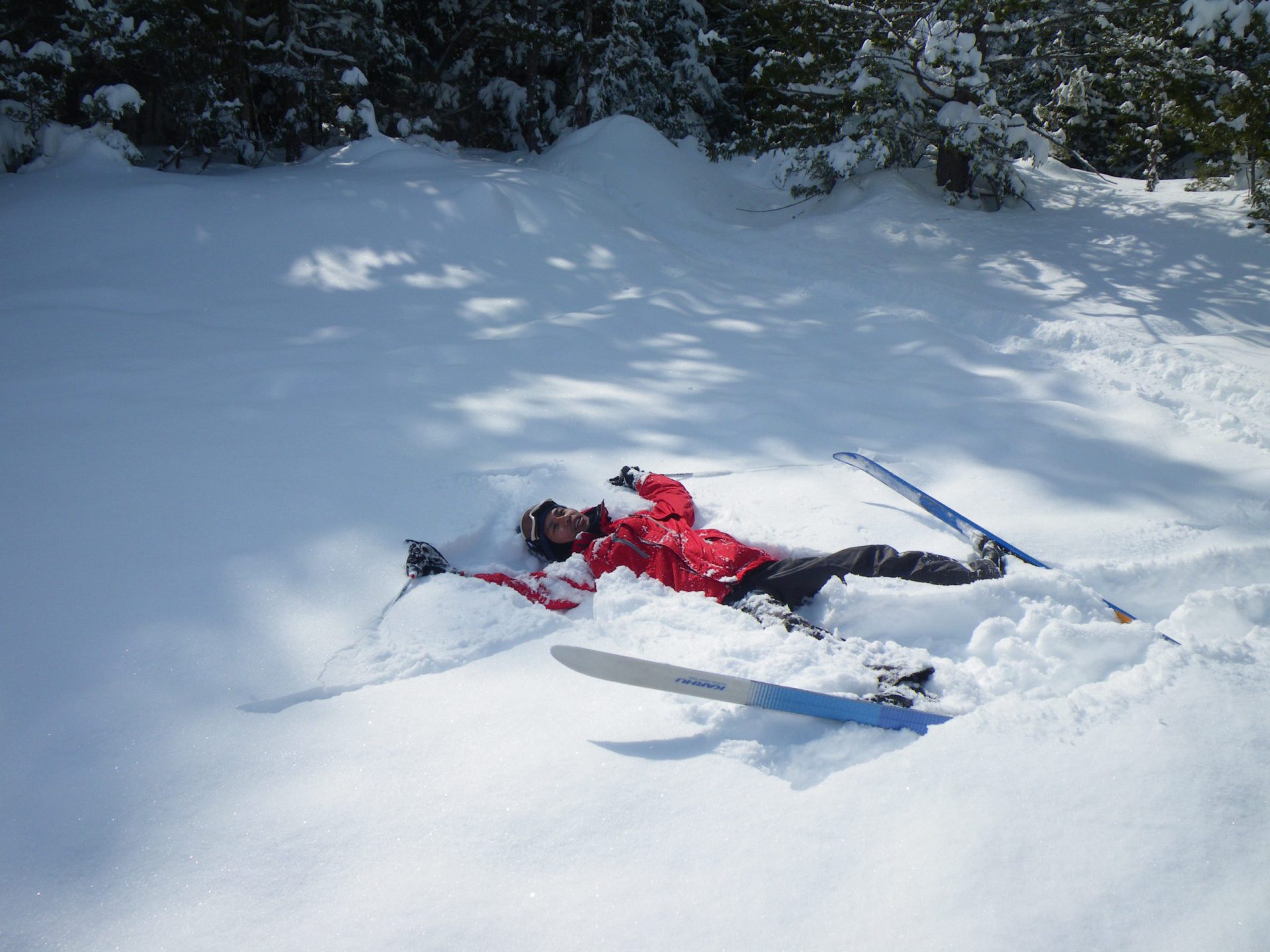 ■Tour overview
On this half day tour you will learn how to properly put on and take off nature skis, walk in them, and enjoy nature skiing. The first half of the tour takes place on level ground using the forested area, and participants learn how to walk, ski, fall, and stand up. In the latter half of the course, the guide will select a course based on the skill level of the participants and start the tour. The tour is filled with repeated cycles of walking, climbing, skiing, falling, and laughing. This tour is often the trigger that hooks many participants and lures them deep into the world of nature skiing!
■The charm of the tour
All you have to bring is your motivation! You can rent everything from wear to gear making it even easier to enjoy yourself without thinking too much. It comes with lessons tailored to each individual's level, so even those who have never skied before can participate with peace of mind. Despite being a light tour, the beauty of the forest and the refreshing feeling of shooshing down the slopes awaits. Past participants have said "I've never experienced 'me time' like this! I'm hooked!!"
■Tour course
・Stunning snow field! Ichinose Meadow course
・Norikura's hideout, Tokyo University Mountain Hutte area course
・Beginners relax! Norikura Base forest trial course
・A must for ski lovers! Elevation gap 200 meter touring course
Norikura Kogen Nature Ski 1DAY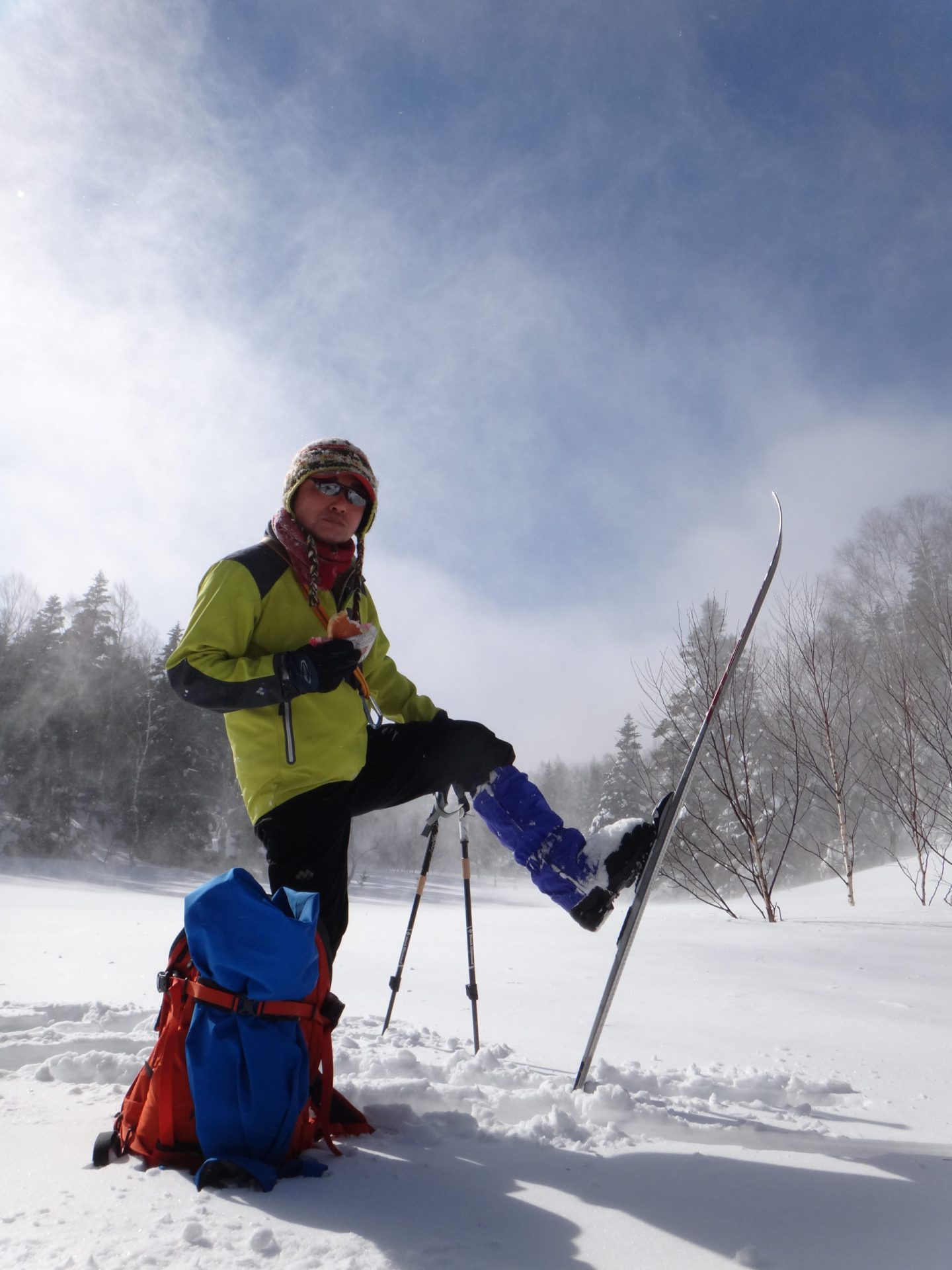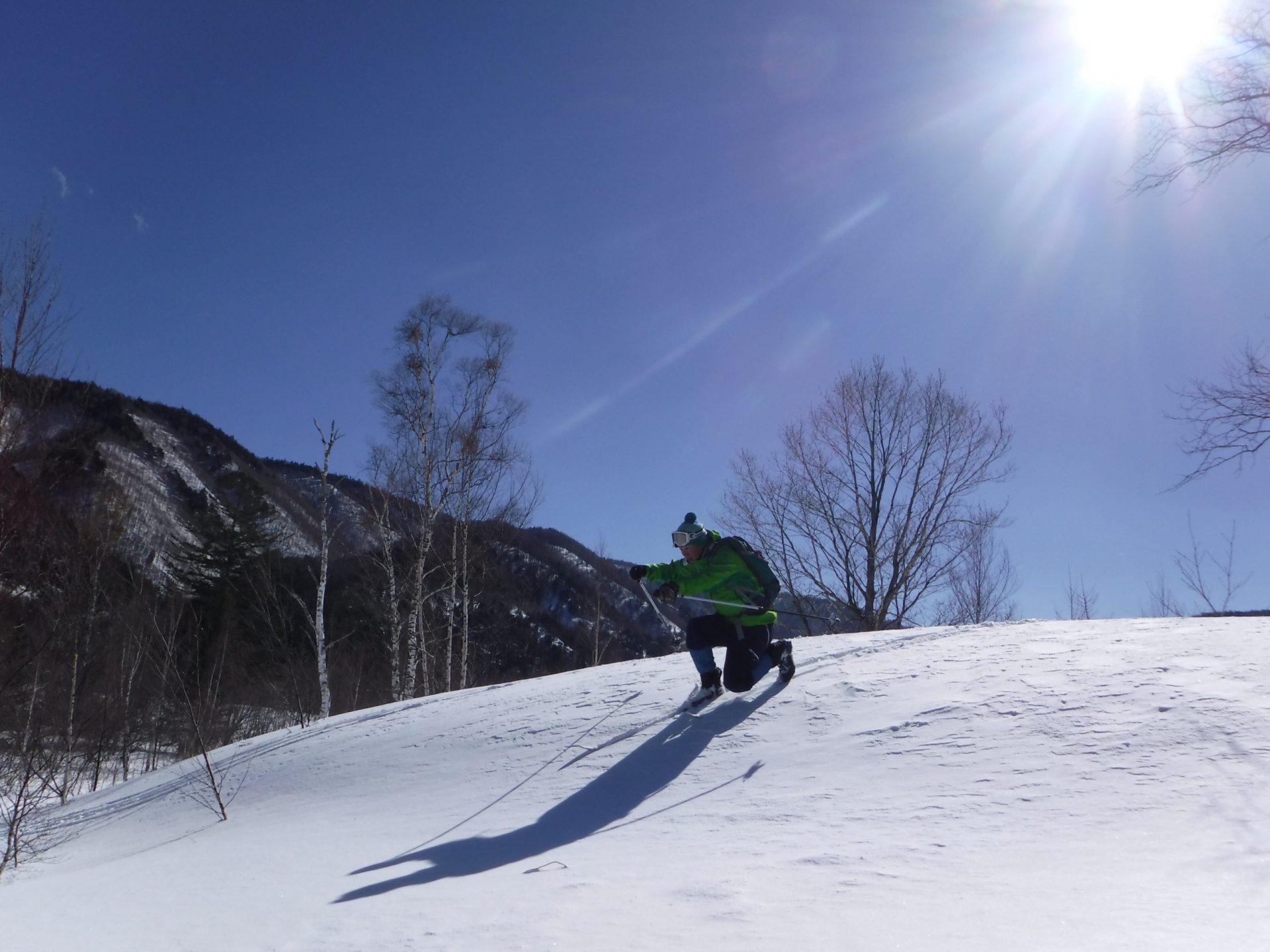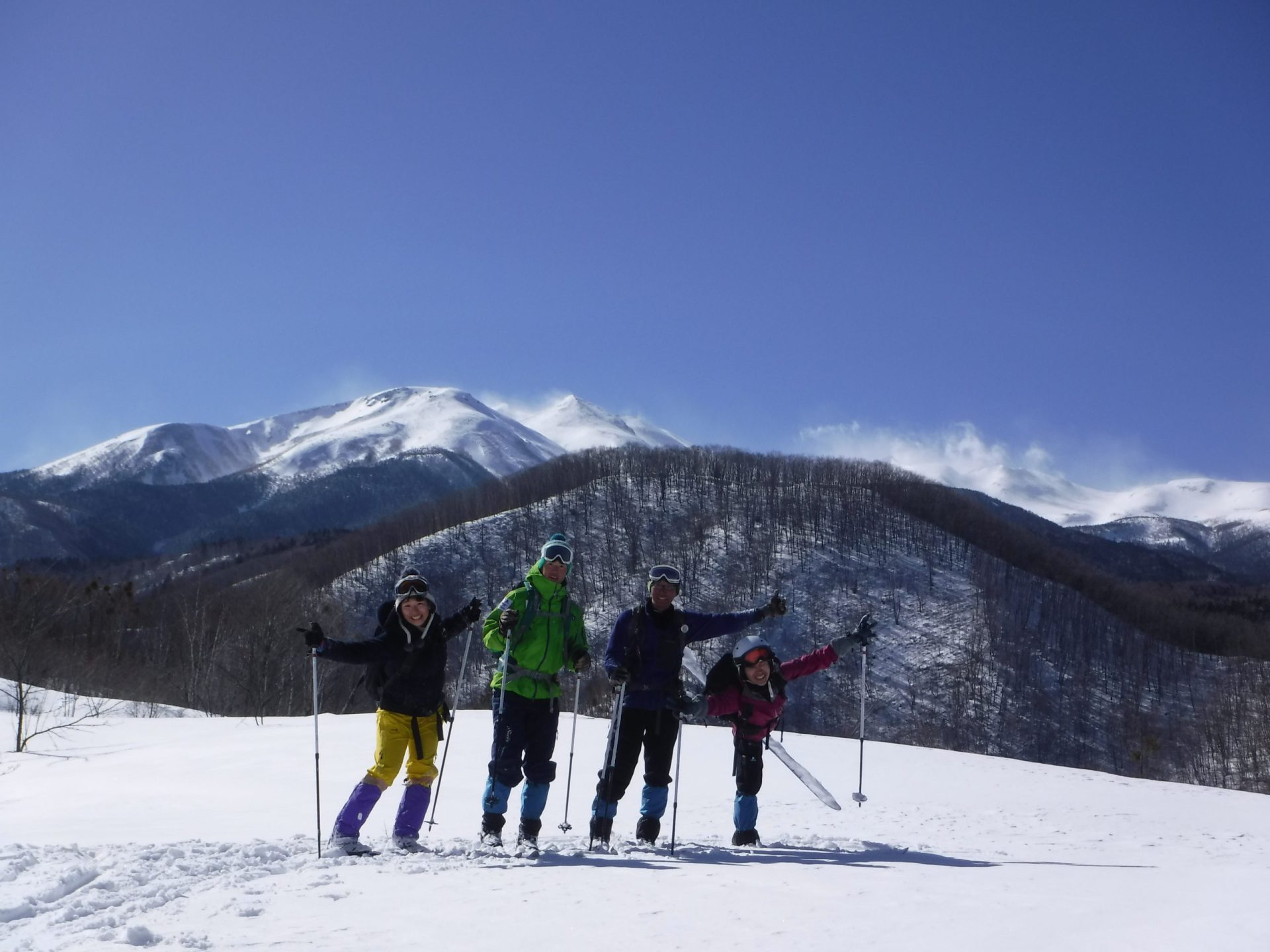 ■Tour overview
This tour is an absolute must for those who want to get the absolute most out of Norikura in the winter and do it at leisurely pace! Of course, beginners are more than welcome. Those already used to nature skis will go straight into the forest! First-timers will start with a lesson. A guide who loves this area so much it hurts (LOL) will take you through a serene field that overflows with so many attractions they cannot all be covered in half a day. There are so many different courses to choose from, seeing them all would take years. A blissful time immersing yourself in that natural scenery of Norikura awaits. ★A lunch of piping hot oden and simmered udon is included.
■The charm of the tour
Taking advantage of the gentle slope of the Northern Alps [1] that characterizes Norikura Kogen, you can walk and ski to your heart's content for an entire day. Some of the many attractions include, vast snowy fields, frozen ponds, foggy ice forests, challenging berms, and a piping hot lunch outdoors. For those with more experience, the long distance tour that crosses Norikura Kogen descending from an elevation of 2000 meters down to 1300 meters is extremely popular! You don't have to worry about avalanches, getting lost, or losing track of time. Allow both your body and soul to be free on this tour.
■Tour course
・Elevation difference of 700 meters! Norikura Kogen crossing long course
・Staff recommended! Little squirrel powder course
・Grand overlook! Ichinose Meadow tour course
Kamikochi Nature Ski 1DAY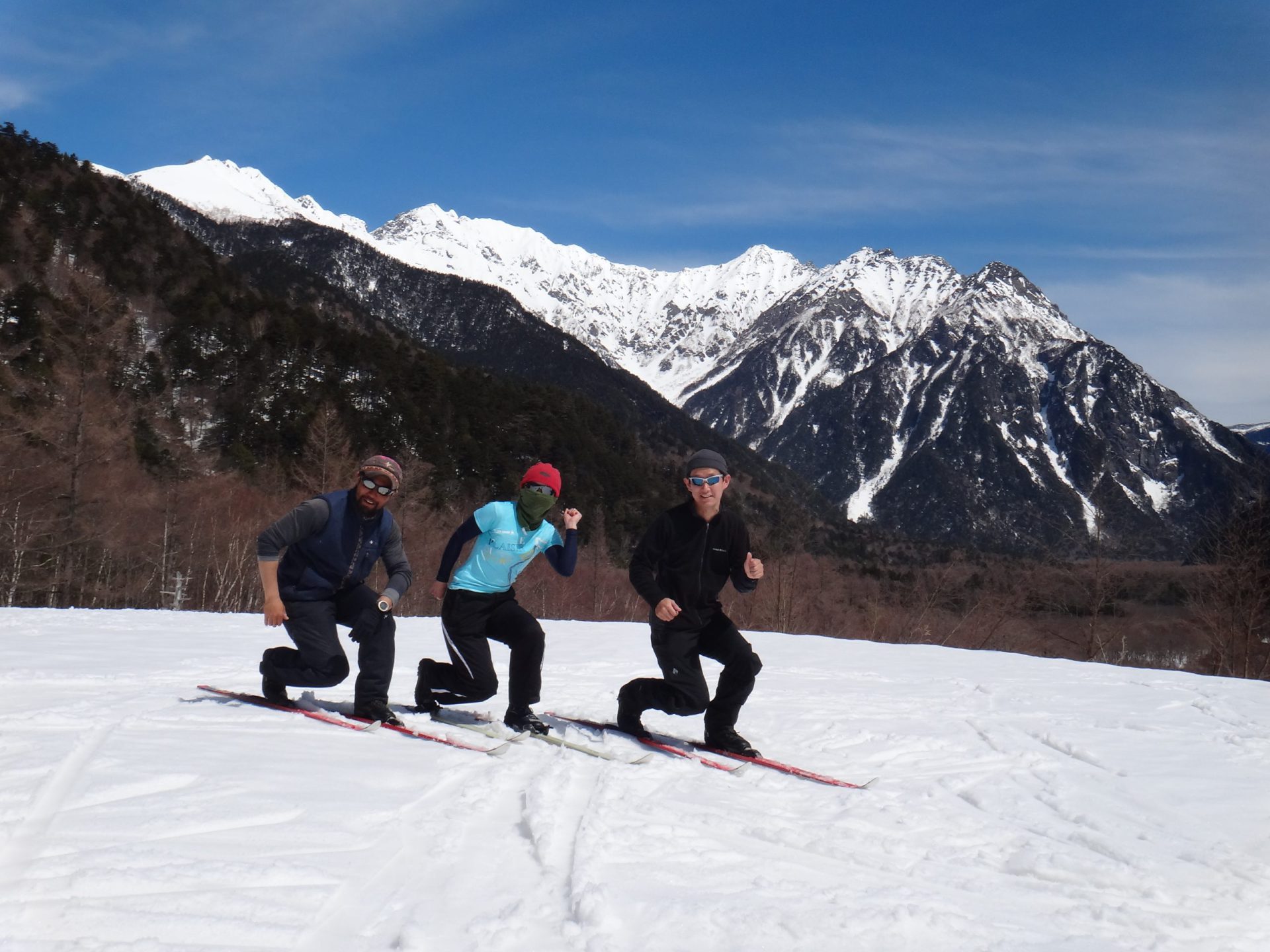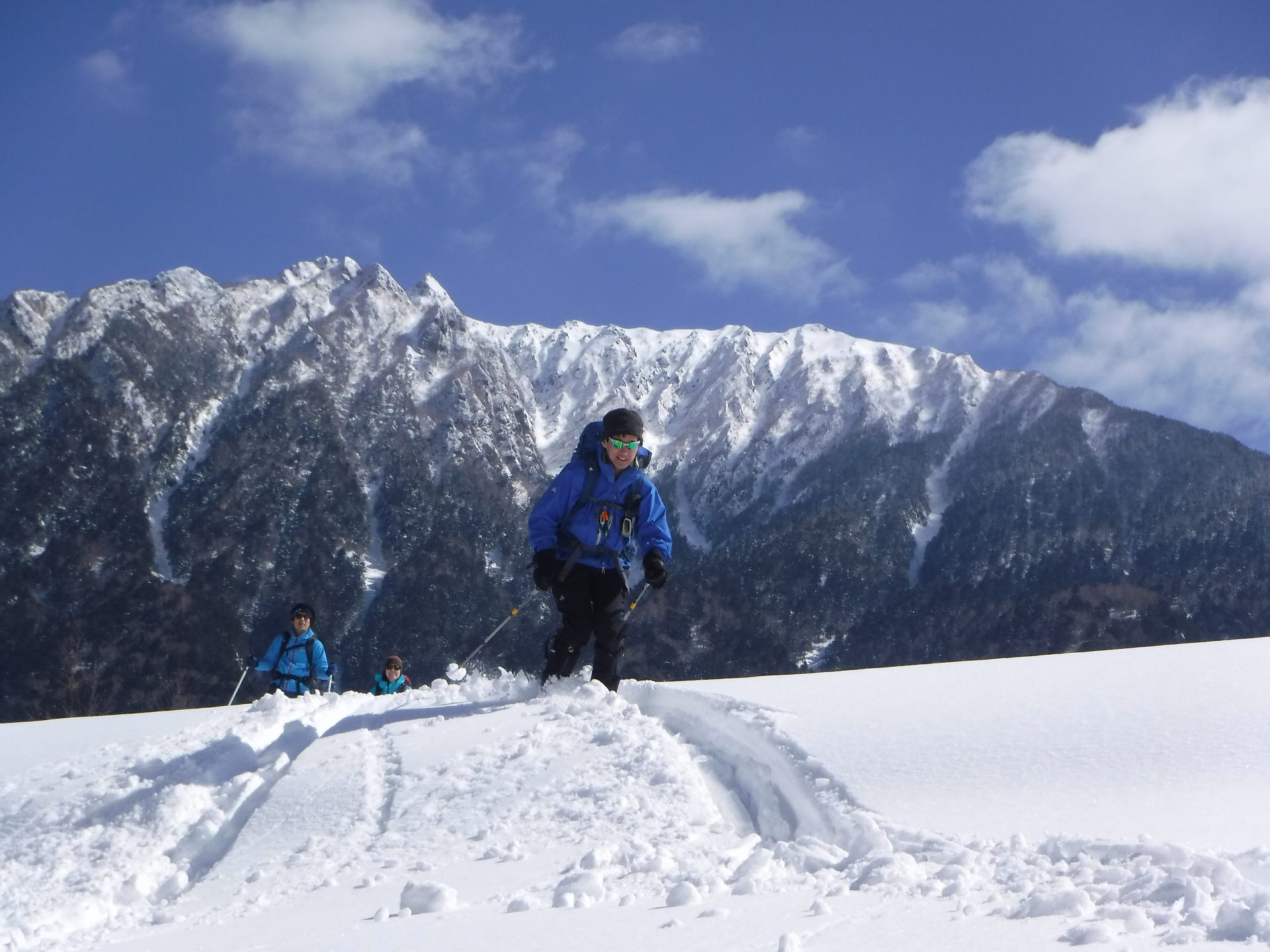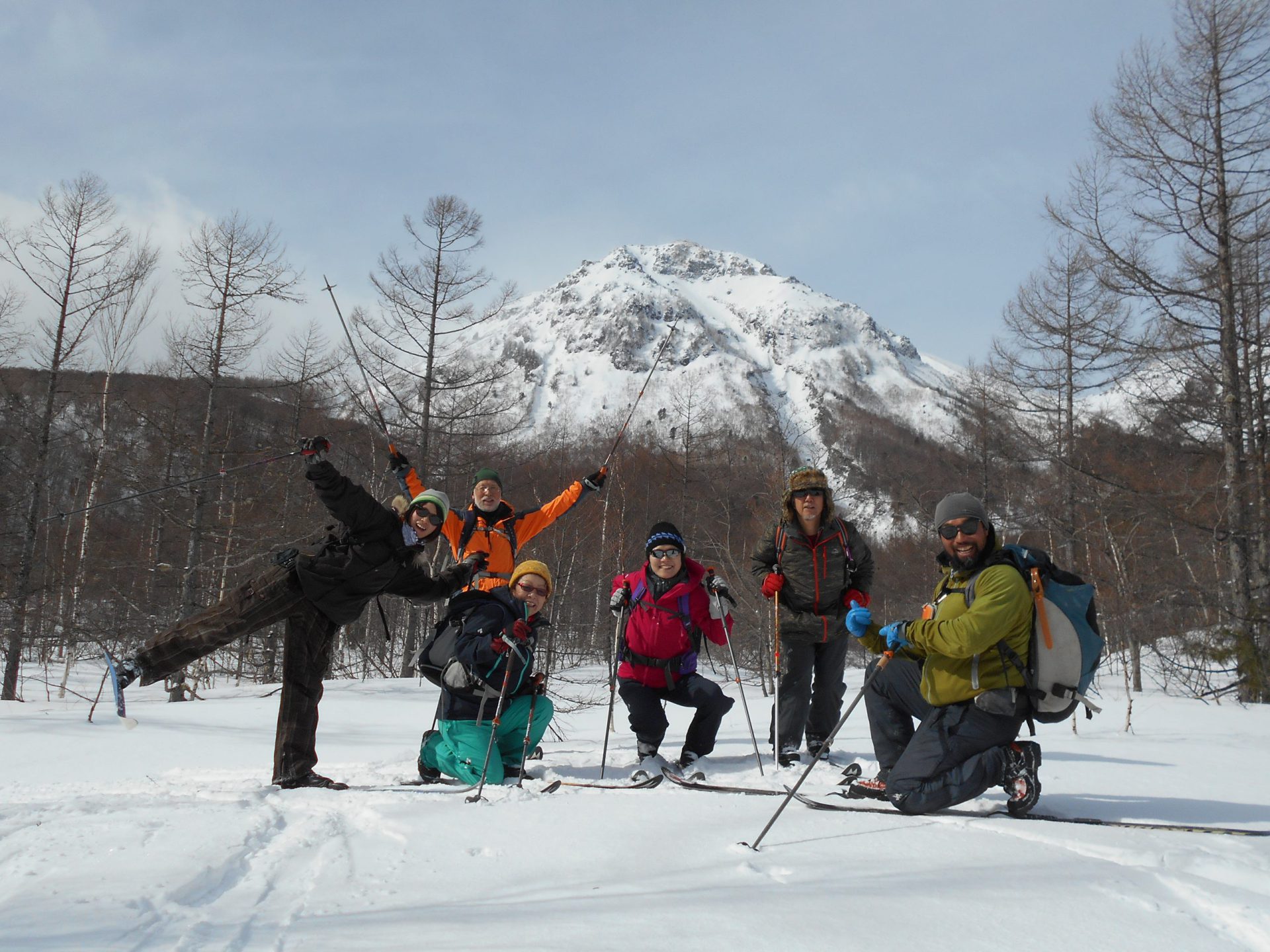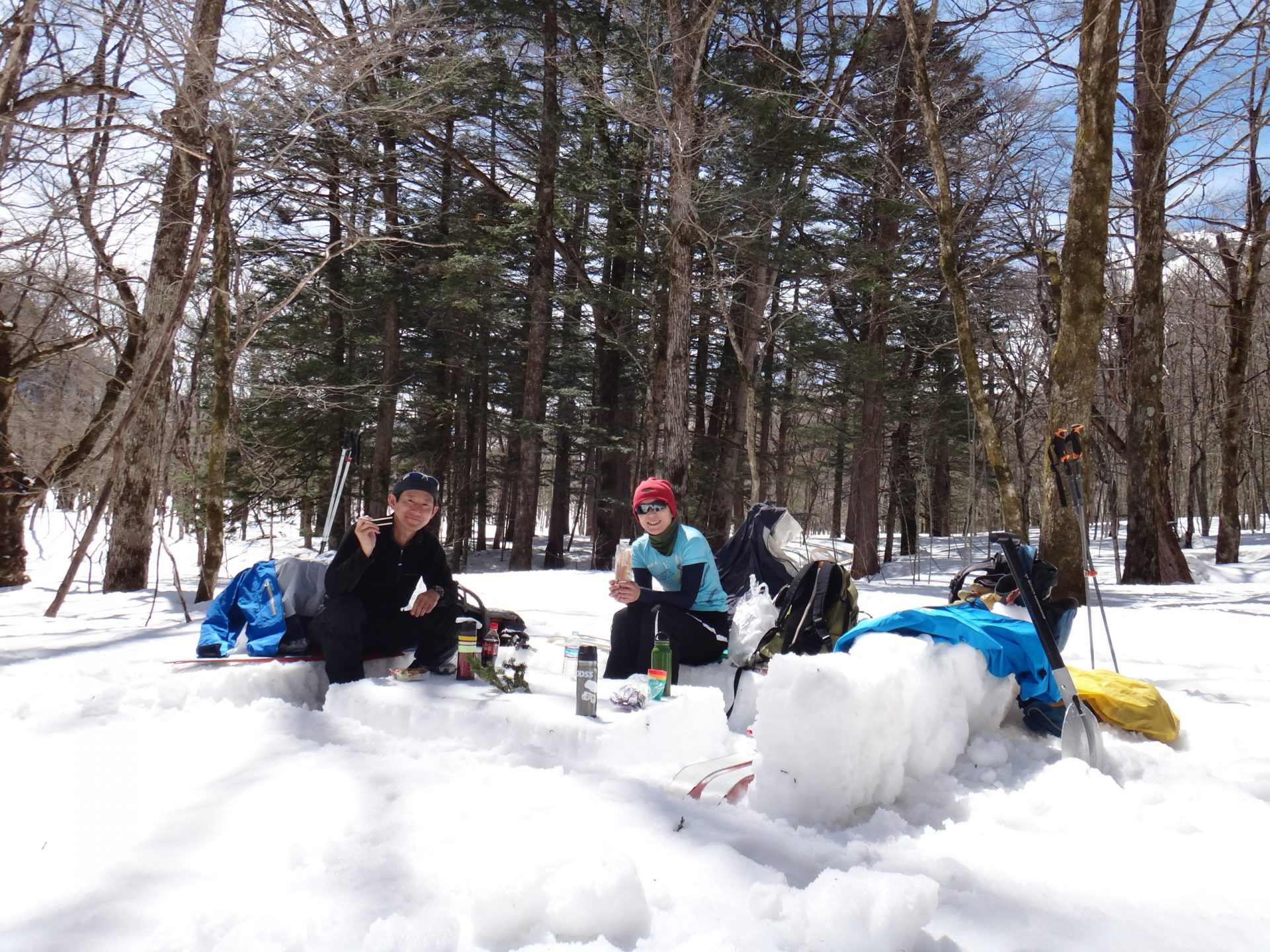 ■Tour overview
Tour the winter wonderland of Kamikochi in comfort using nature skis, which is gear recommended by our staff. The world on the other side of the famous Kama Tunnel is a series of extraordinary experiences. You can also take the nature trail to the renowned Kappabashi Bridge. See the lesser known areas in the foothills of Mt. Yake-dake and travel back and forth to Myojin, along with other interesting activities only possible on a guided tour. No matter what you do, spending a full day moving quickly at times, and at times, fully immersing yourself in Kamikochi time, is an absolute must. Go deep into the serenity of Kamikochi and feel the icy cold wind that snow shoeing alone cannot provide.
■The charm of the tour
Above all else, it has to be the unbelievable silence compared to the hustle and bustle of summer and the overwhelming beauty of the mountains that mesmerizes everyone. Plus, all of the mountains, rivers, wetlands, and trees are covered in pure white snow. If you want to enjoy extraordinary Kamikochi 120%, nature skiing is the way to go! We recommend the guides' favorite course around the foothills of Mt. Yake-dake. Ski down the gentle slope with the shining silver Hotaka mountains in the background and feel the delight of pushing forward toward the Azusagawa River that flows below. Travel all the way to a field that could never be reached at a walking pace. Why not use this opportunity to discover new aspects of Kamikochi?
■Tour course
・Enjoy the natural scenery of Kamikochi! Roundtrip to Kappabashi Bridge regular course
・See the guide recommended hidden gems of Kamikochi! Tour the foothills of Mt. Yake-dake course
・Total distance of 20 km! Delightful and thrilling roundtrip to Myojin spartan course
Click here for specific tour introductions
Introducing Mt. Norikura Snow Resort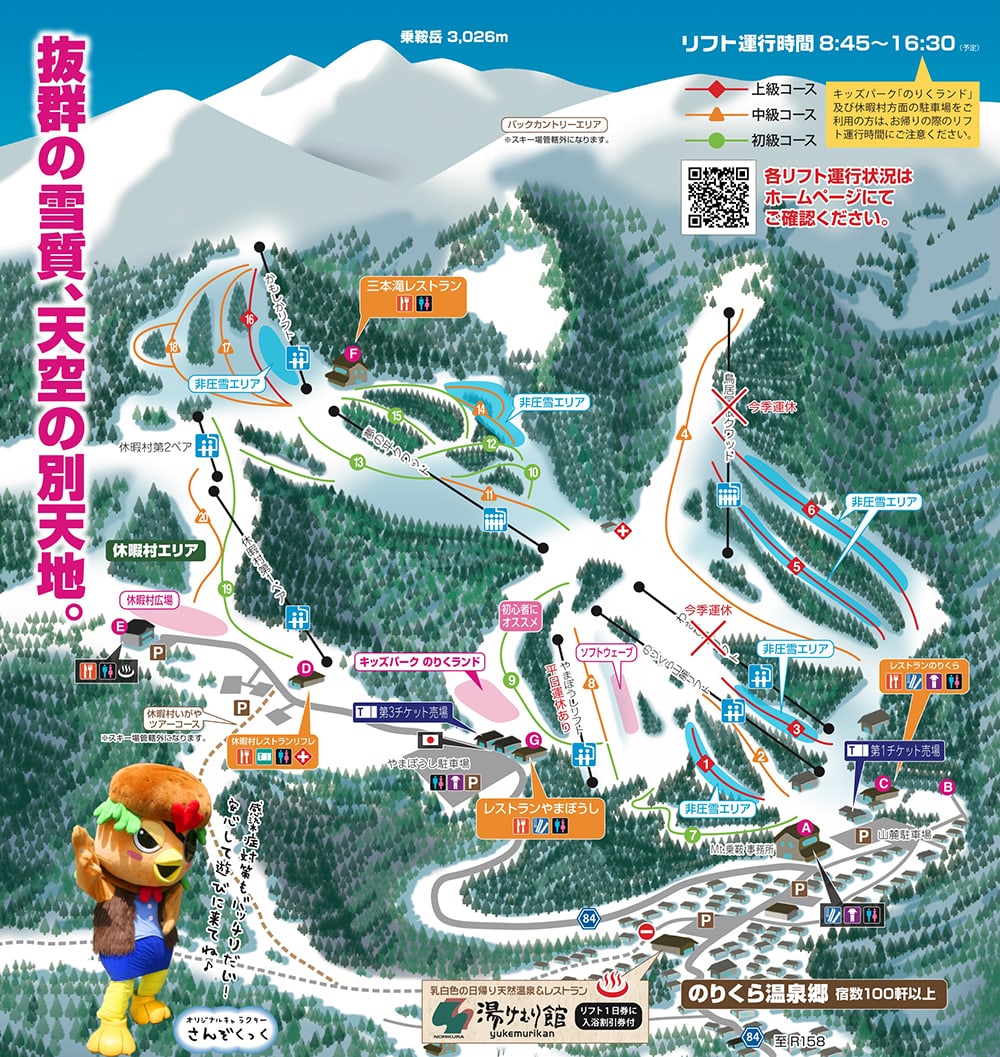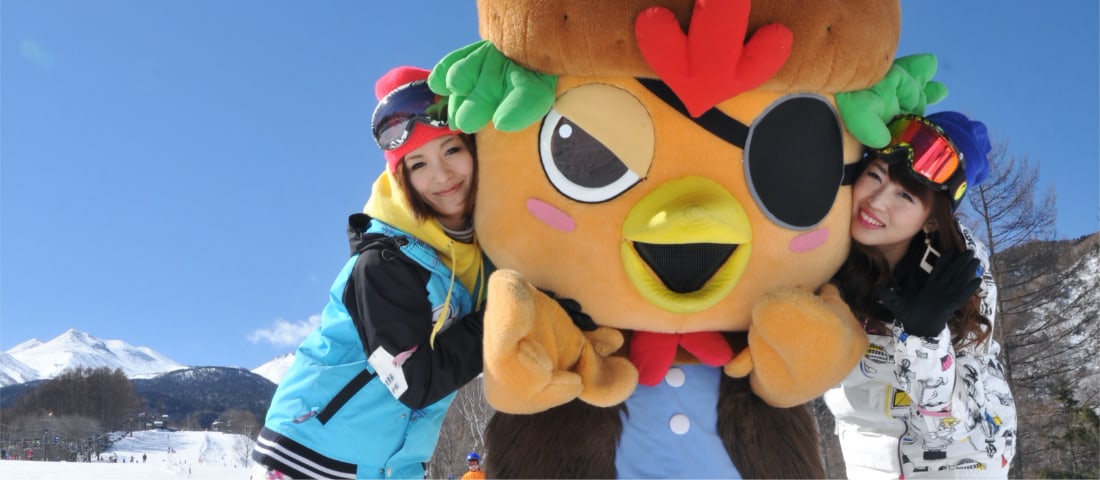 A ski resort located on the hillside of Mt. Norikura in Nagano Prefecture. With 8 lifts and more than 20 courses, it is a ski resort that can be enjoyed by children, beginners and advanced skiers alike. The lift has an altitude of 1,477m even at the lowest starting point, the maximum altitude is 1,972m, the altitude of the ski resort itself is high, and the snow quality is reputed to be outstanding.
Resort hot spring areas such as Norikura Kogen spread out at the foot of the mountain, and although it is not a big tourist destination, it has accommodation facilities. Access by car takes about an hour from Matsumoto IC and about an hour and a half from Takayama, but on the contrary, despite these environments and conditions, crowds can be avoided and skiing can be done in a calm atmosphere. You can fully enjoy it.