【CONTENTS】

Photographing Rock Ptarmigan

It would be difficult to find a wild bird that can be photographed from as close a distance as the rock ptarmigan. This is also a result of the trusting relationship between humans and rock ptarmigan. Please take the utmost care when photographing to avoid destroying this relationship.
①Smartphones are not suited to shooting rock ptarmigan
As with observation, maintain a distance of 5m or more when photographing. However, if you use a smartphone, as you can see in the comparison photos at the bottom, the rock ptarmigan will appear extremely small. Therefore, telephoto equipment is required. The general rule is to photograph without getting close.
②Necessary photography equipment (camera/lens)
The type of camera does not matter. As you can see on the right, if you shoot with a 35mm camera at a speed of 200mm or higher, the rock ptarmigan will photograph at a sufficient size. The location is in the mountains where the weather can change quickly. We recommend using dust-proof and drip-proof equipment capable of handling a certain extent of wind and rain. Also, your equipment should be as lightweight as possible.
③Do not use strobes (flash)
Strobe lights damage rock ptarmigans' eyes. It is an extremely harmful action, so please refrain from using a flash.
④Stand still if a rock ptarmigan approaches
Rock ptarmigan move around without regard for the circumstances of humans in the area. Even if one moves closer to you, its intention is not to get nearer to a human. Any movement might scare the bird and make it wary, so please stand still and refrain from moving. Sometimes it is necessary to simply observe.
【Comparison of photo angles at a distance of 5m]】
28mm speed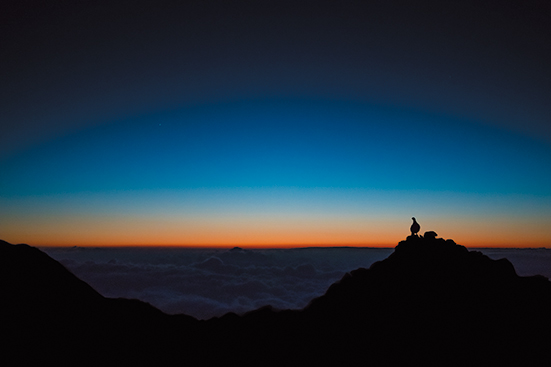 100mm speed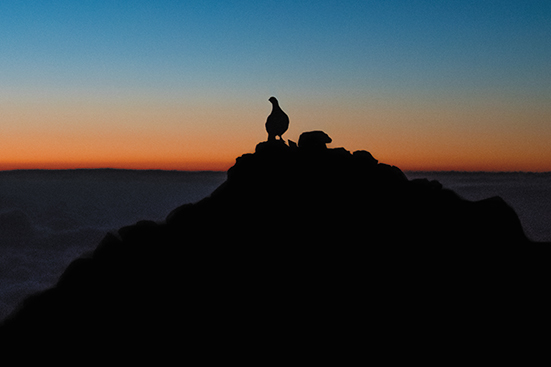 300mm speed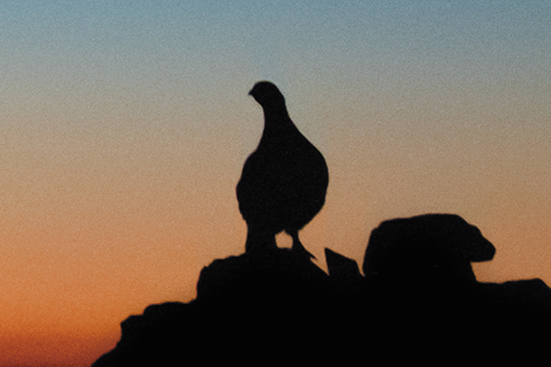 50mm speed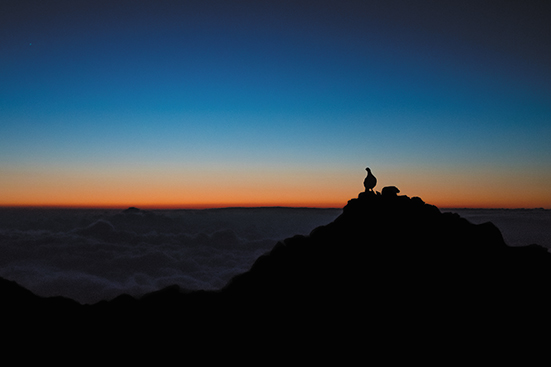 200mm speed