Mt.Shimagare Route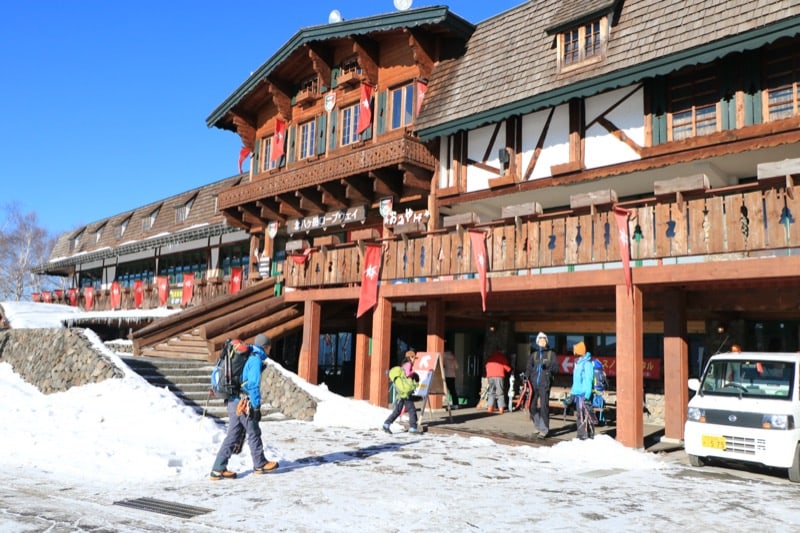 9:00
Gather at the Sanroku (base) Station on the Kita Yatsu-gatake Ropeway.
Check all of your equipment, make sure you're prepared, and then it's time to set off.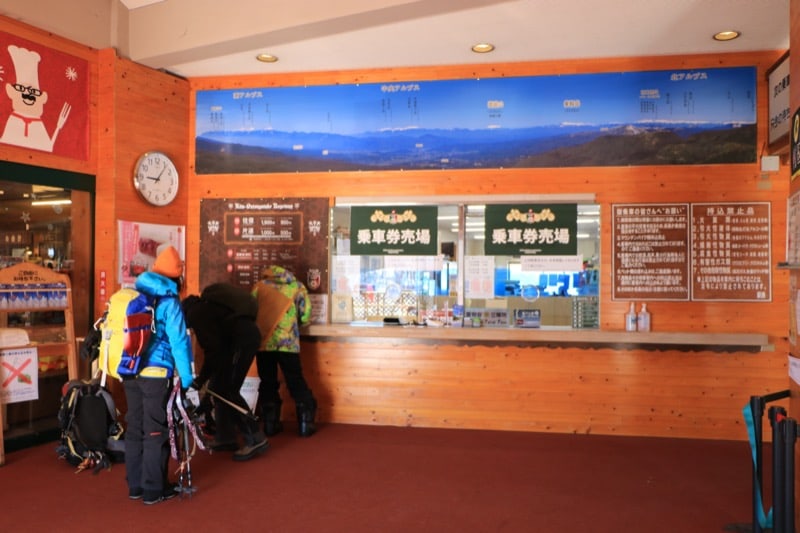 Purchase your ticket at the Kita Yatsu-gatake Ropeway Sanroku Station platform.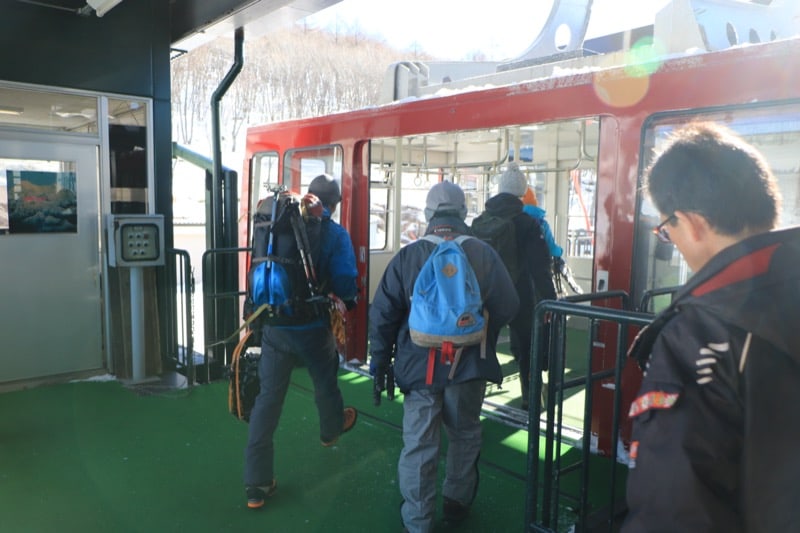 Board the ropeway car, which will whisk you 500m up the mountain in a mere 7 minutes.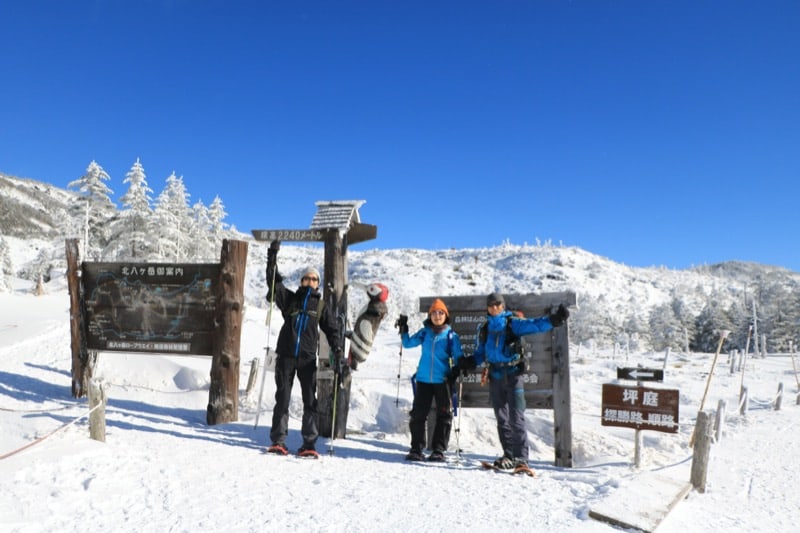 When you get off the ropeway at the summit station, you will find yourself in a snowy world at an elevation of 2240m.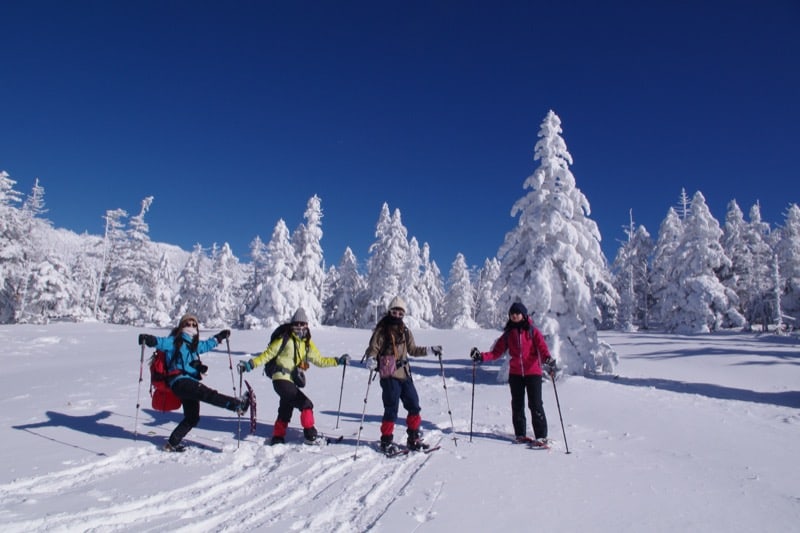 If the conditions are right, you can snowshoe with a view of frost-covered trees.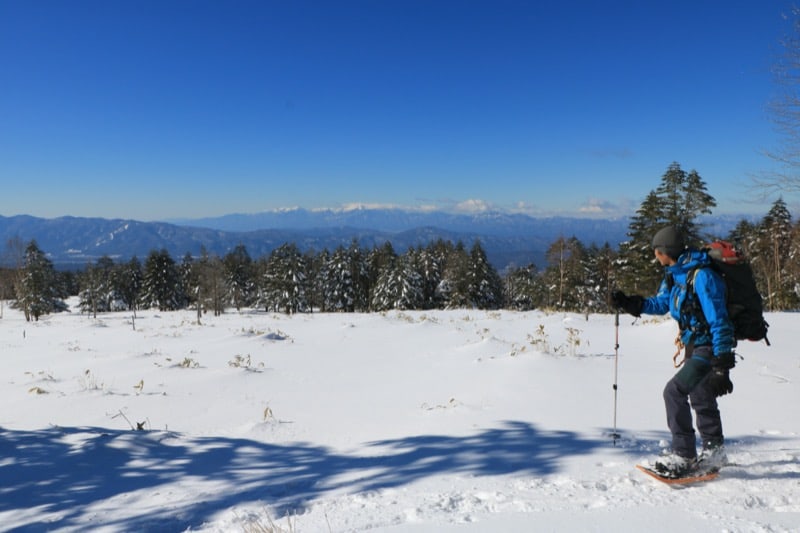 Walk through a vast snow field while enjoying a panoramic view of the famous peaks of the Central and Southern Alps.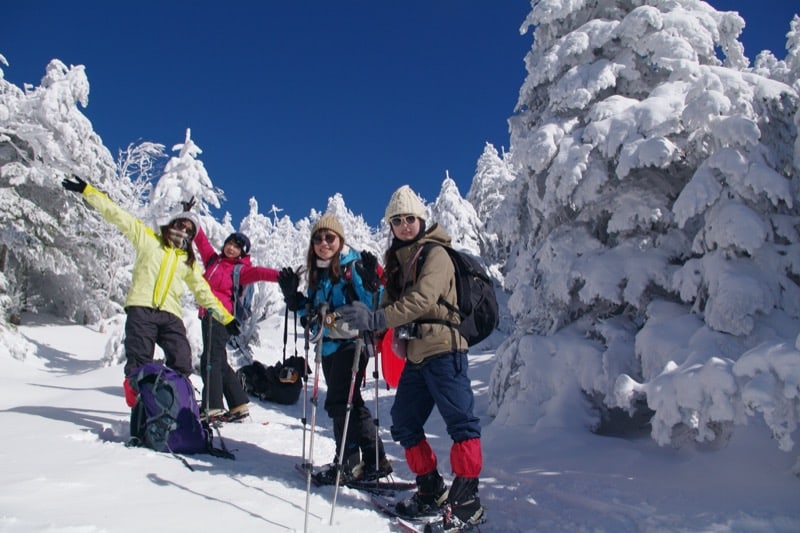 Climb toward the pure blue sky. Its pigment is known as "Yatsu-gatake Blue."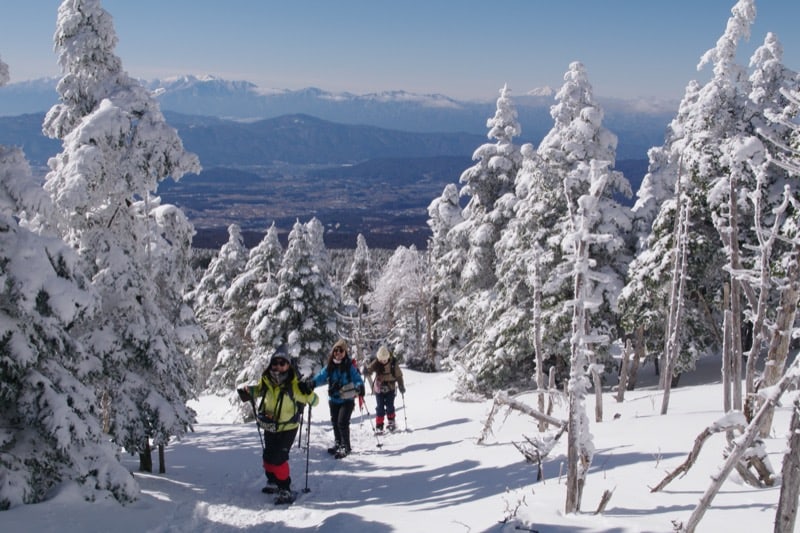 If you look back in the direction from where you came, you can see the town of Chino below. To the front, Mt. Ontake-san and the Central Alps spread before you.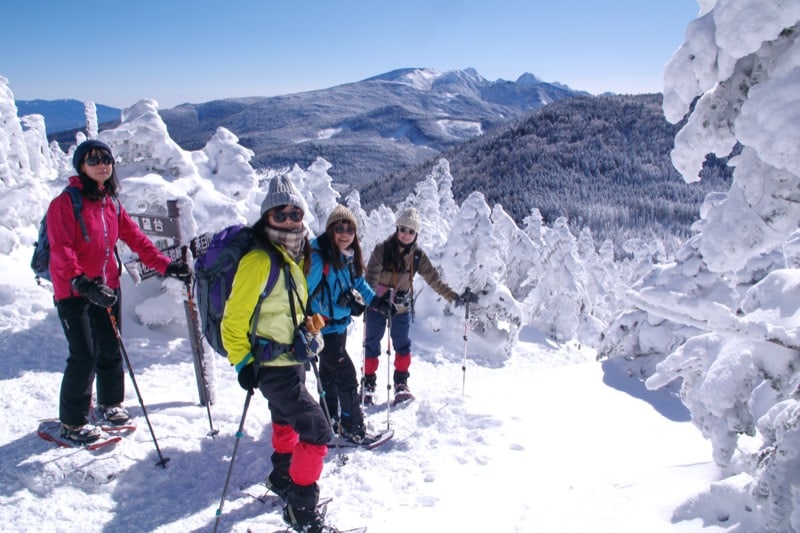 Once you reach this point, you are almost done climbing. Behind you are the majestic figures of the main peak of Mt. Yatsu-gatake and Mt. Aka-dake. The grand scenery will make you forget about any exhaustion.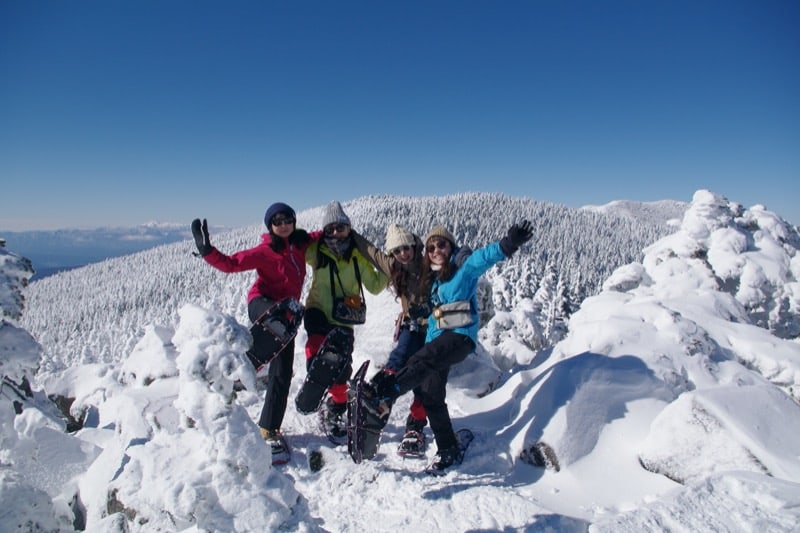 This is the summit of the Mt. Shimagareyama observatory. Its 360 degree panoramic view is inspirational.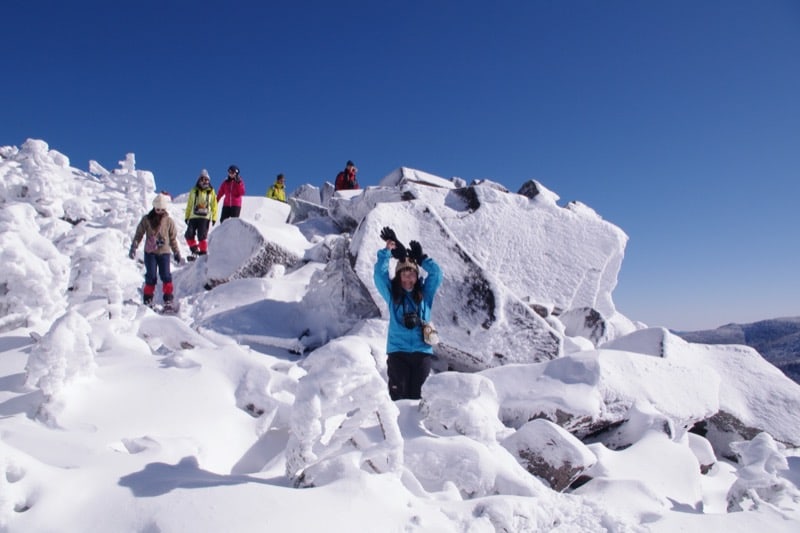 The stones at the observatory are also covered in a blanket of snow, which renders a stunning contrast with the pure Yatsu-gatake blue.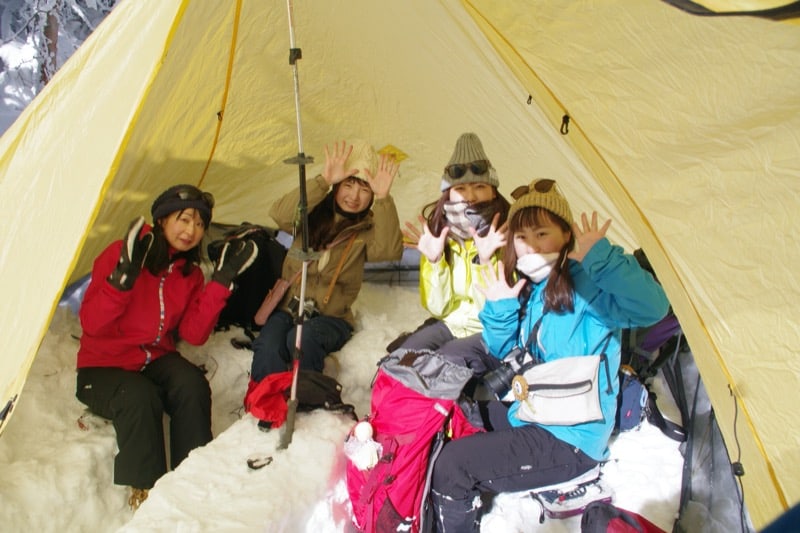 12:30
Set up a shelter in the forest, and you are ready for lunch. If the weather is good, it can get so warm in the shelter you will find yourself perspiring.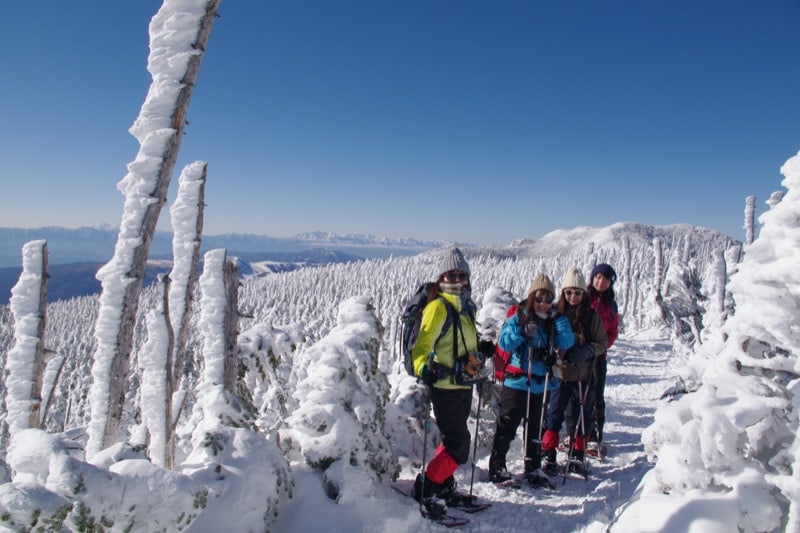 After lunch, take a walk along the ridgeline of Mt. Shimagareyama. When the weather is good, you can see all the way to the Northern Alps.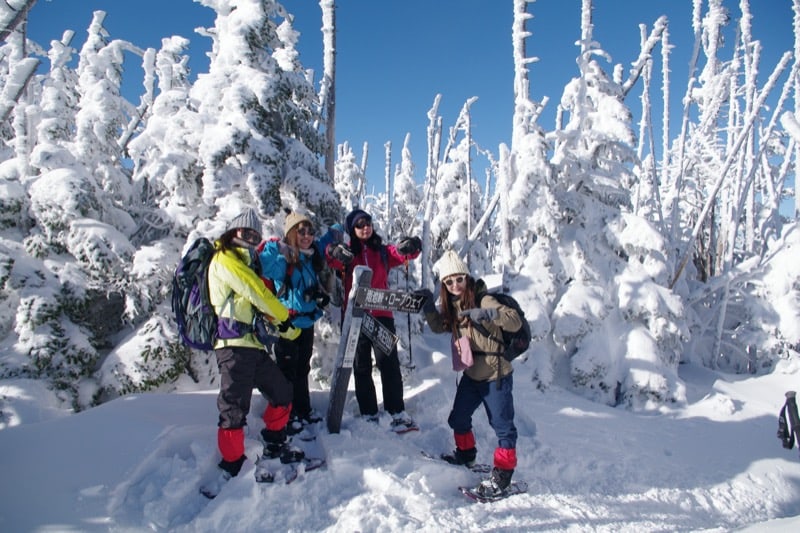 This is the summit of Mt. Shimagareyama. which is in the middle of a forest, so it does not have a view.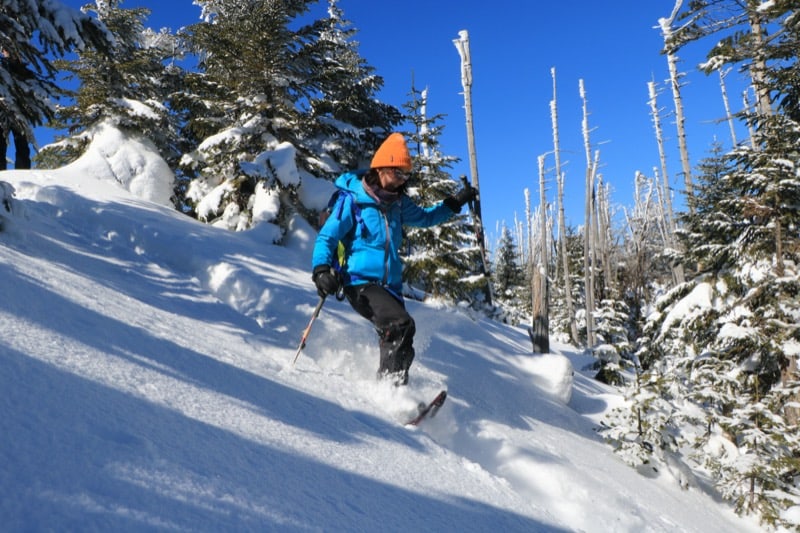 Now you are ready for the fresh snow downhill run!
If you can balance with your weight on your heels on the way down, it will feel as if you are walking on fluffy clouds.
Snowshoeing has the unique ability to make the simple act of walking fun.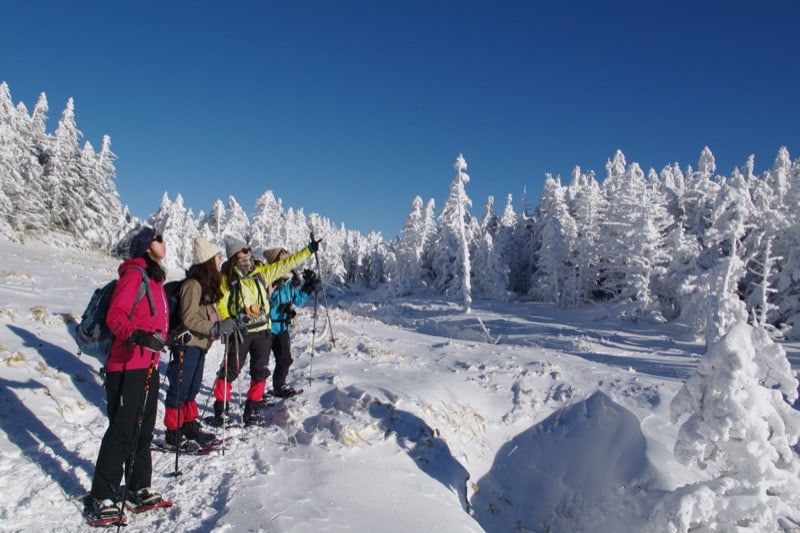 When you complete your descent through the pristine snow of the untrodden forest, you will find yourself at Amaike Pass. From here, walk along the mountain path.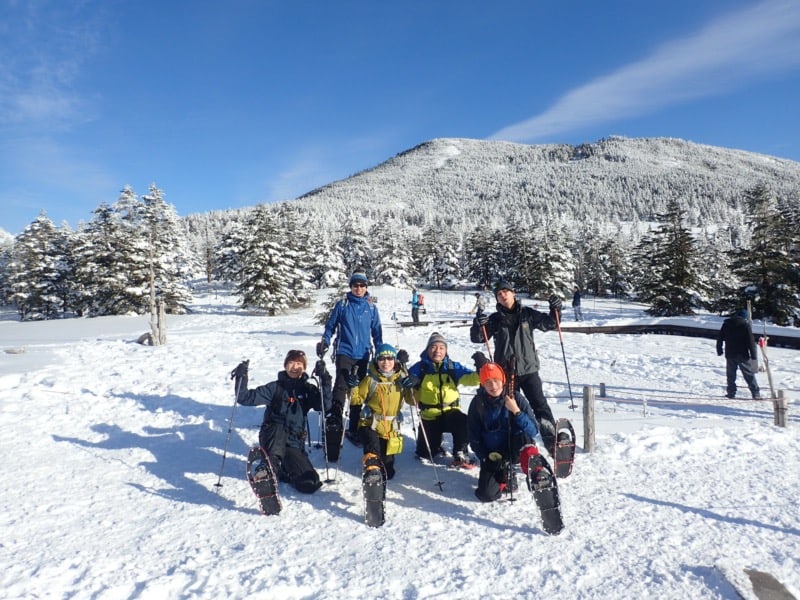 15:30
The ropeway summit station is roughly 20 minutes from Amaike Pass. Before leaving, don't forget to take a commemorative photo with Mt. Shimagareyama in the background.
Great job!