Ameike Route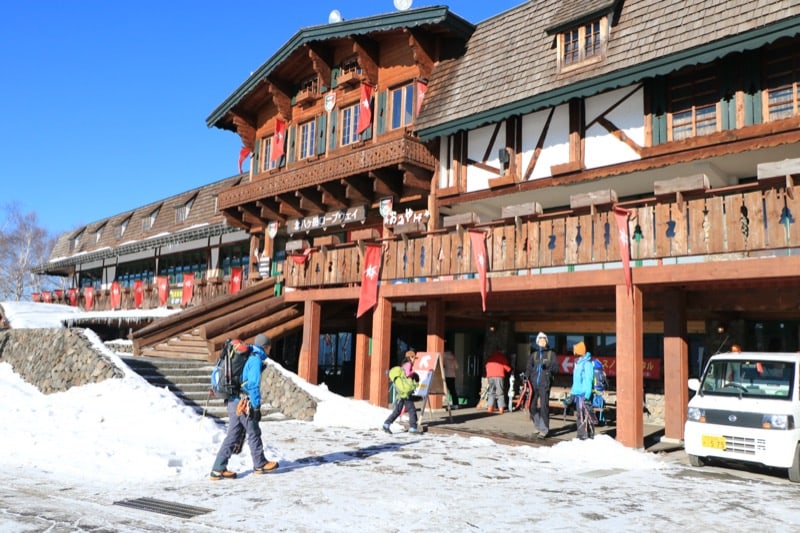 9:00
Gather at the Sanroku (base) Station on the Kita Yatsu-gatake Ropeway.
Check all of your equipment, make sure you're prepared, and then it's time to set off.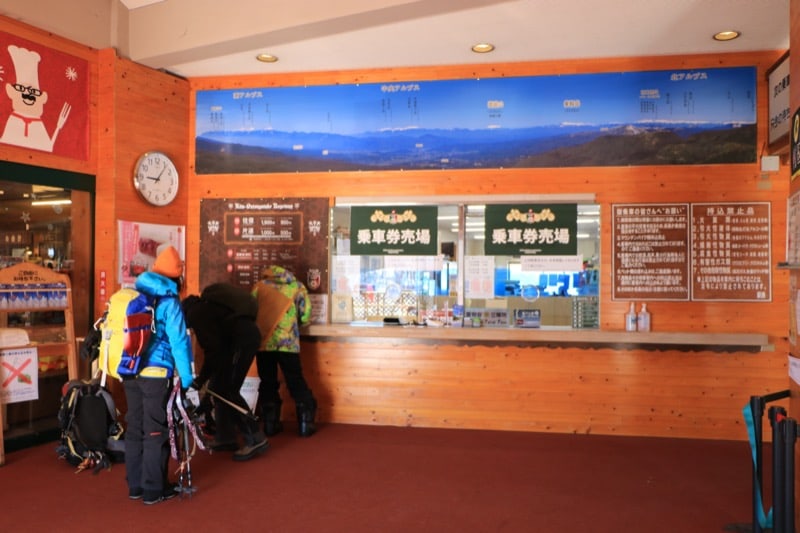 Purchase your ticket at the Kita Yatsu-gatake Ropeway Sanroku Station platform.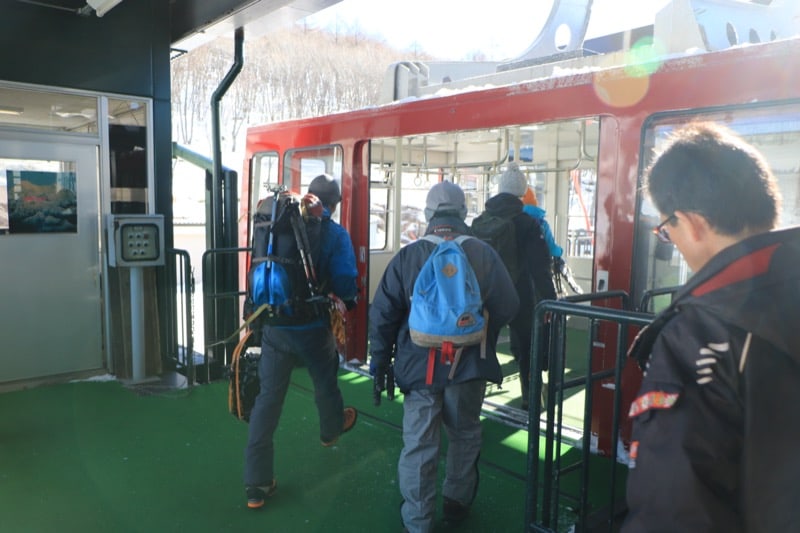 Board the ropeway car, which will whisk you 500m up the mountain in a mere 7 minutes.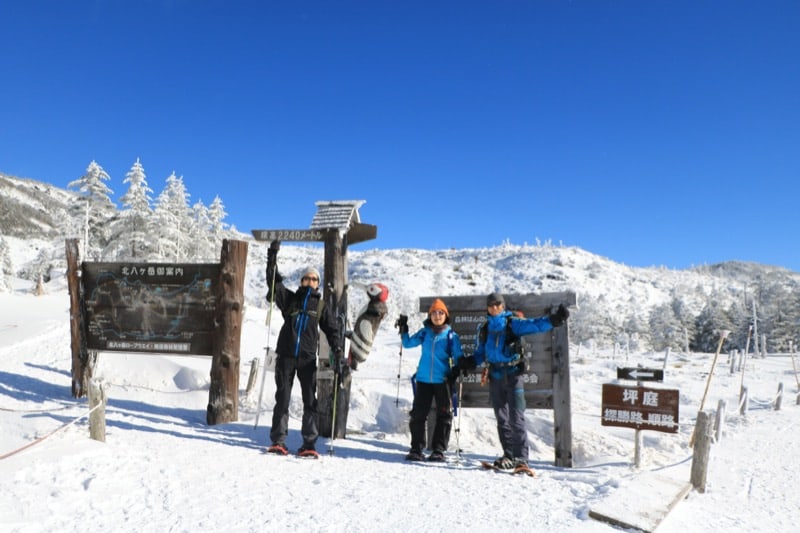 When you get off the ropeway at the summit station, you will find yourself in a snowy world at an elevation of 2240m.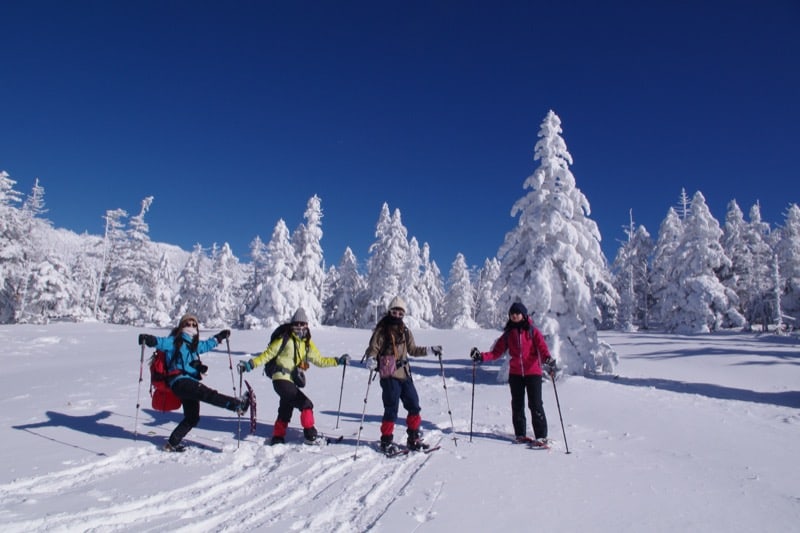 If the conditions are right, you can snowshoe with a view of frost-covered trees.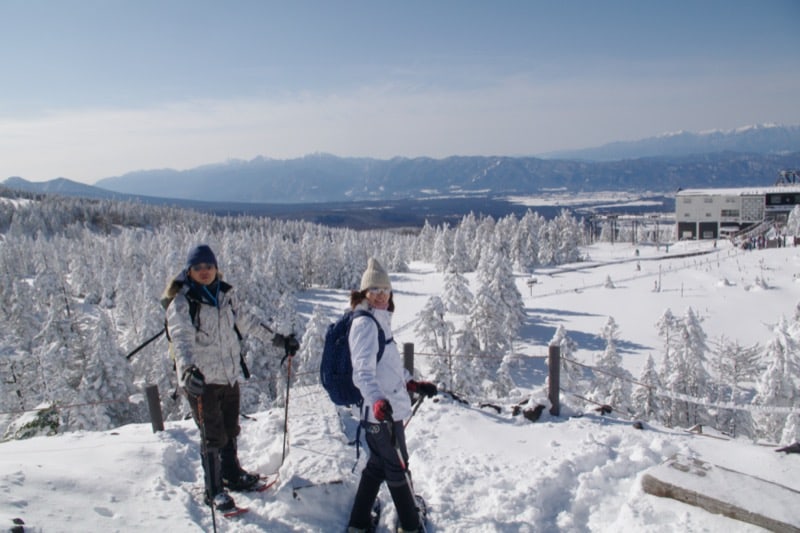 From there, move on to Tsuboniwa, a lava plateau formed from the most recent eruption of Yatsu-gatake. You can enjoy a panoramic view here of the famous peaks of the Central and Southern Alps.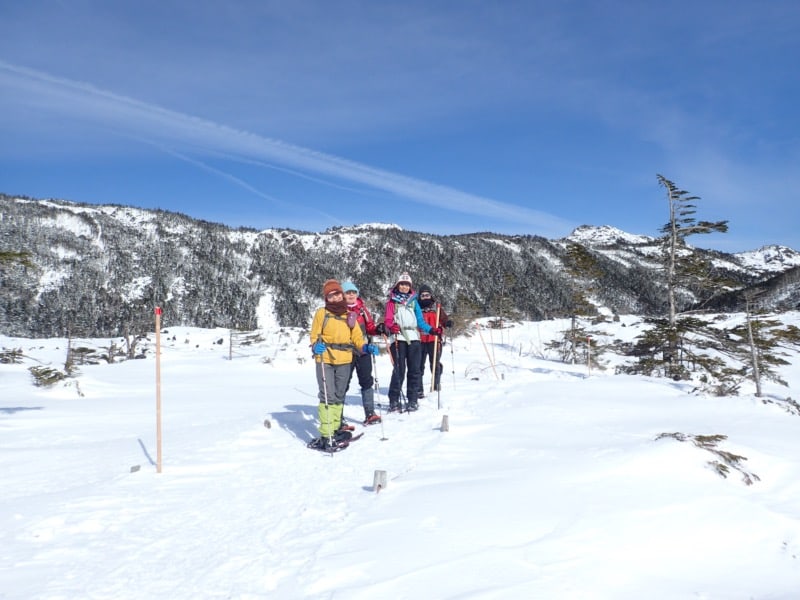 Tsunboniwa is a snow field of pure white. Because of the precious alpine flora growing here, even in winter straying from the trails is prohibited.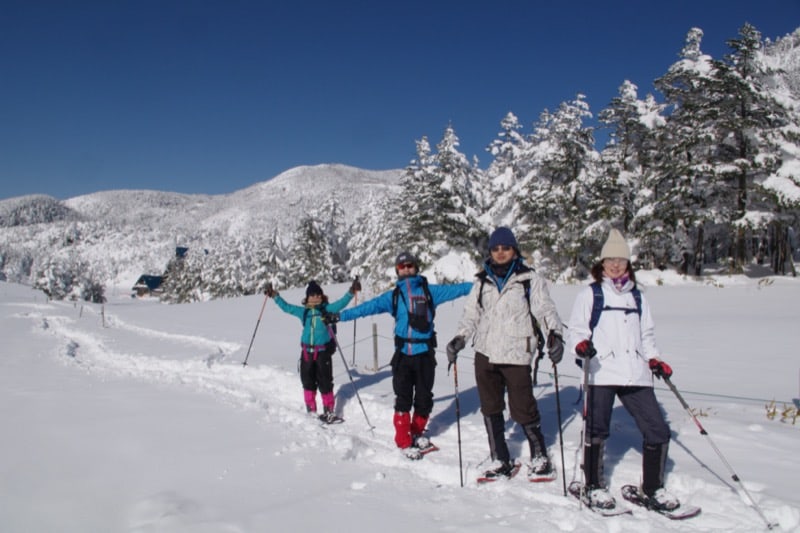 Walking around the perimeter of Tsuboniwa, you will arrive at Ameike Pass. There is a slight descent from here.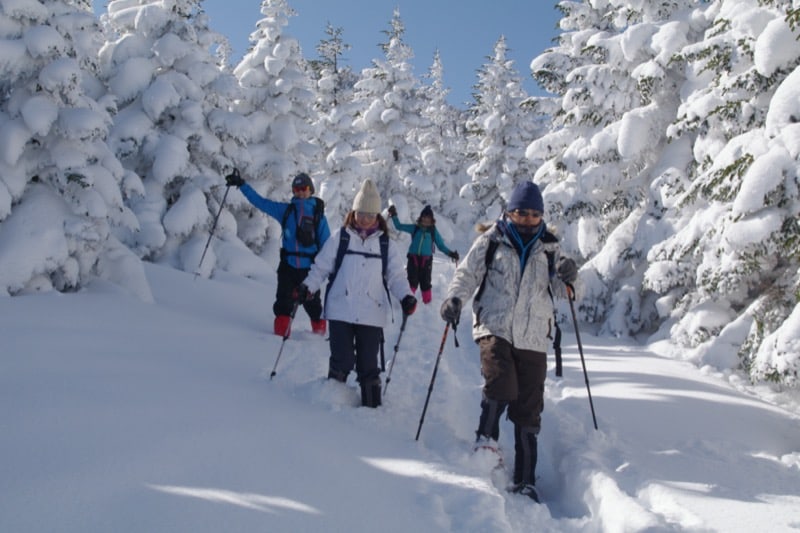 Off of Amaike Pass, there is a northern slope, so you can enjoy a downhill run in fresh snow after a snowfall.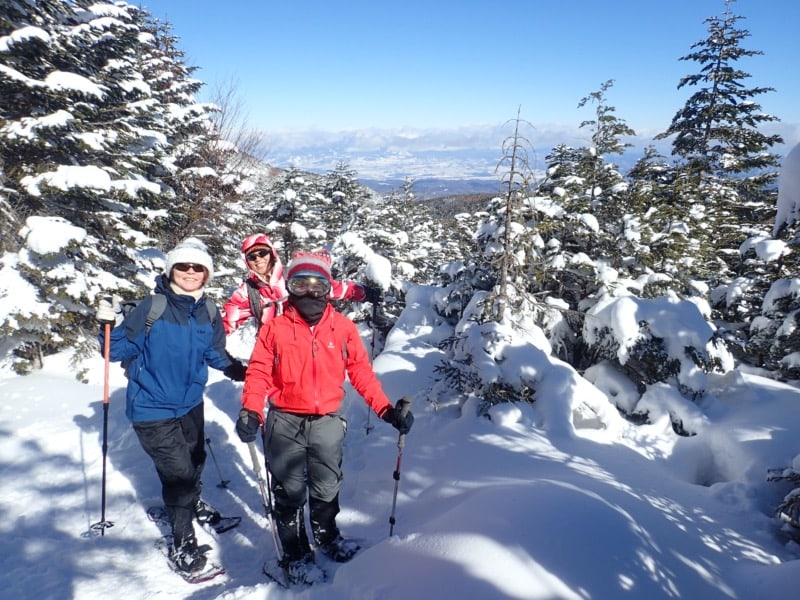 When you start descending, you can see the Saku landscape. If the weather conditions are good, majestic Mt. Asama will be in view.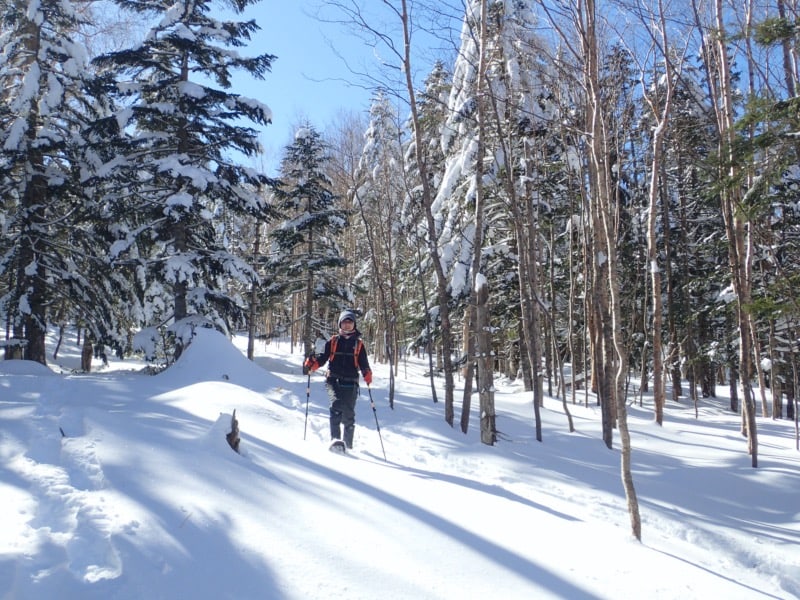 Snowshoe through the freshly fallen snow of the bright Erman's birch forest. The beautiful forest with its giant Erman birch, tsuga, and Veitch's silver fir trees are the main attraction of the Amaike area.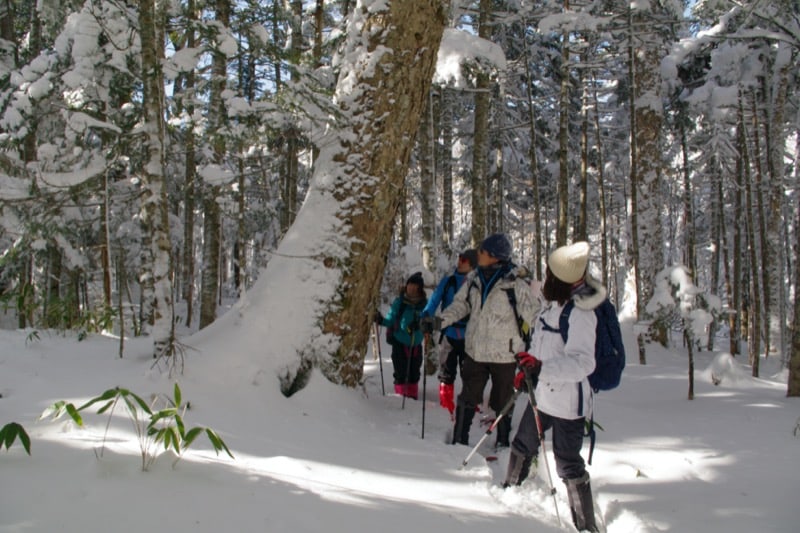 The grandeur of the giant Erman's birch trees is overwhelming.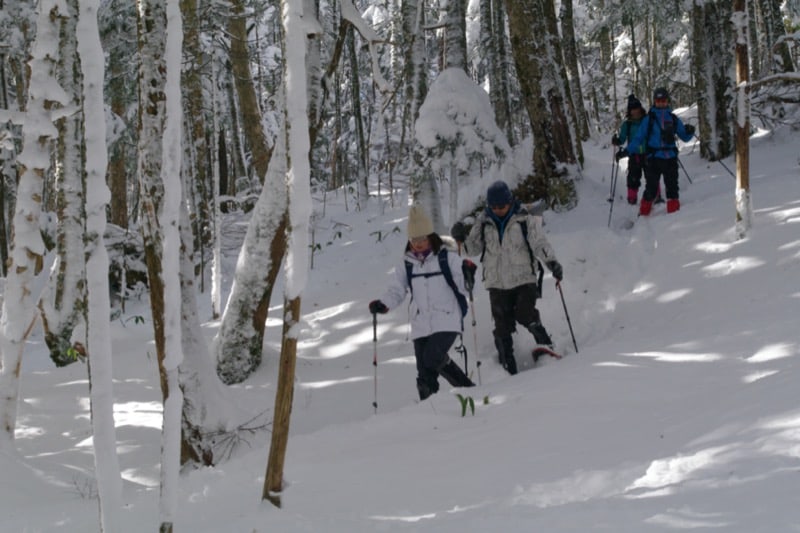 Take a downhill run on the fresh snow of the Veitch's silver fir forest. Amaike Pond is now within reach.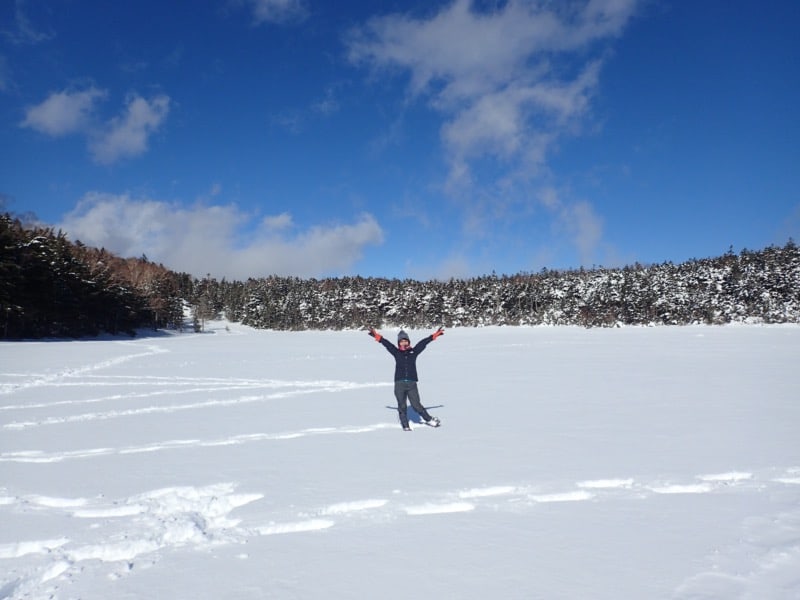 12:00
A vast, bright snow field will jump out at you as you emerge from the forest. That is Amaike Pond. The only sound you can hear is the wind in this world of silent snow.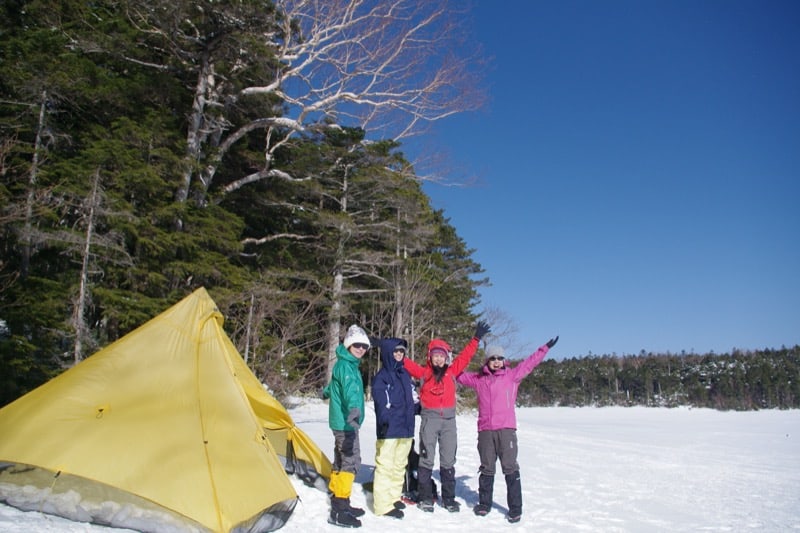 Set up a shelter here for resting.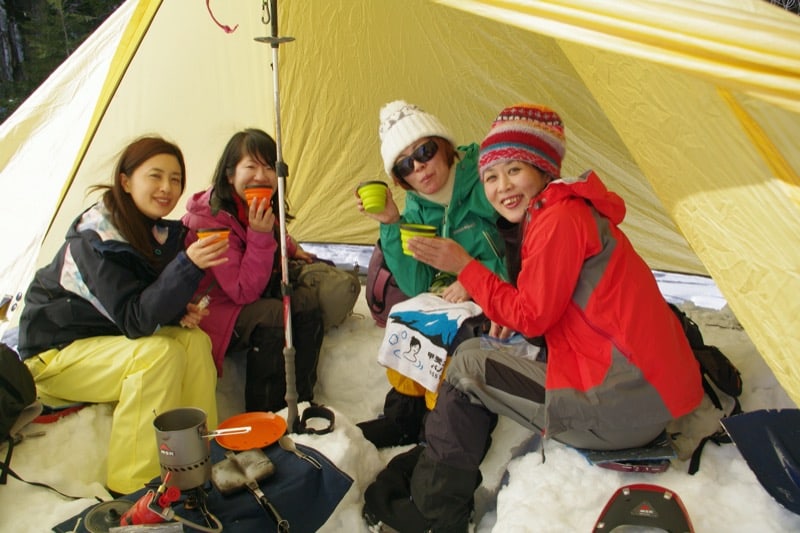 Enjoy eating your lunch in the shelter.
Using a burner in the shelter will warm you to the point you forget you are surrounded by snow.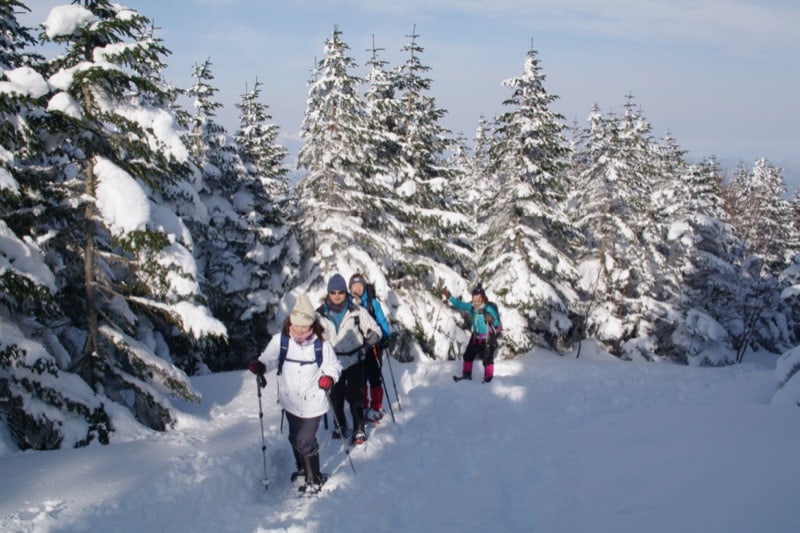 The way back is an uphill climb, but it's only a short one. You've got this!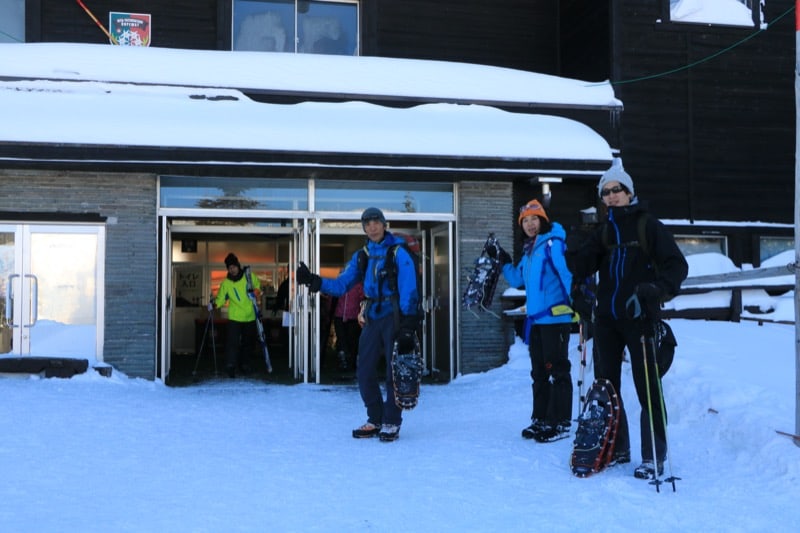 15:30
Now you're back at the ropeway summit station.Good work!